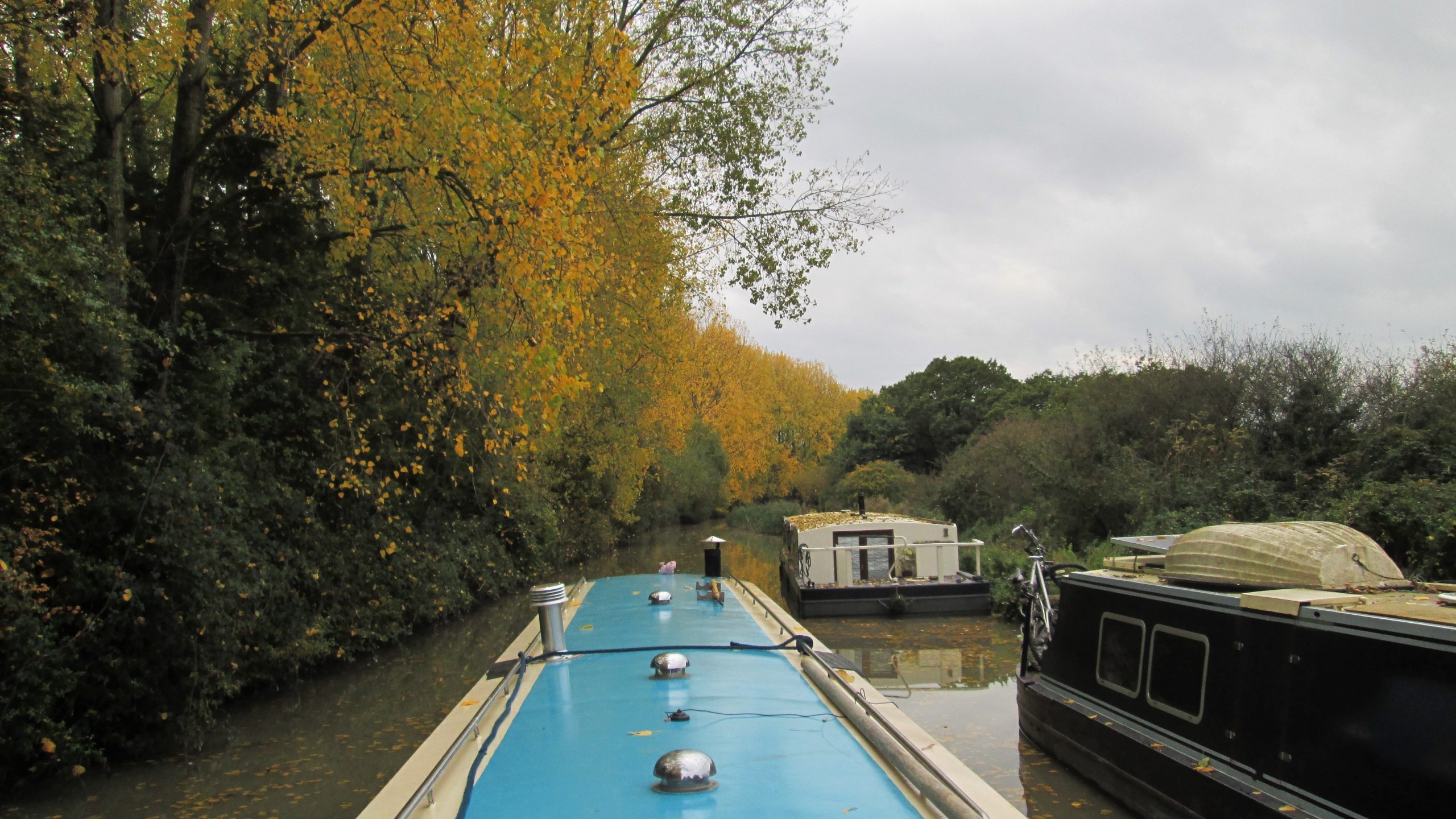 Day 50 – Seend Park to Bradford on Avon
Day 50 – Seend Park to Bradford on Avon
I don't think I've hated anywhere in England more than Bradford on Avon.
It's snotty, fascist, 'Little England-esque', chocolate box nimbyism got me feeling the place would be better off bombed.
Never wish to go there again.
I've been to places all over the UK. All over Europe. Been to 55 countries. All across the world.
I'd rather hang out in Salford than here.
Wigan.
All better.
Horrible.
Anyway, on with the journey.
Bonny End
I made my way down from Seend locks to Hilperton, in the hope of lodging at the marina for a short time, whilst I complete the rest of my John O'Groats to Lands End journey.
The journey itself, if you subtract the time taken for getting up to John O'Groats is 36 Days.
That's why I've changed the day back to 36.
Hilperton had nothing, which is why I made it down to Bradford on Avon.
There's another marina there.
28th Oct
Woke up, and went down to the marina in Bradford, on my bike.
Jimmy who runs a marina there, and didn't try and overwhelm me with Englishness, then frown and look down on me when I didn't want to participate, was very warm and friendly.
After a brief chat, it became obvious that there would be no moorings here, or any further on down the canal. Which I was not prepared to go to anyhow.
His marina, in Bradford, was full.
He had nothing.
He expected to get nothing.
The only way was back.
Here's some pictures and two maps.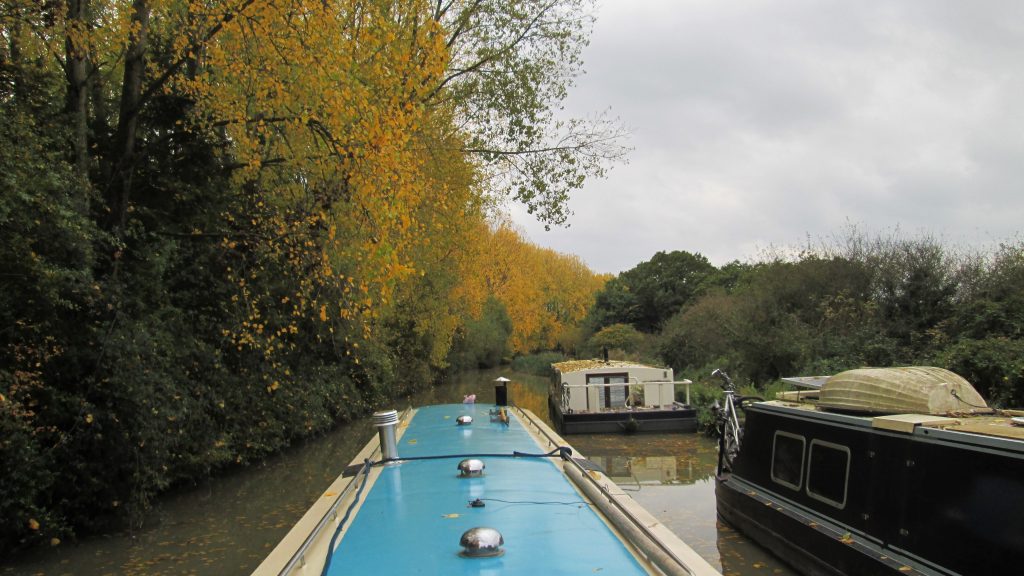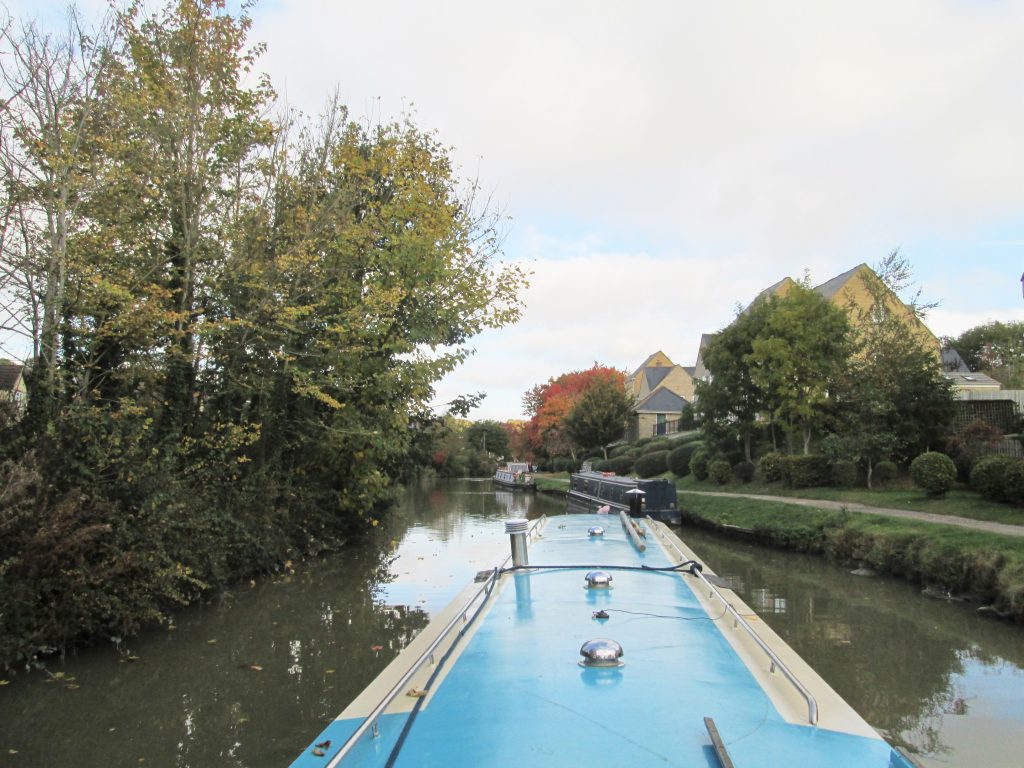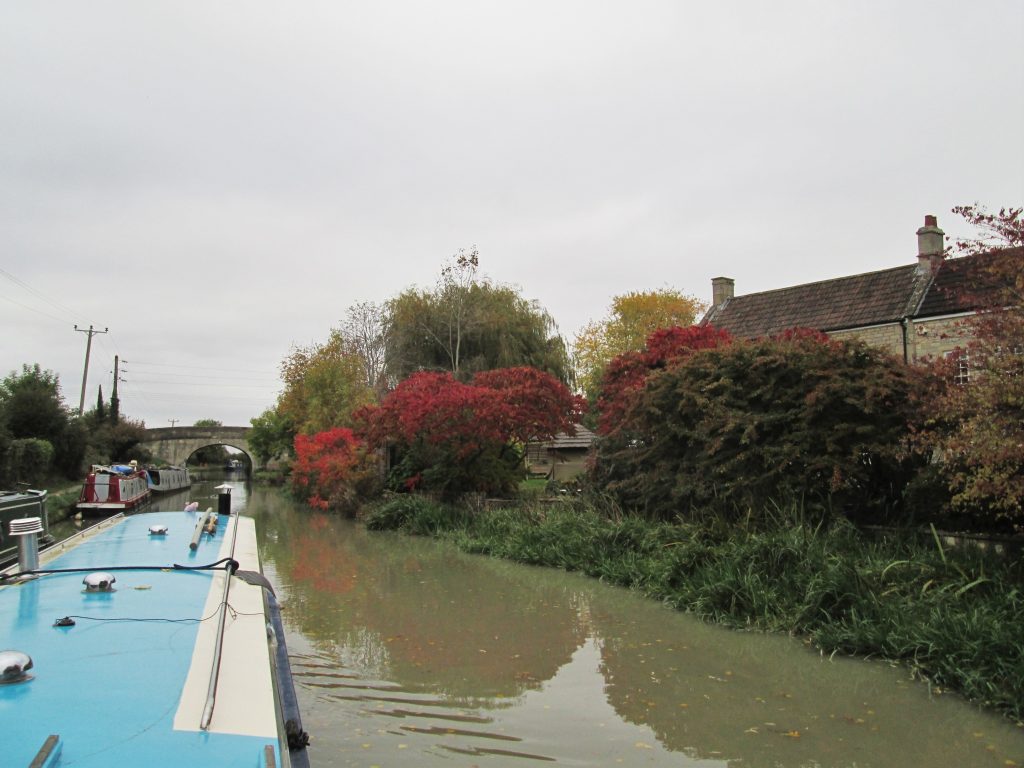 Kennet and Avon between Hilperton and Bradford on Avon
Without a doubt, the worst section of waterway I've had to navigate.
The boat's draft, (the section sitting below the water, mostly in the cabin area), was dragging along the bottom for roughly 2 miles.
The boat in front of me actually had to pull up and open his weed hatch, because he thought that was slowing him down.
2 Miles.
Incredible.
It took about thirty minutes for the 'draft' to clear itself of mud, and the boat to start moving normally.
Map – Day 50/Day 51