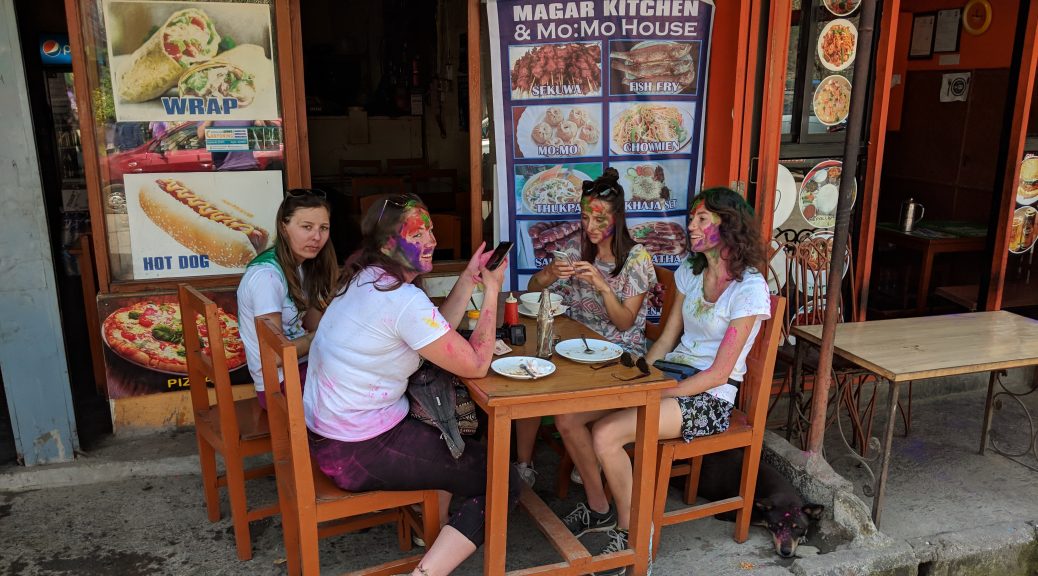 Day 12 – 15: Pokhara
Day 12 – 15: Pokhara
Lumbini to Pokhara
A long and arduous bus trip.
The majority through winding mountain passes.
Having a puncture, more of a blow-out, set us back a bit. All in all, the whole trip took around 10 hours.
On arrival in Pokhara, had booked ahead and it was just a case of finding my way to the hotel.
Pokhara
Perhaps the most touristy type place I've visited in Nepal.
Lakeside seems to be set out entirely with tourism in mind.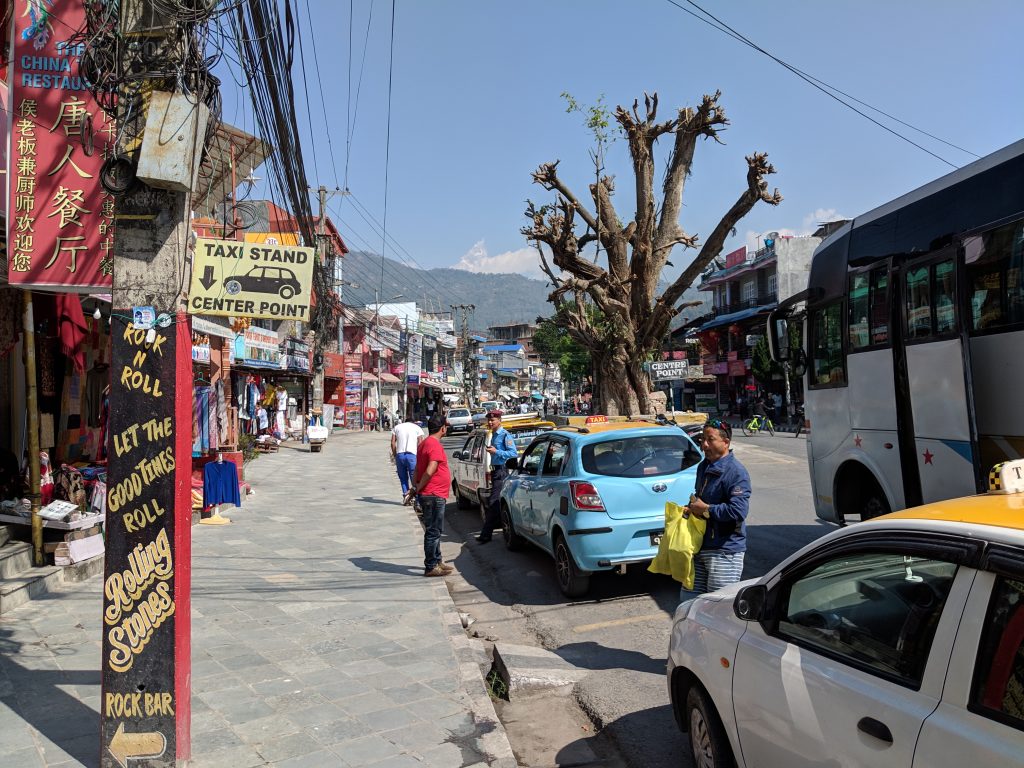 Unlike Thamel in Kathmandu, it's not so much the shops with nik-naks or hiking gear, herbs or Nepalese products, but restaurants and eateries, live music cafés and places to spend money in that manner.
There are shops of every nature, and Europeans seem to be much more in evidence.
It's all pretty spread out.
I've got a bike, and I'm going to be using that to get around.
Holi
Today is Holi Festival which is a big thing in Nepal and in India.
There are many kids out smearing dye on peoples faces and squirting them with dyed water.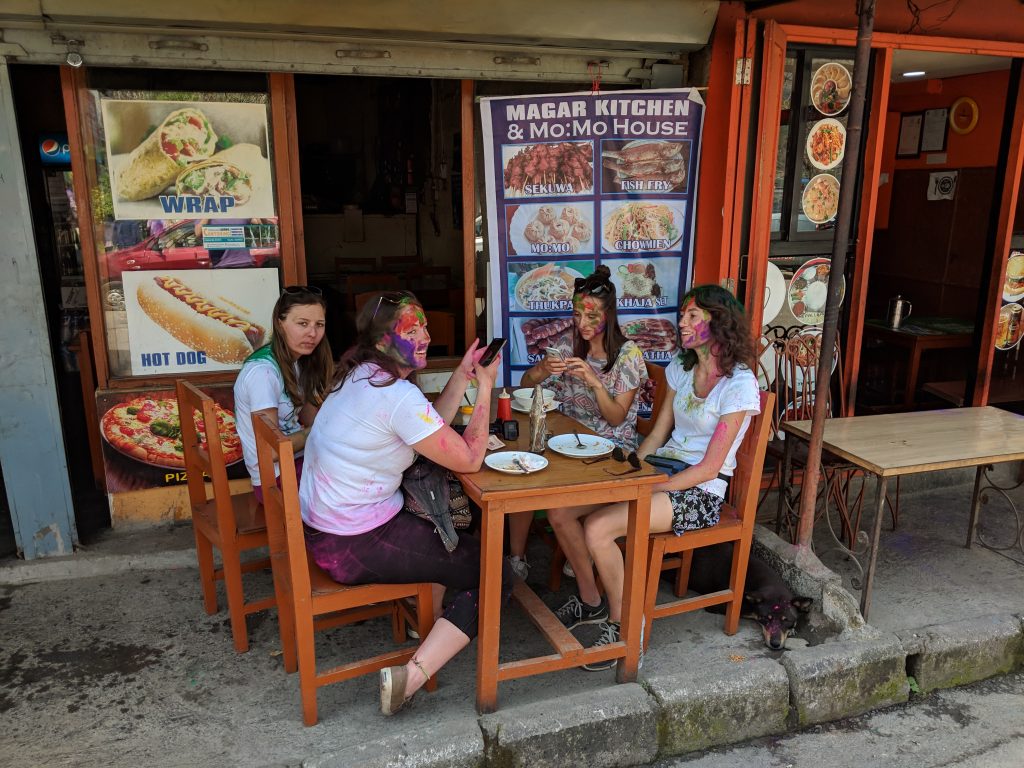 Luckily I managed to avoid most of this by spending a day at the monastery, to hear some authentic monk chanting. More of a 'service' really, complete with gongs and horns.
'Tax' and 'Service' charges in Pokhara
Also, there appear to be some live music festivals, which is a relief. It will safe me from getting fleeced for the extortionate prices at the 'oh so trendy' lakeside cafés. Beer here, or food for that matter, attracts 13% 'tax' and 10% 'service charge'.
It's funny because a lot of places don't charge this tax. When I went to eat my momo and dal baht, there was no 'service' and no 'tax'. Same street, maybe 200 yards from those that do charge these levies.
Makes me wonder where these 'tax' and 'service' charges go, and whether I want to be funding those that feel the need to charge them.
Peace Pagoda
Cycled up there today.
Another peace pagoda.
Apparently, there are 80 of these located around the globe built by some guy named Fuji.
After the nuclear attacks on Hiroshima and Nagasaki, Fujii started knocking up these temples in various locations throughout the world, the first being Kumamoto in 1954 in order to remember war and promote Buddhism, the teachings and Buddha and a more peaceful, harmonious world.

Annapurna Trek
Annapurna – Goddess of the Harvests.
Pokhara is going to be my base for expeditions in to Annapurna National Park.
Annapurna mountain itself is 8000m odd. It has the highest fatality rate for climbers of any mountain in the world.
It is the world's 10th highest mountain.
It was first scaled successfully on 3rd June 1950.
I'll be trekking to base camp which is at 4300m.
Naya Pul
I set out tomorrow from somewhere called Naya Pul.
I've got all my passes.
To climb in the park you need a part permit which is 3,000 rps. £20.
Also you need a TIMS, (trekkers information management system), permit. A universal trekking permit required for most mountaineering treks of any consequence in Nepal.
That cost around 2000 rps. £14.
I'll be going it alone. It's not a serious a trek as Everest Base Camp.
I'll be leaving some gear at the hotel and travelling light.