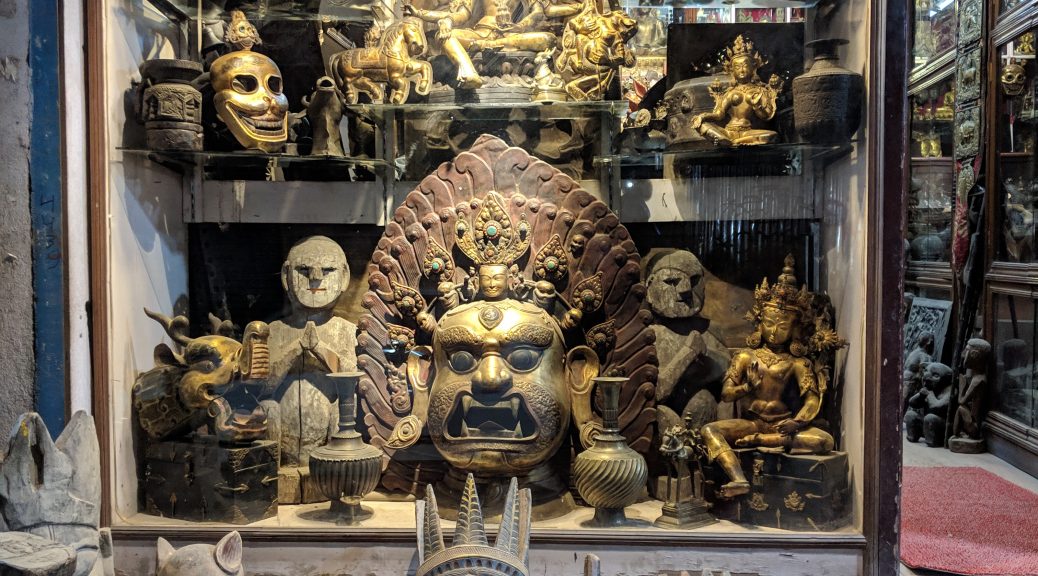 Day 2: Kathmandu
Day 2: Kathmandu
Having had a bit of a heavy night crawling the bars in Thamel during my last night, I was forced to take a late start on Saturday, my second full day in Nepal.
Last Night
Having been in Durbar square during the day. I had some food at the Electric Pagoda, which had a live band playing and was full of tourist types, but seemed like a laid back kind of place.
After that, I went to somewhere called the Tom and Jerry pub. It's like a pub, got some pool tables and loud music. Locals where friendly enough and there were some Canadian yoga teachers, which seems to be a common theme here in Nepal.
After much drinking, I descended to the 'Red Lion' pub which was directly below. Less of a pub and more of a dance-floor.
There were many different nationalities here also, all enjoying the different types of music. Stayed for a little while, then took a walk back to the hotel. During which, I think I got some food, but don't remember.
Rather than going to bed, I thought I might visit the nightclub whose bass I can hear through my bedroom in the early hours.
It's called Fahrenheit, so I spent a little time here watching a Nepalese guy trying to woo girls with drinks and a shisha. All very entertaining.
Eventually, I called it a day and staggered home.

Day 2 – Himalayan Spa
A late start with a nasty hangover. Best thing for a hangover is usually a day in the spa.
Didn't want to go the whole hog, so just ventured into the steam-room, for a couple of hours.
Cost maybe £4. Was nice enough.
Was chatting to this bloke, whilst sat in the sauna, Nepalese guy. He said that the weather in the mountains was pretty poor at the moment.
They'd had a lot of snow.
On returning home, I did some investigatory research on the various stop points along the way.
Day-time temperatures of -4, night-time -14 and snow along the way.
Not really something I'd prepared for. Not really too safe either.
Decided to, on the basis of this information, delay the base camp trip toward the end of the trip when conditions have improved.
Garden of Dreams
Just around the corner from the hotels, is the Garden of Dreams. The birds were coming into roost. The sun was setting over the tops of the pagodas.
It's a nice spot. 200rps, just over £1 to get in, take a mooch around, maybe have a coffee at the end to finish things off.
Here's a video for a better idea of the overall feel of the park when I got there.
Very relaxing.
As the sun went down, I finished off my chocolate milkshake felt my hangover lift, and headed home.
Fire and Ice Pizza
One of the Lonely Planet's recommended eateries. Maybe a 2 minute walk from the hotel. Thought I might venture in.
Got a large pizza and a beer for just over £10.
Looks nice. Wasn't too bad. Overpriced at over £10.
Fire and Ice strap a load of 'additional charges' onto meals. The actual food itself came to 1200. After charges; 1586.
Other eateries don't do this.
Overpriced and faintly bog standard food.
Early night
After a short mooch around and one drink at Tom and Jerry's, which I didn't finish, I decided to call it a night.