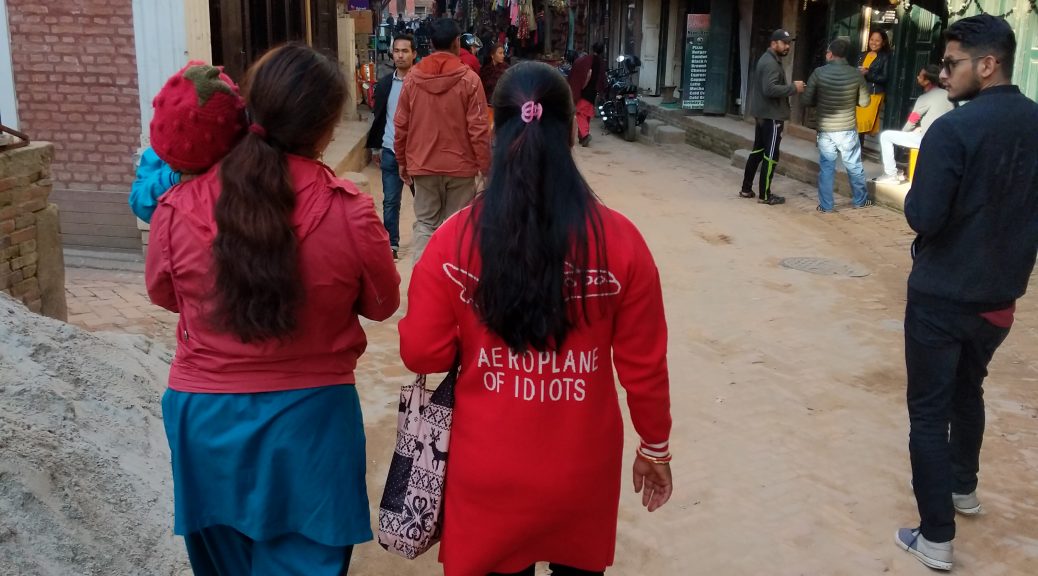 Day 5. I basically did nothing.
I was going to go to the Royal Palace, but it was closed on a Tuesday and Wednesday.
Spoke to a girl who was hanging around the Kaiser Library, which is next to the hotel.
She said I should go to Bhakptapur…
Tried soup and Nepalese bread which came with honey.
Very tasty…
Bhakptapur
Took the student's suggestion and spent today in Bhakptapur, one of Kathmandu Valley's oldest cities.
It's featured in the Lonely Planet Guide pretty heavily. I'm sure if your ever going to go there, you can read all about it there.
I know I did, and not much has stuck in my memory.
It does have a kind of charm though…
One of the more prominent features are it's old wooden buildings, winding streets and water ponds.
The fee to get in is £10. Steep by Nepalese standards, so after having my breakfast, I set off straight away, to get my money's worth. The ticket does last 1 month apparently.
Bus to Bhakptapur
There's a specific bus stop which caters for buses directly to Bhakptapur. It's close to Ragna Park. I've marked it on the map. …