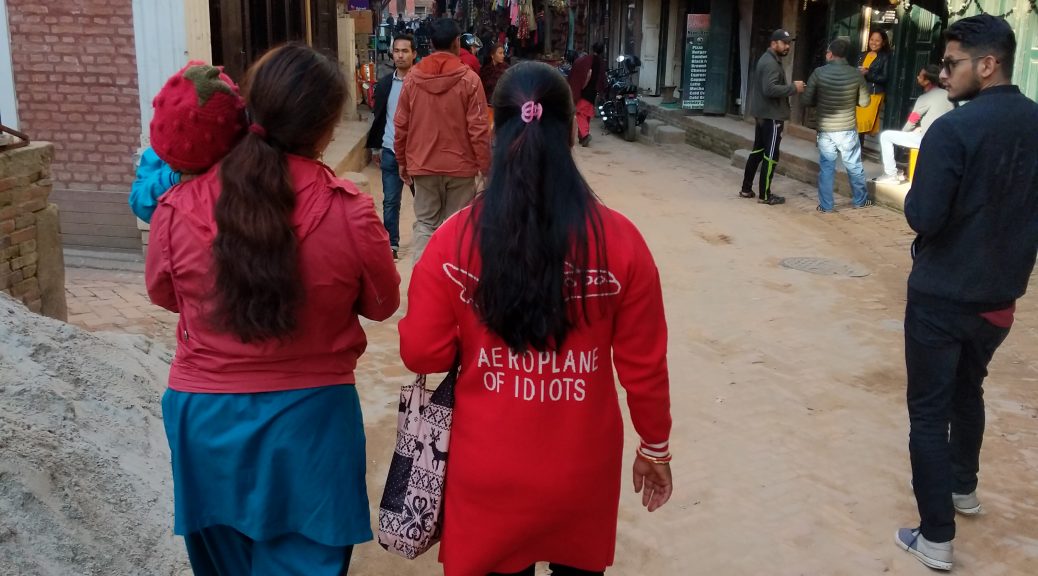 Day 5 – 6: Bhakptapur
Day 5 – 6: Bhakptapur
Day 5. I basically did nothing.
I was going to go to the Royal Palace, but it was closed on a Tuesday and Wednesday.
Spoke to a girl who was hanging around the Kaiser Library, which is next to the hotel.
She said I should go to Bhakptapur…
Tried soup and Nepalese bread which came with honey.
Very tasty…
Bhakptapur
Took the student's suggestion and spent today in Bhakptapur, one of Kathmandu Valley's oldest cities.
It's featured in the Lonely Planet Guide pretty heavily. I'm sure if your ever going to go there, you can read all about it there.
I know I did, and not much has stuck in my memory.
It does have a kind of charm though…
One of the more prominent features are it's old wooden buildings, winding streets and water ponds.
The fee to get in is £10. Steep by Nepalese standards, so after having my breakfast, I set off straight away, to get my money's worth. The ticket does last 1 month apparently.
Bus to Bhakptapur
There's a specific bus stop which caters for buses directly to Bhakptapur. It's close to Ragna Park. I've marked it on the map.
Bus took ages.
Maybe between an hour and 1 1/2 hours. Long time.
Let's have a look at the features in Bhakptapur.
As I see it, there were three main groups of features:
Squares
There are many squares in Bhakptapur. Most incorporating some kind of a temple.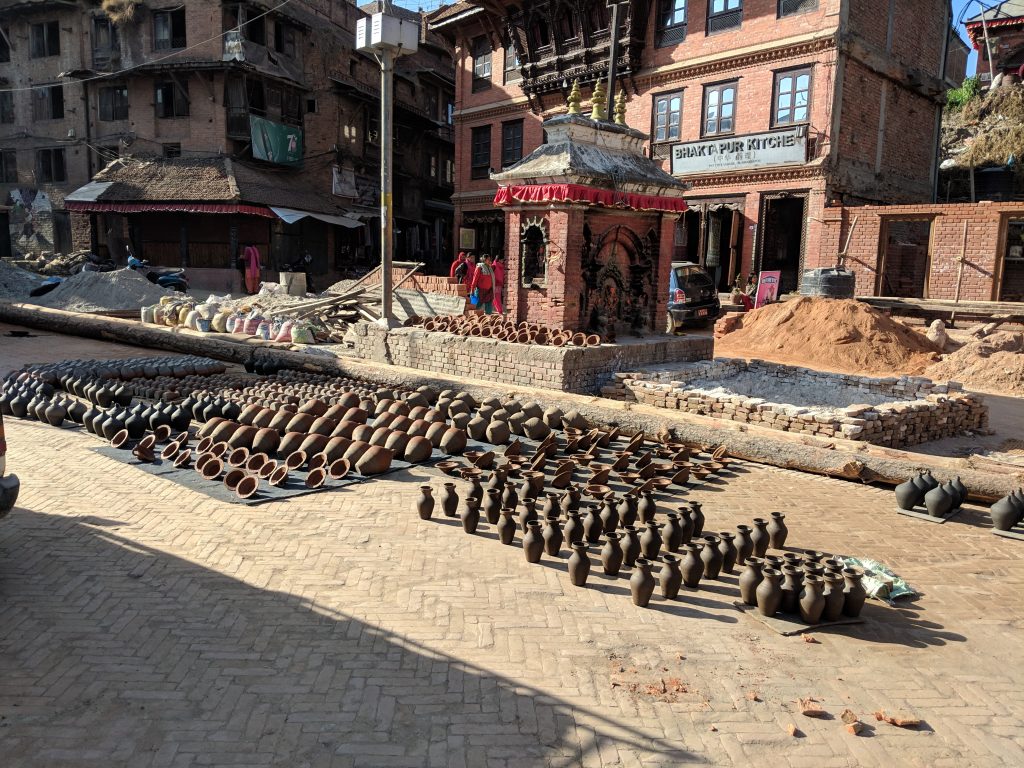 Pottery square is full of kilns. The local artisans come here to figure their clay in to shapes of various different receptacles, put them in the kilns, then leave them out in the square to air.
Water tanks
There are many water tanks in Bhakptapur. In times gone by, locals used to use these for all their water needs.
Nowadays, they are still used, although for a lesser extent, to wash the odd thing, or as a meet up spot.
The big ones are full of fish and turtles, we are told, I didn't see either. I saw lots of rotting food that tourists had thrown in to attract our submariner friends to the surface.
Here are some pictures of said ponds.
Empty and dry, or full of water.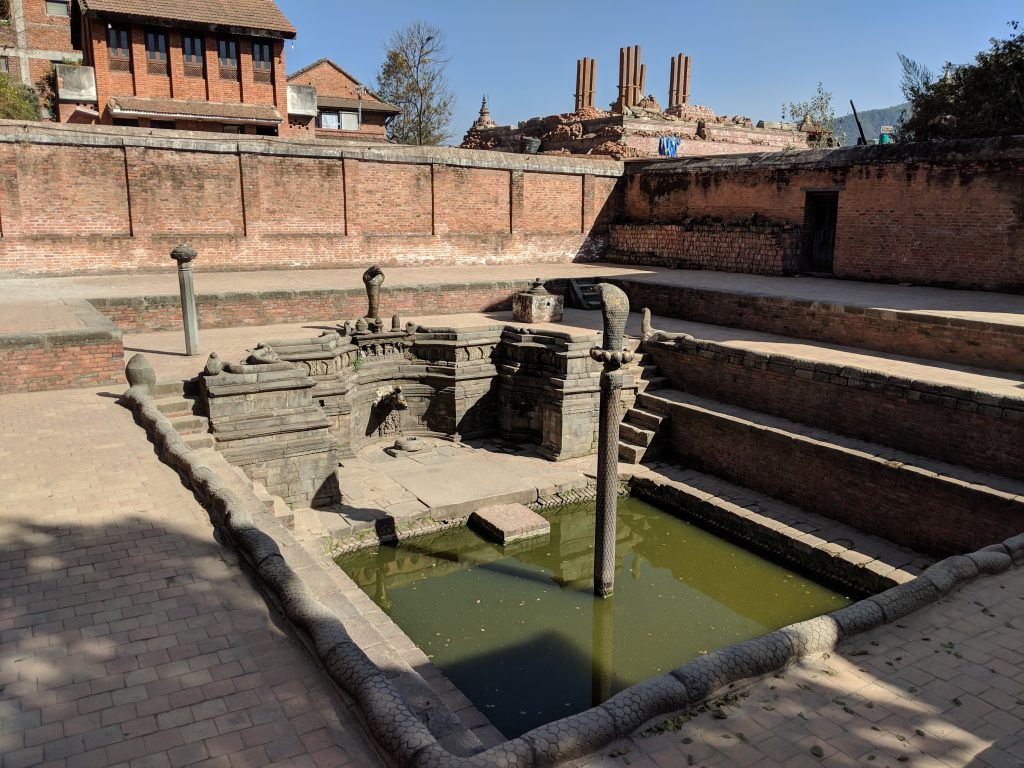 This one is called snake pond, surprisingly.
Out of all the ponds I visited this one had the most wildlife.
There were a few koi carp rolling around, sucking round the edges, dragonfly flying around the bronze snake figurines. Very attractive.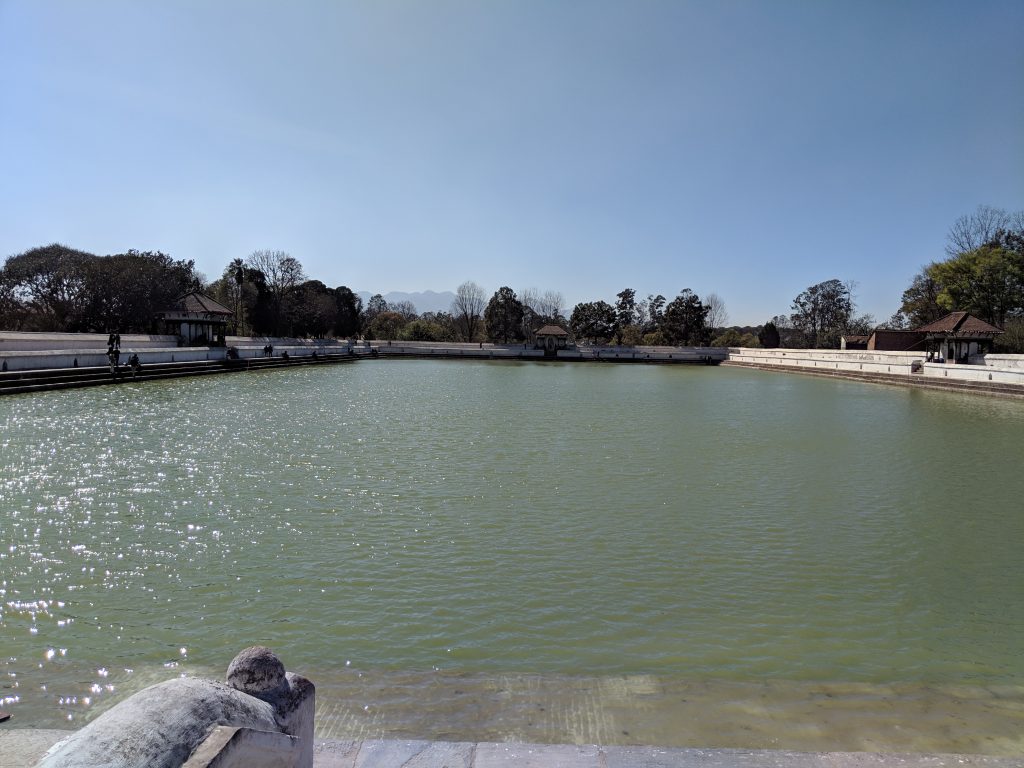 This is the biggest water tank in Bhaktapur.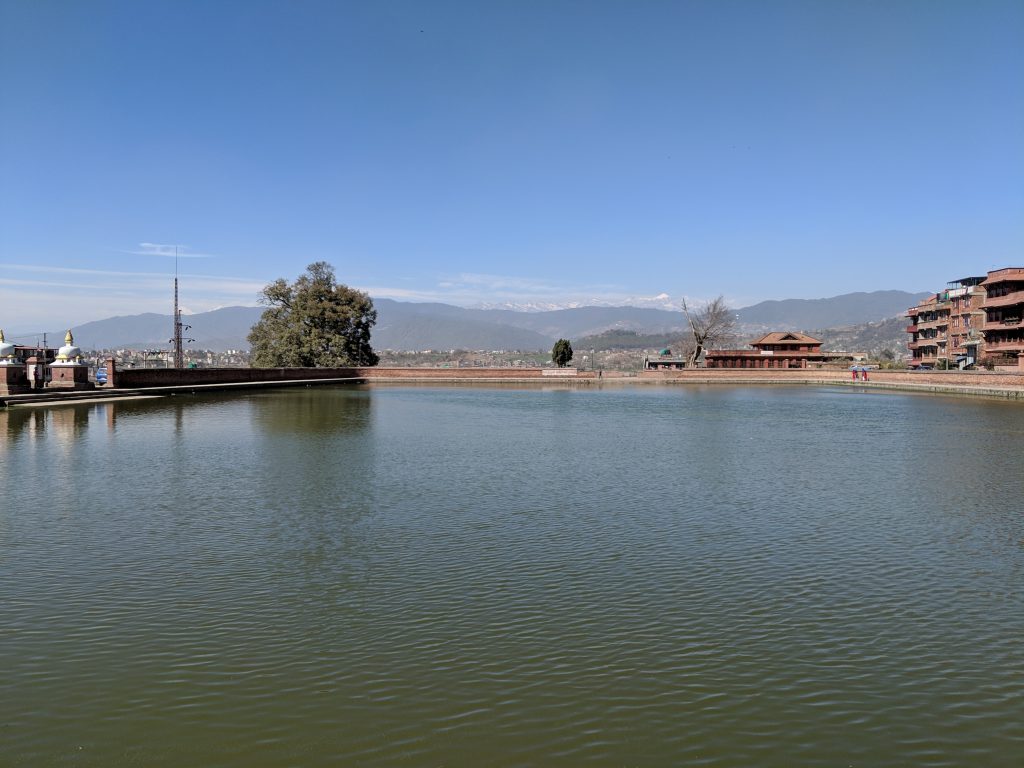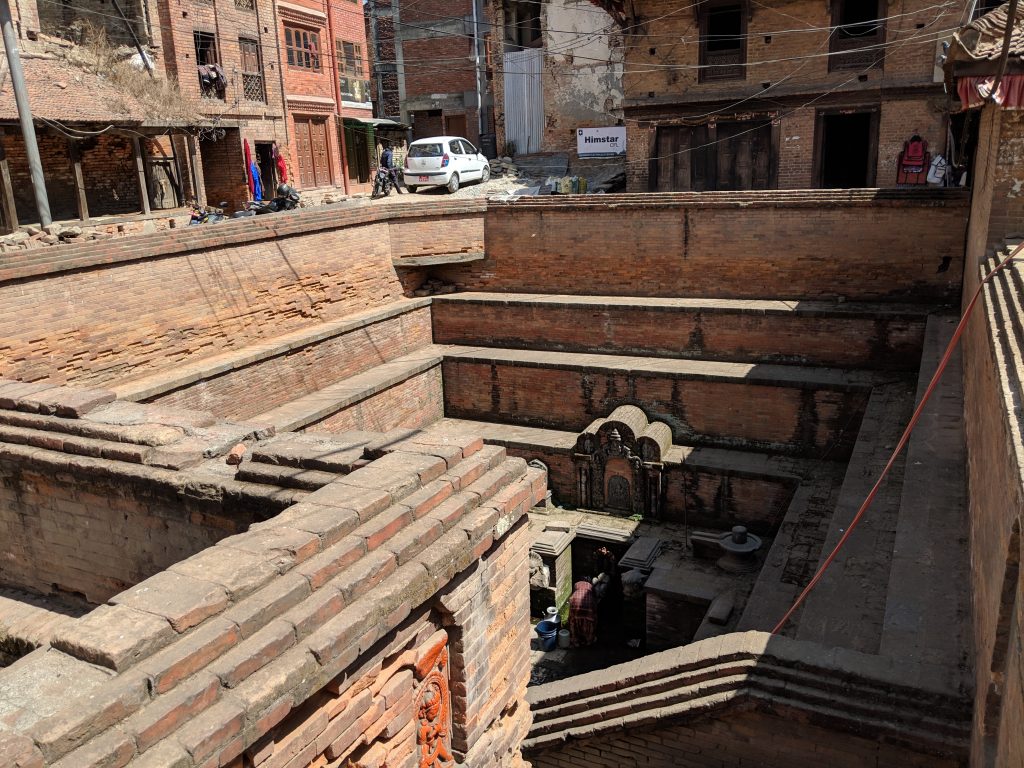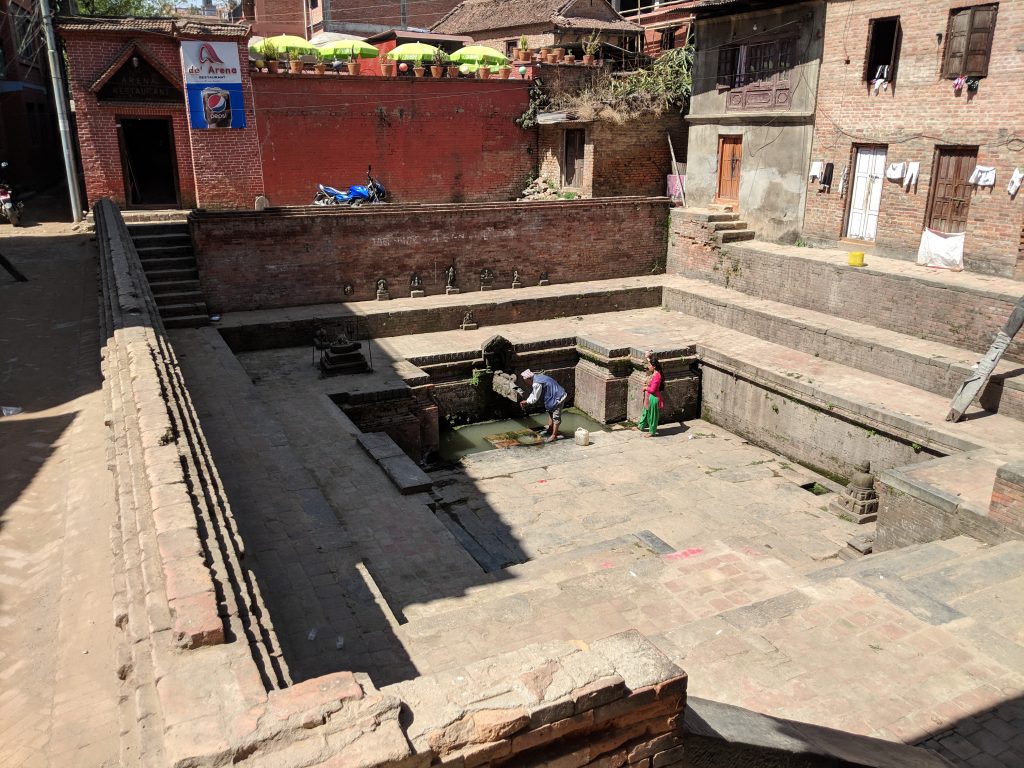 Windy streets
There are so many windy streets.
Many full with nik-naks to lure the unsuspecting tourist.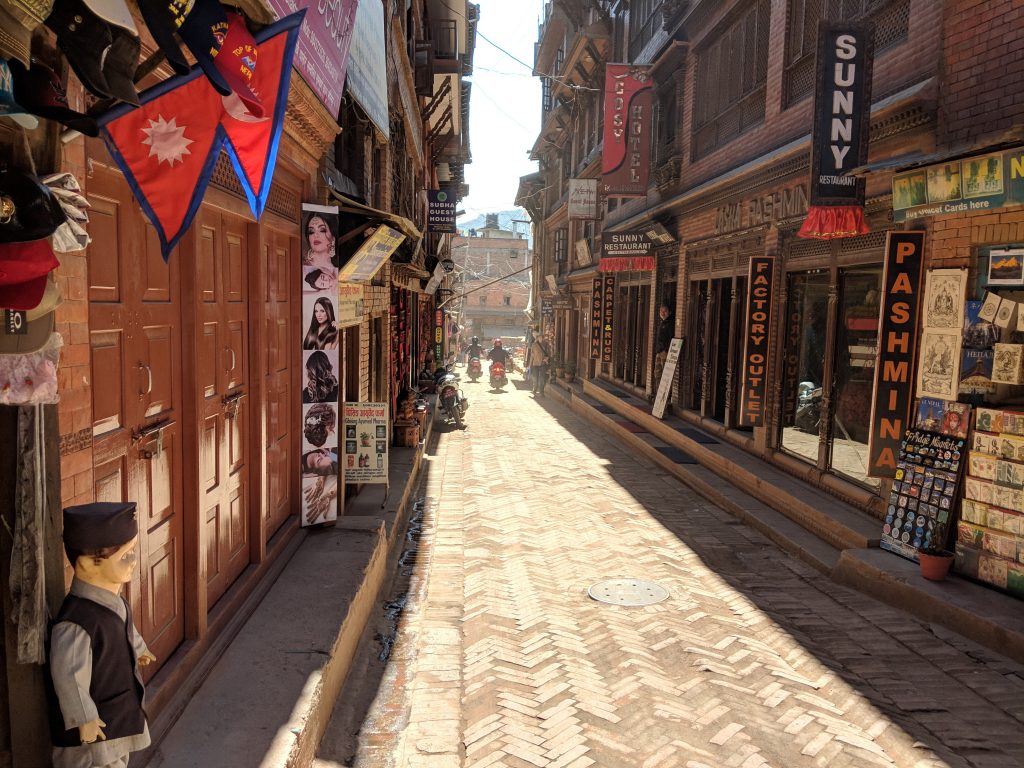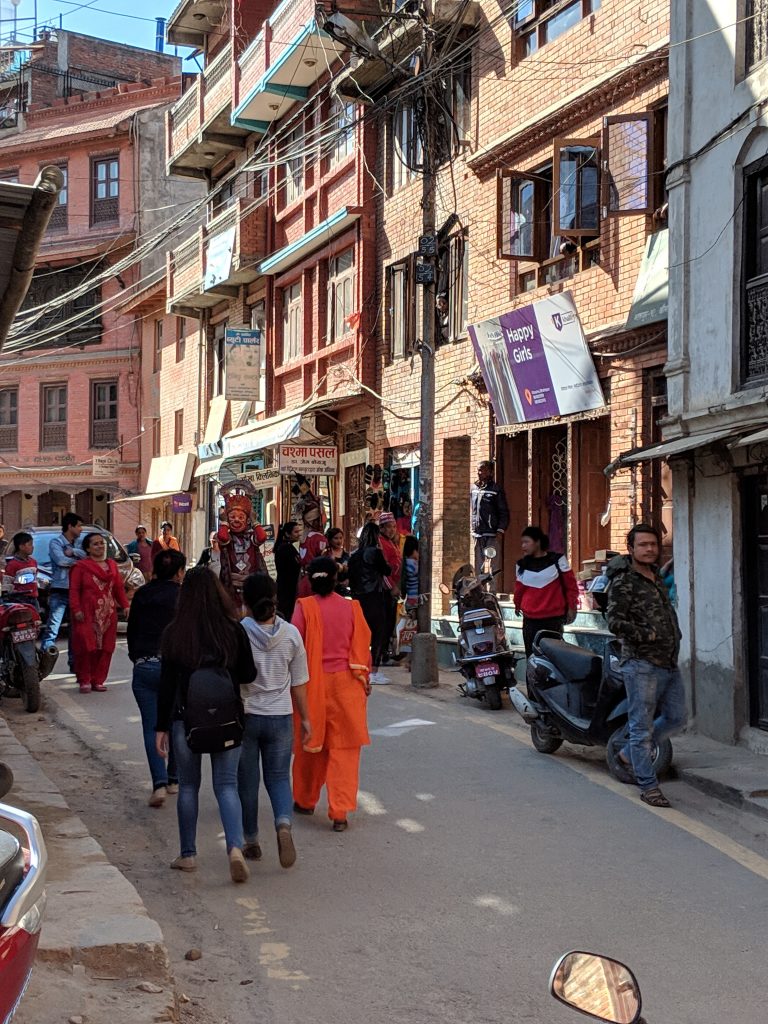 So, that's about it for my guide to Bhaktapur.
It's a nice place just to stroll around. Many colours and very old.
Oh.
Almost forgot…
King crud
Or King Curd sorry…
This is like super-creamy yoghurt. Made from naturally sweet buffalo milk, it is boiled up in an iron pot along with cloves, cardamom, coconut and cashew.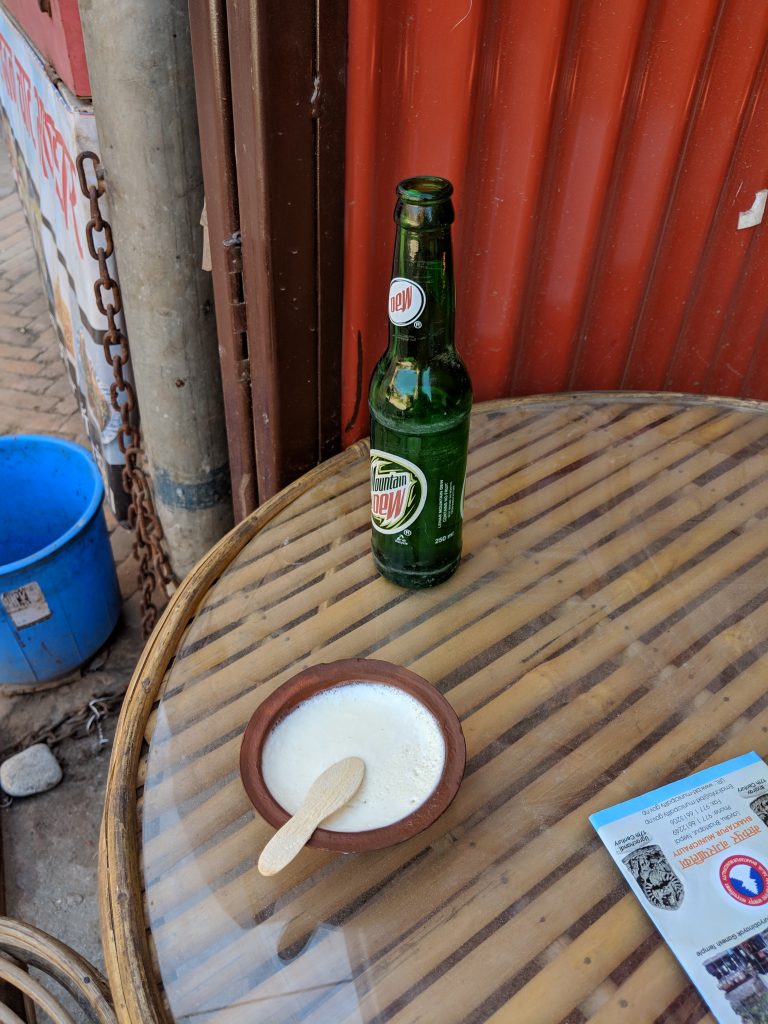 I had one, then had another.
Very tasty.
That's it for today.
Tomorrow, I have to get up extra early to catch the bus.
Food update – Friends Café
After all my walking around and blogging, felt extra hungry.
Had seen that the Friends Café was doing a Steak Mignon from their specials board which I walk past many times a day.
Not been in before. Not sure if it's in Lonely Planet. It may be.
Cooked in sherry with cashew nuts, vegetables and cream and butter rice.
Rice was amazing. Steak was done well. It was a good meal.
Sav Blanc was watery.
After such a good main. I thought I'd go for the pudding. Had lavacake with icecream.
Again, cooked well and tasty.
All in all, in the 6 days I've been in KTM, I'd give Friends Café top marks for places to eat.
Very good. Cost about £15 with a beer and a wine.