Day 27 – Crooke to Plank Lane
Day 27 – Crooke to Plank Lane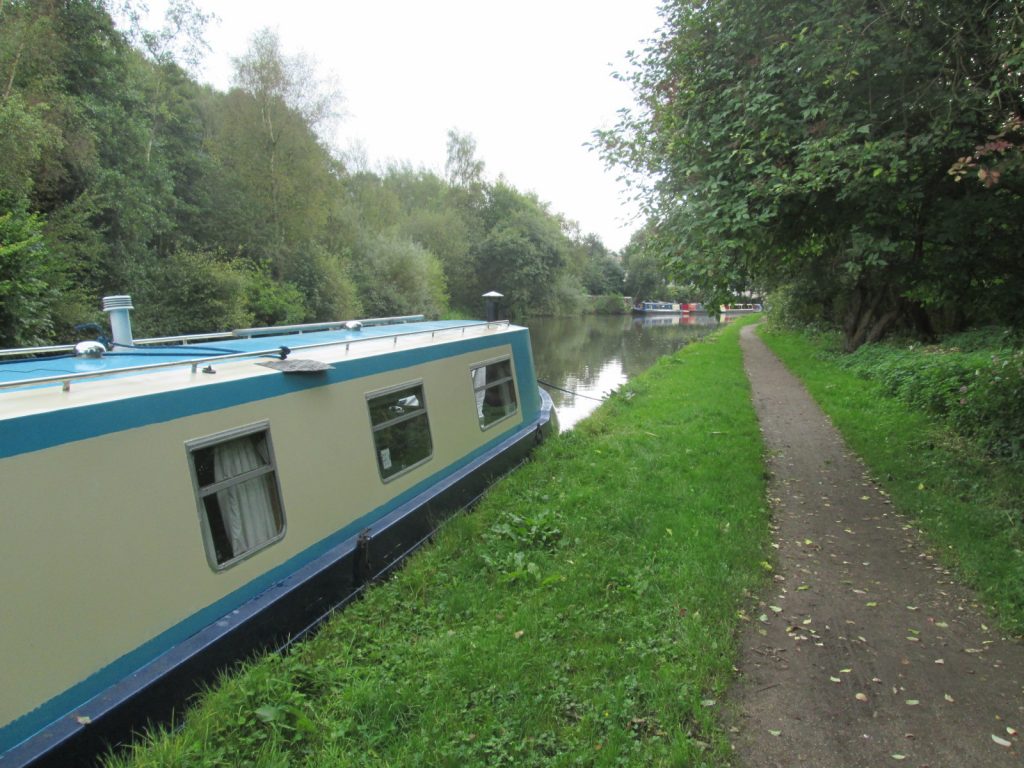 Plank Lane bridge is still closed.
That means it's not operational. As the Canal and River Trust website tells me, it's still only open every day once, at 2pm.
Wigan Locks
I make my way through Wigan Locks.
Stop at Asda superstore to do some much needed shopping, then finish off the locks.
Don't meet any boats on the way through.
Wigan pier
Site of industrial commerce and activity, the pier now lays derelict. The only patrons making use of it being the pigeons.
My Ordnance survey tells me the site is being 'done up'. It's over 10 years old. I don't see any signs of 'doing up'. I guess that plan must have fell through.
The amount of rubbish in the canal here is more than anywhere else in the country.
At the first locks, I saw an empty bottle of Nitrous Oxide in the water.
Here, there is an old man looking on at all the loiterers and litterers.
I think his expression and stance very fitting.
I got the same feeling as I was going through the locks.
Wigan has a little heritage, it's just the whole place is underwritten by financial deprivation.
It's a town without a future.
Like Morecambe.
Moor
I moor up a little up from Plank Lane, which is now closed and do some fishing.