Day 34 – Little Haywood to Kings Bromley
Day 34 – Little Haywood to Kings Bromley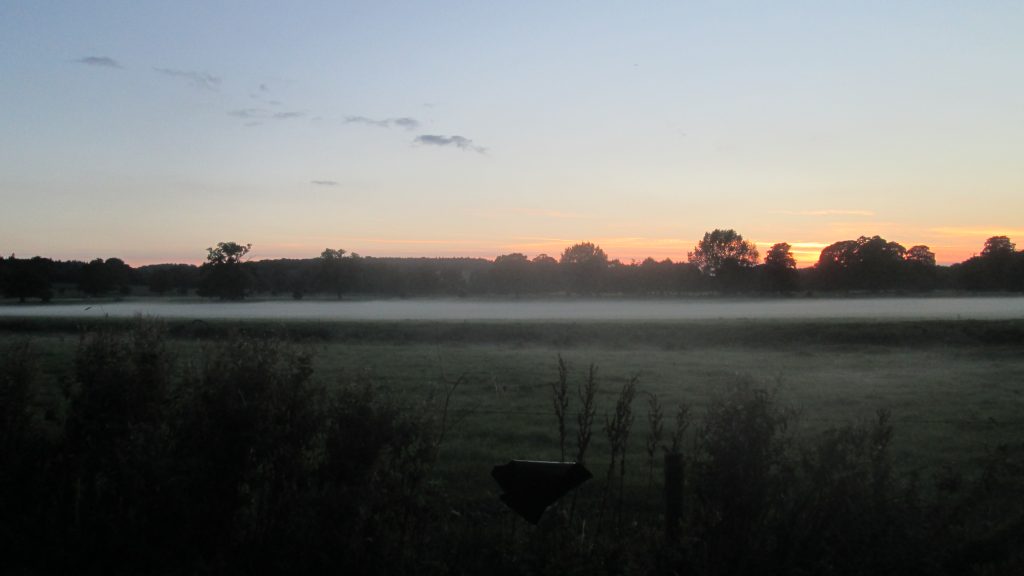 After 6 days in Little Haywood, and one in Broseley, I've finally managed to sort things out and am back on my journey.
I've been moored in a couple of places, one of them featured in the picture above, once home to Lord Lucan and the Davinci code, ducks and other things.
Most of the time was spent waiting for mail to come through, which it did in due course.
Fender fitted!
Got trapped under one of the locks on the Leeds and Liverpool, Rufford branch.
It's been slipping off to the side ever since it was fitted, the Leeds and Liverpool lock, Heartbreak Hill and constant locking exacerbated this. By the time I reached Haywood, it was truly skewed and only serving to pad out 2 inches or so.
To fix it:
I pulled up to a lock, moored to the lock bollards.
Left the gate closed.
Pulled the boat to the lock gate.
Worked on the fender from the lock gate.
This worked very well, and I was able to fix the fender securely in a non-skewed position.


Pink Pig – Installed!
Pink Pig!
Picked this pink pig up. This is a mascot for the Pink Pig Alternative group on Facebook. It's now installed at the front of the boat. Pride of place.
Paloma Chimney
Today I arrived at 9am at the boat, my father, (pictured), and I set about fitting the chimney.
The holes that we'd drilled lined up apart from one, which with a little gentle persuasion with the drill, fitted fine.
The next job is adding the sealant.
We stopped of at Midland Chandlers in Teddersley to confirm that we couldn't get a gasket and the guy said, "as a heater flue, it will be fine with silicate".
One person outside on the roof, one person inside, we got it done in about 2 hours.
It looks slightly better than the old chimney, and it's removable.
About 1 O'clock
Got underway.
Got some help with the first lock which is about 200 yards from my mooring.
After that I was on my own.
Rugeley was the only town I passed through apart from Armitage, famous for it's toilets and porcelain products.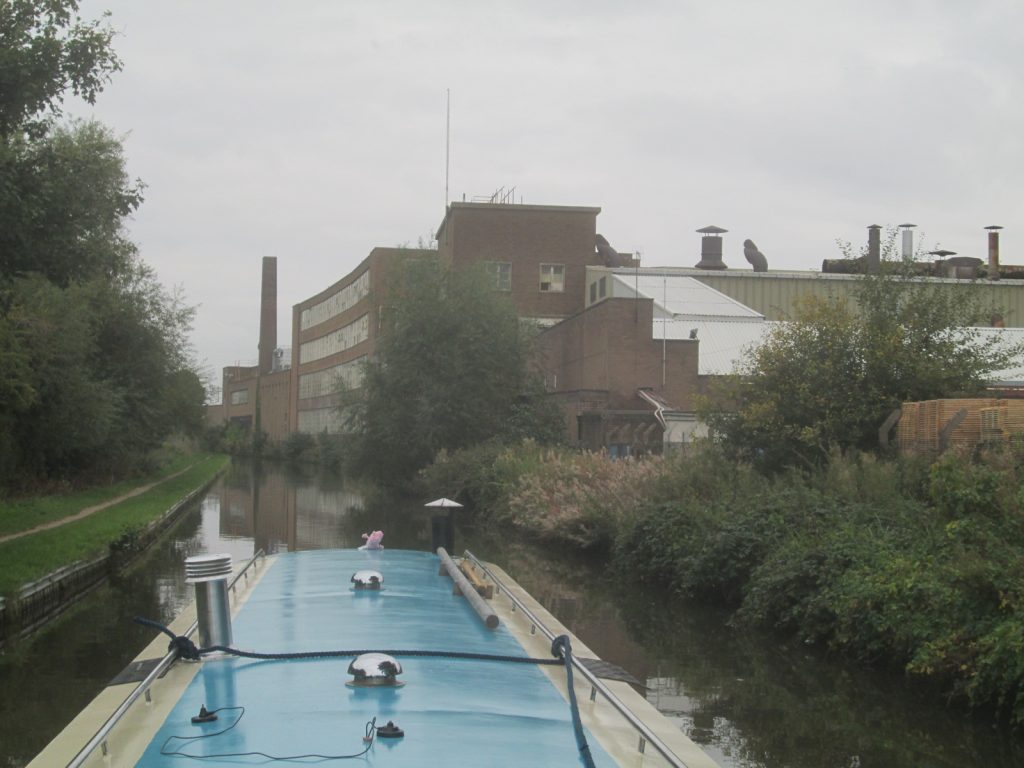 Just made it to another small town called Kings Bromley, and decided to call it a day.
I had to stop to get water, which takes about 1/2 an hour or so but otherwise it was solid cruising.
Tomorrow, I intend to get a full day in.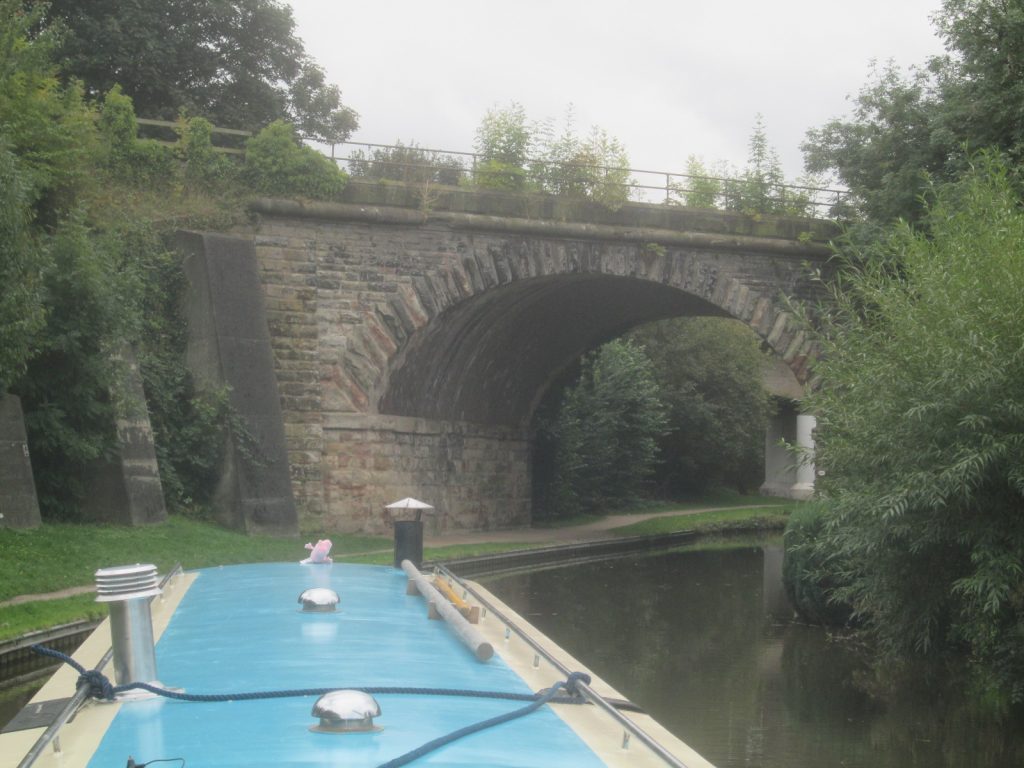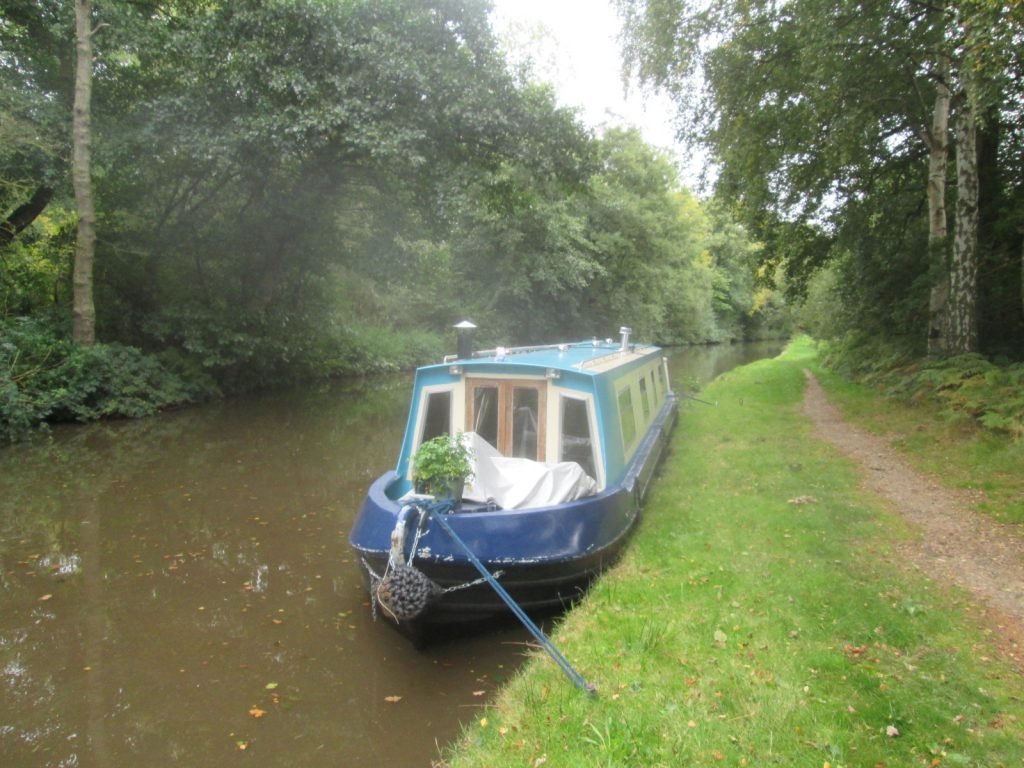 Day 34 – Map