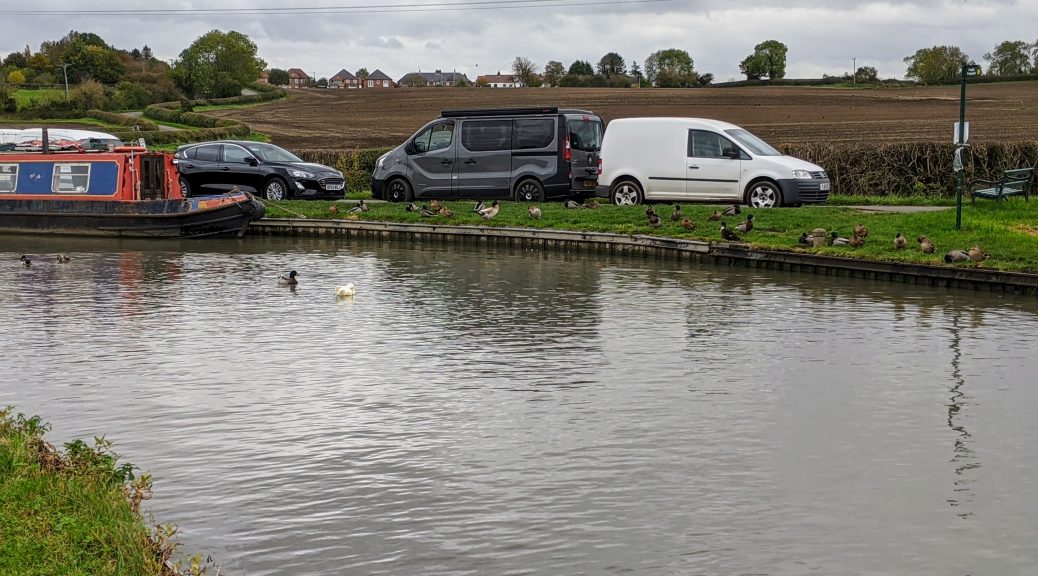 Duck corner – Stoke Golding – Ashby Canal
Duck corner – Stoke Golding – Ashby Canal
As they call it.
This is the place of many ducks, which should come as no shock to those familiar with the Ashby canal, which seems to be a 'duck utopia'.
Unfortunately, I don't have a gun, or I might be tempted to pop a couple off.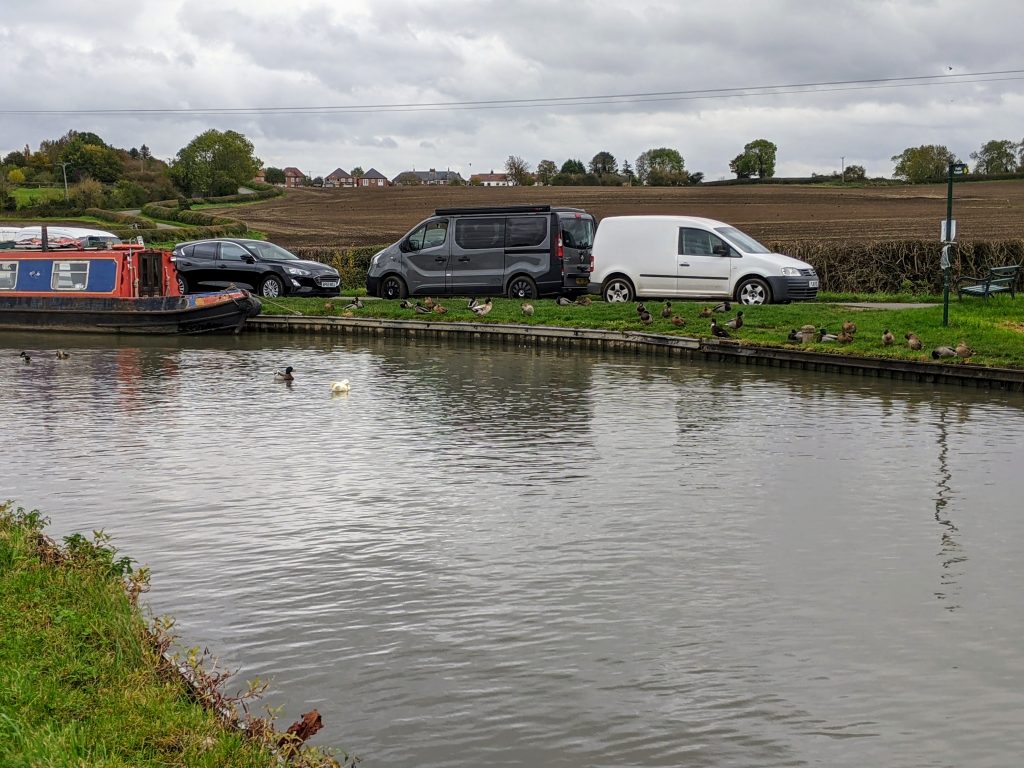 I'm sure they wouldn't miss one or two of each other.
They were running around in the field today in the rain when I went down the shops. They had muddy flippers and were getting bogged down…
I believe they get a lot of bread and this may be a good space for fishing, (when I get round to it).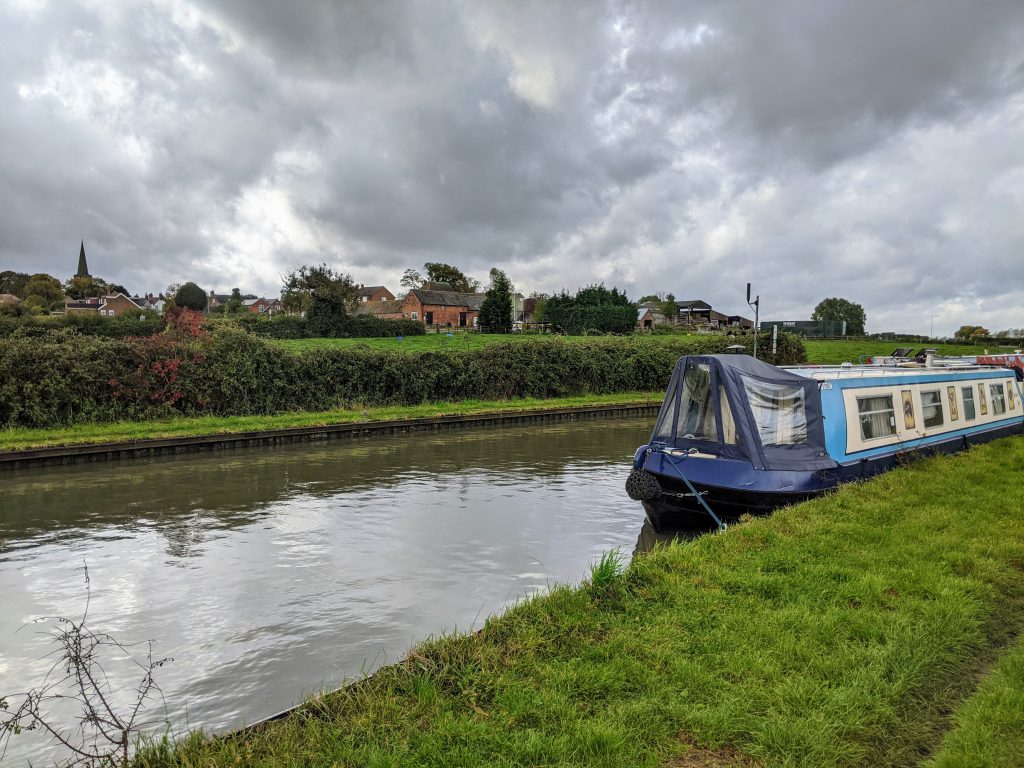 This spot is about 1 mile from where I was previously.
I prefer it as there are no overhanging trees/hedges as before.
Overhanging trees (hedges):-
Block the solar panels
Drop leaves on the boat (ruins paintwork)
Stop the stove from functioning properly (downdraft/lack of wind)
Apart from that, they're all fine and dandy. They do make the boat a bit cold and dank. If you like cold and dank, then the woods are for you.
Personally, I'm glad I moved on.
Here's a view from Bridge 22, where I was moored previously.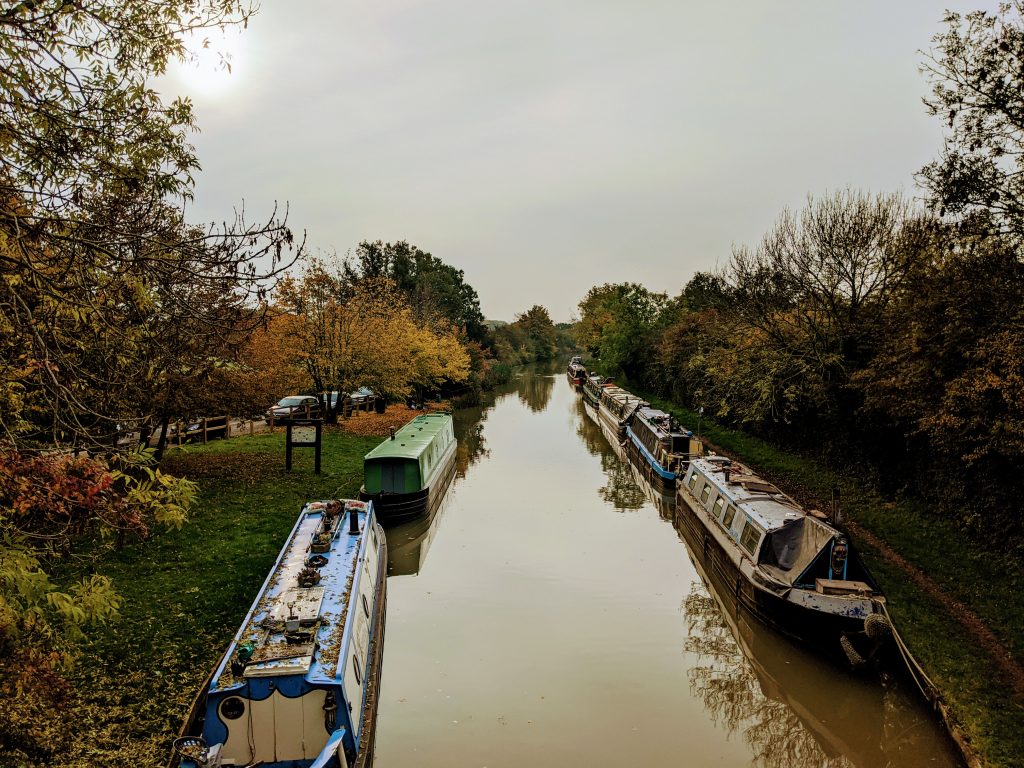 Mushroom party!
Whilst I was there, I came upon these mushrooms nestling in the hedge.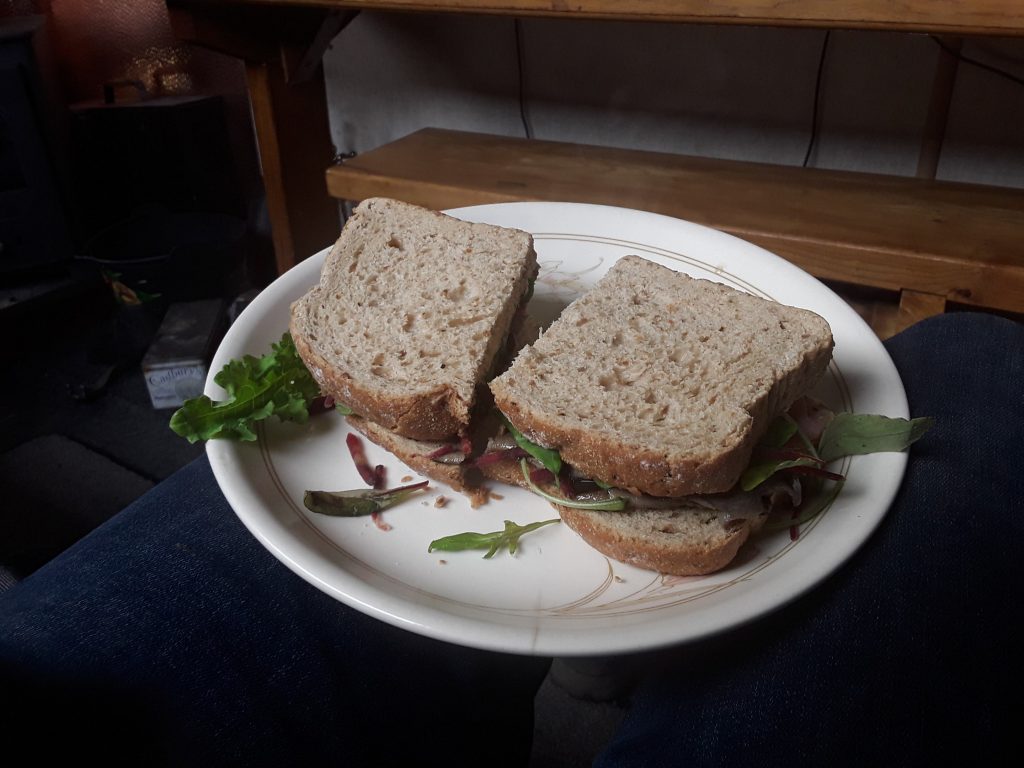 Not sure if it's quite the species that I specified, but it seems pretty similar…
Tasted pretty good, not great, but pretty good.
I'm not dead yet. It's more than a week on 😀 I get the impression that identifying mushroom species is by no means an exact science.
The best thing to do is pick them up have a look and smell at them. There are apps nowadays you can have on your phone to help you identify them. If you're happy that it's something that you recognise, or recognise as not poisonous and fancy your sense of adventure, like I do, you can cook it up and see how it tastes!
Here's some mushrooms I made into a curry last year!
Photos
Here's a couple of pictures from the last 14 days.