Hinckley to Stoke Golding
Hinckley to Stoke Golding
Or thereabouts. Out in the Leicestershire countryside…
Got my weekly shop done with the aid of the panniers I bought for my tour-de-wales whilst I moored the boat close to this bridge.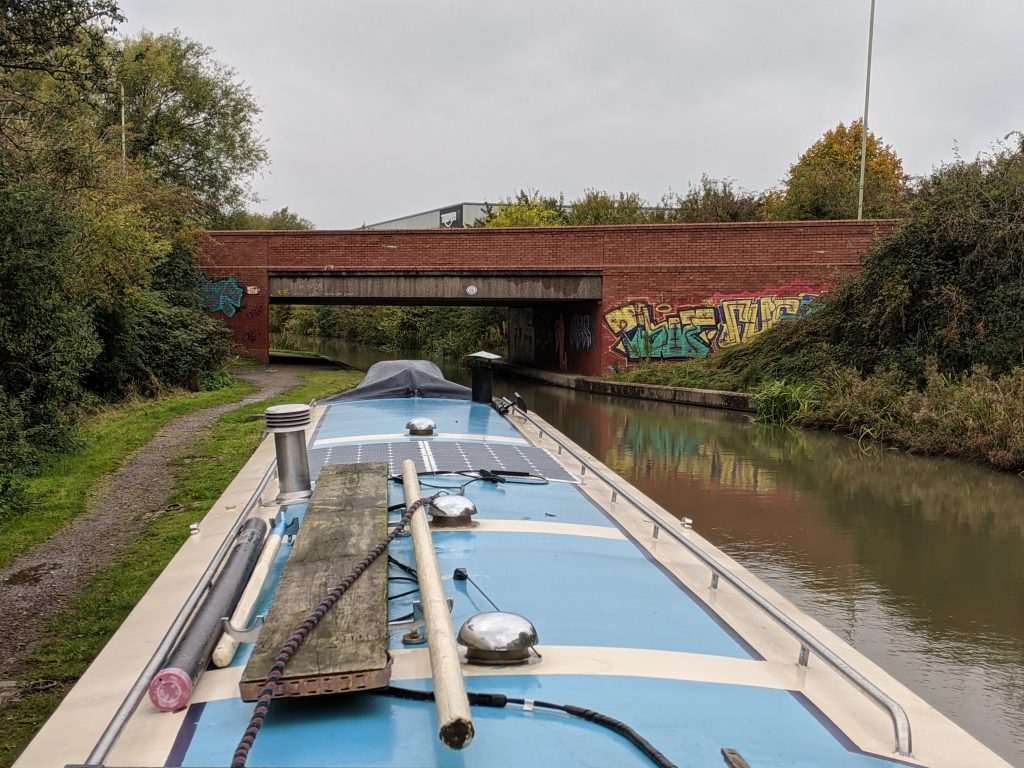 Didn't really get much of a look around Hinckley. I knew it was going to be a case of moving quick and getting out of the rain.
Which I did.
Contrasts from the Grand Union
First big differences:
Less boat traffic: Far less. By 10am moored at my last location, maybe you've had 6-10 boats gone past. By 10 here, it's more like 1-3.
So, less boat traffic.
Lack of noise: Wherever you go in Northamptonshire, apart from Stoke Bruerne and Braunston, you're going to get the sound of the railway or the sound of the motorway, or both.
Here's there's nothing, just the sound of the birds cheeping.
You could say it's like a country idyll.
There are a couple of farm shops.
Mooring
It's got it all! Sunshine… Phone signal…. Parking….
The only thing it doesn't have is a waterpoint within walking, or even cycling distance.
So not quite all.
It's getting there.
There are many ducks.
Yesterday I cycled and picked my car up from Northamptonshire.
Took me and hour and 50 minutes. 26 miles. Not bad.