Effect of Google Map on Site Metrics
Effect of Google Map on Site Metrics
Just out of interest, I've taken a comparison of the key indicators from before and after Googlemap's addition into the header of my blog for the New Zealand blog.
The effects highlighted on the scan.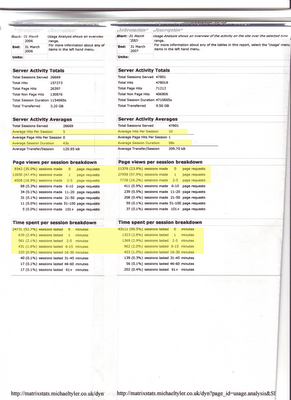 The main indicators are Time and length of session, also, depth of session, all of which are showing good increases.
The main entry point for the site is the Netherlands blog. From Amsterdam, mostly, it's popularity stemming from the drugs and sex references in blogs and pictures such as the sex museum and the Hash museum etc.
Also another popular entry point was the Nessie blog complete with picture of Nessie which used to come up 1 or two on googleimages.
Considering the header is only present on the main blog, and I have these blogs, and another 3 blog main pages on this site for which it is not included, these stats have further to go..