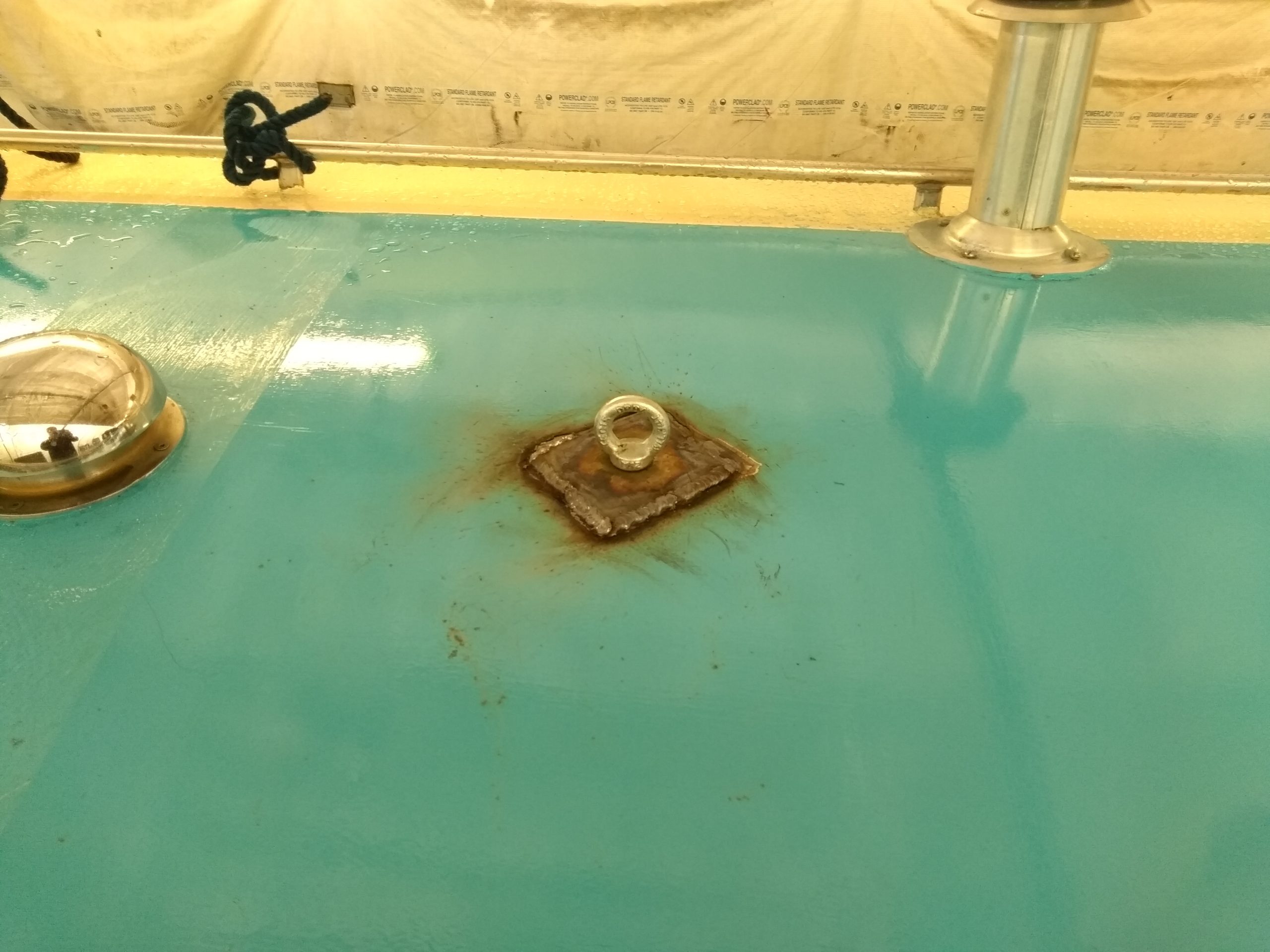 Centre rope for the narrowboat
Currently, Bonnie is without a centre rope hook.
We've been using the rails to tie the rope to. This chafes the paint off the sides, which now I've nearly finished the painting, is going to cause a problem.
Previously had a quote of £80 for fitting a centre rope from the ABC in Gayton.
After some gentle negotiation, managed to reduce the price with the ABC marina at Gayton.
I provided them with the eyehook, (which is a .34 tonne). The guy welded that onto a square plate.
I believe there's a picture of it in my previous video.
The insulation is POLYSTYRENE which is not a fire hazard for welding jobs of this kind.
After a short call, I invited myself in to discuss the job with them.
Presenting the materials and information about the job. We agreed that it should be fairly straightforward on the face of it, and we arranged to bring the boat over today and do the welding.
Centre hook
There are a couple of options. T-hook cleats, inverted brackets. I personally preferred the eye hook option.
So…
After about 30 minutes of welding…
This is what the finished job looks like.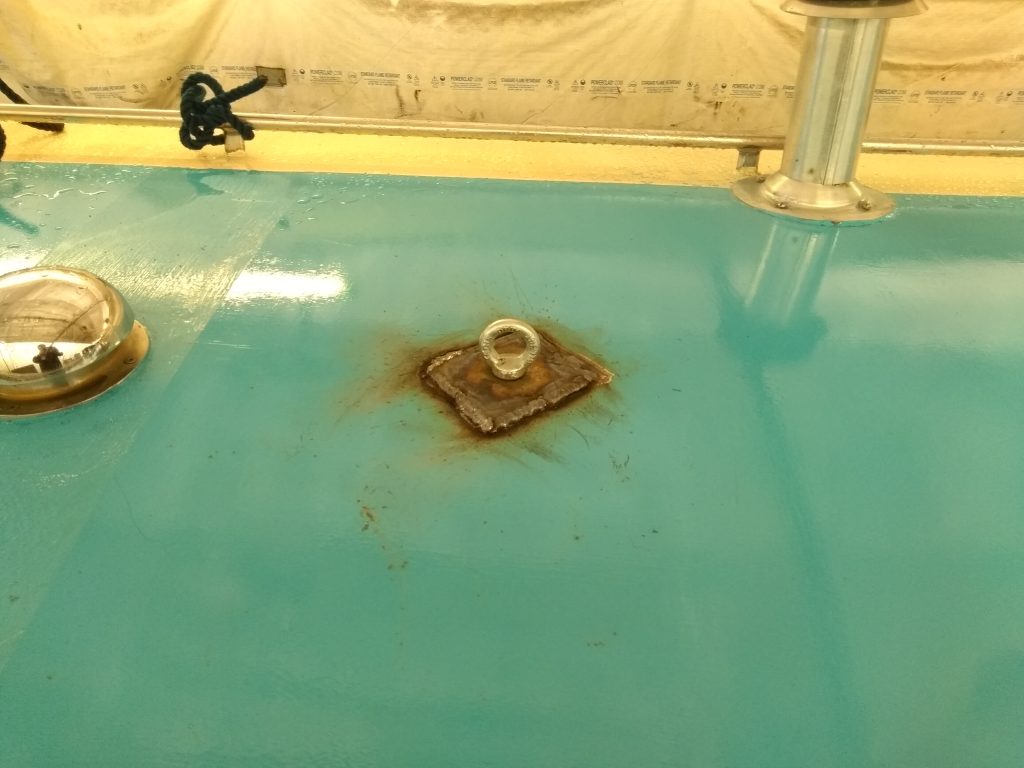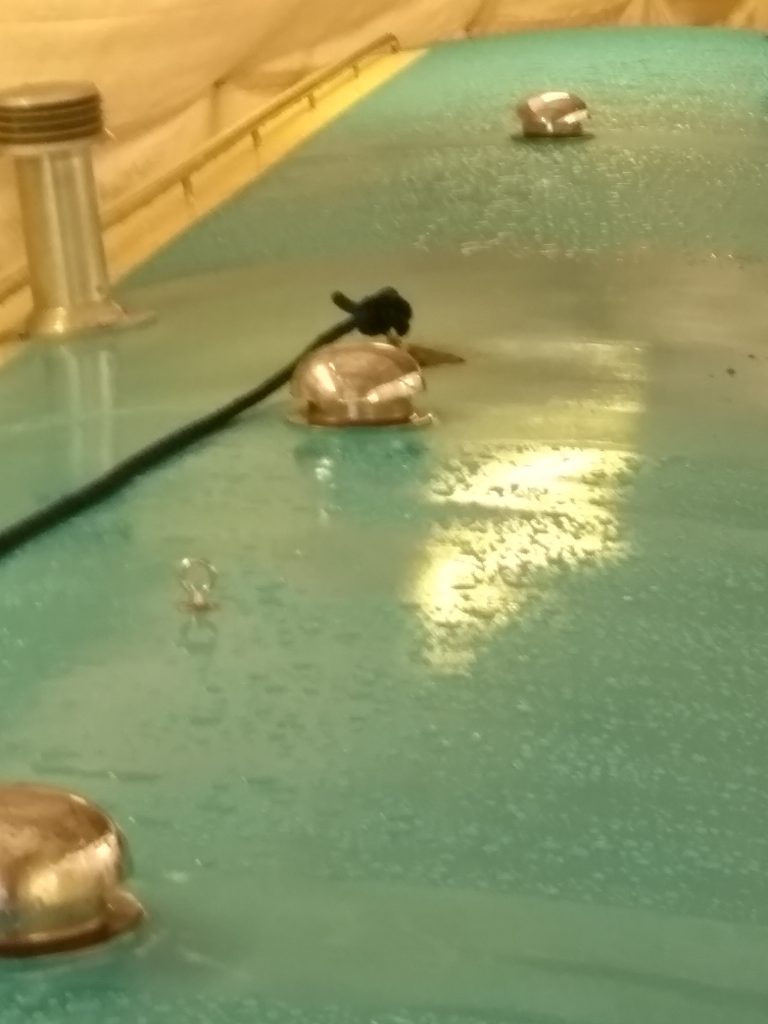 Looks like it needs a bit of painting.
The engineer said blistered paint where he'd been welding needed to be stripped and re-painted.
Primed, painted, painted, painted, painted.
It's all good fun.