Fresh fields
Fresh fields
Yah.
Moving now into places I've not really been before, certainly not without being passenger on the boat.
Somerton Meadows
This place is called. The towpath is indeed one large meadow spanning from the outskirts of Somerton to the River Cherwell.
It's got a nice iron bridge across the main span of the river. There's also a mill stream that runs down to North Aston Mill at the other side of the valley.
The field is home to some livestock cattle and the canal is lined with Poplars, Elms, Sycamore and Hawthorne. It's a nice spot with views right down to the river.
No motorway
It's the first place since Cropredy where you don't have the sound of the motorway in the background.
Some places it's worse. Like pig place or Twyford. Others it's less present but still there, like Aynho or the last place I was at, Souldern.
Here's there's just natural sights and sounds. It's so refreshing.
The weather
Is a total let-down.
Always windy, it's been like that for a few years now, in the summer. An almost continuous wind. It was like that, not so much at the height of last summer. But over the summer months, it seems more than usual.
These days it's almost continuously blustery. To add insult to injury, now it's raining. Almost on a daily basis.
Cycle for water
I have to cycle to get water. The best place is from this natural spring.
At the top of two steep hills, it's a good way to get a bit of cardio. I get 5 litres of water and put it in my bag.
It's better to have fresh water for drinking and cooking.
The stuff out of the water-tank is drinkable. It doesn't taste as good.
The more water you use. The more you have to move the boat to re-fill the tank, which is an additional side effect.
A lot of people buy bottled water. I don't really like the plastic waste. Plus it's a waste of money.
This is spring water which is a nice touch. There's an inscription on the fountain.
It was built in around 1803 and restored in the millennium.
Yum!
Takes me about 20 mins to cycle there and back from the boat.
Aynho Park
This is a manor house perched on the top of a hill overlooking a southward aspect and it's grounds stretching into Oxfordshire.
It's recently been renovated by an American company called RH England. They're an interior design operation from the states, https://www.wallpaper.com/design-interiors/rh-england-aynhoe-park-opening.
When I approached the reception, a greeter informed me that 'everything you see is for sale'. I assumed that didn't include her, although I didn't ask.
I settled for a Chai Latté (£6) from their 'juicery' and a sit down on the (then) sunny terrace.
I wrote a Google review on it here. RH Aynho Park review. Found the Brits to be a bit twat-like. Rude and surly. The Americans were super friendly and hospitable.
Hey ho.
The chai was good.
The views are spectacular.
Day out in Worcester
Had to meet up with family to exchange some bulky items.
Met half-way, Worcester, for lunch. Went to a restaurant called 'Browns'.
The composer Elgar lived here.
Very cosy. Olde English complete with old-school gas lamps.
Worcester's a pleasant town for a walk around. And as you can see, it was sunny ╰(*°▽°*)╯… for about 10 minutes! Then it rained again 🤣
Deja vu
It's a sign.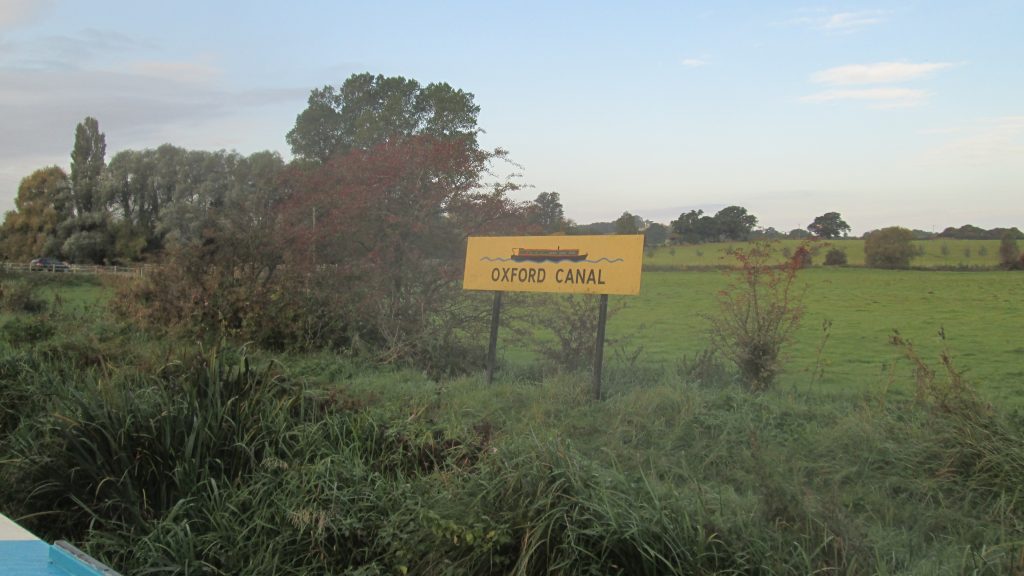 Oxford canal sign, to be exact
Here's some more pictures from the last 2 weeks.