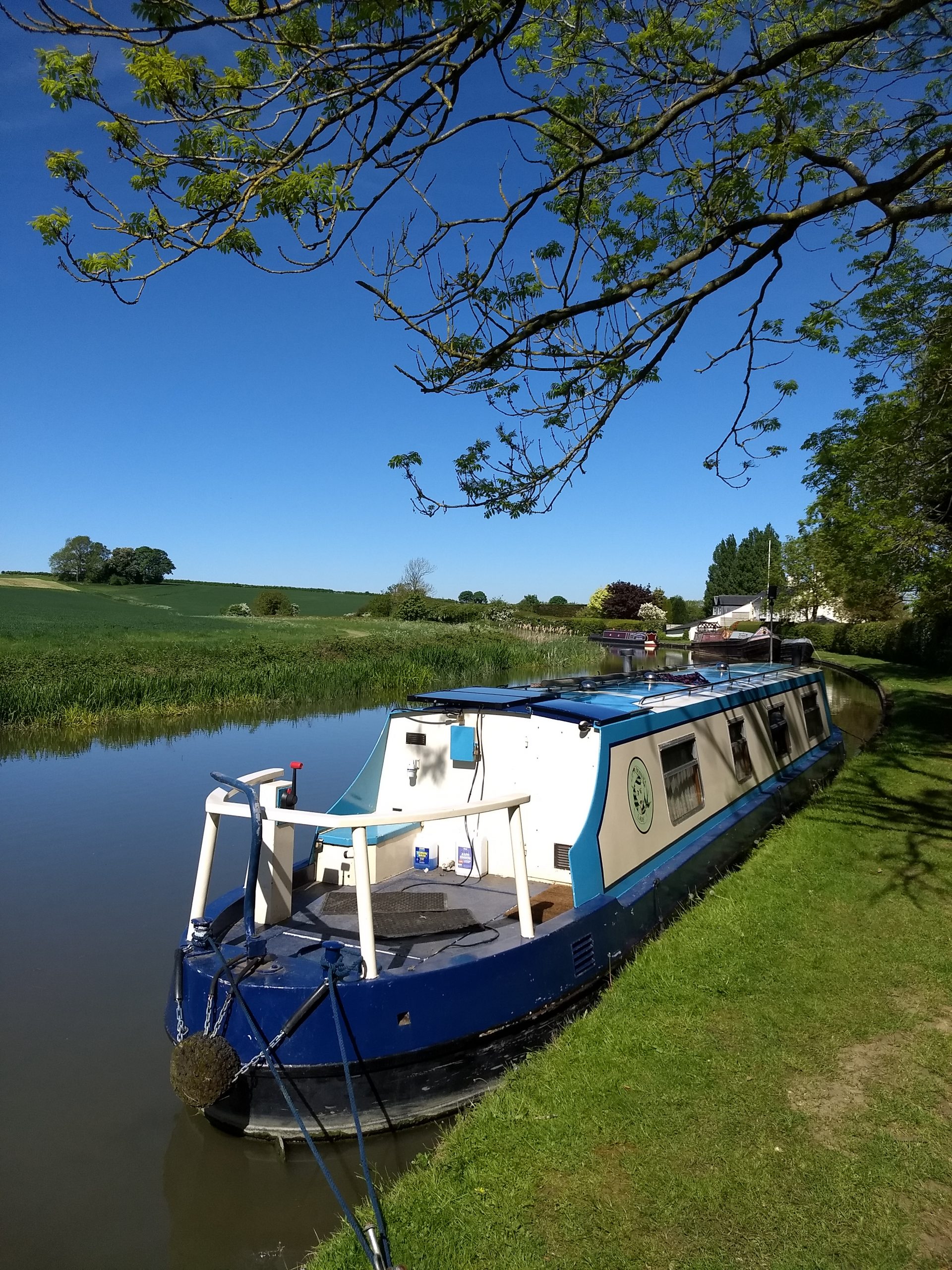 Gayton -> Nether Heyford
Gayton -> Nether Heyford
Quite a long trek.
Mooring between Bugbrooke and Gayton
There isn't really any mooring in Bugbrooke, unless you want to stop outside the pub.
The rest of the journey is along 'reclaimed bank'. This is where the towpath has been eroded and re-supplemented with new soil and sandbags, then re-seeded and allowed to grow.
The general effect for boaters is an unstable, un-constituted bank which you can't trust with your feet and you definitely shouldn't drive pins into.
The only mooring there is, is a long way from the road and close to the railway line, making it impractical for me personally.
Beast from the East
For that reason, I carried on right the way down to Nether Heyford, where I was when the 'Beast from the East' set in.
Here's a picture from March.
Here's a picture from today.
Looks a bit brighter yeah?
Paint job
You can see the boat's looking all sleek after it's paint job.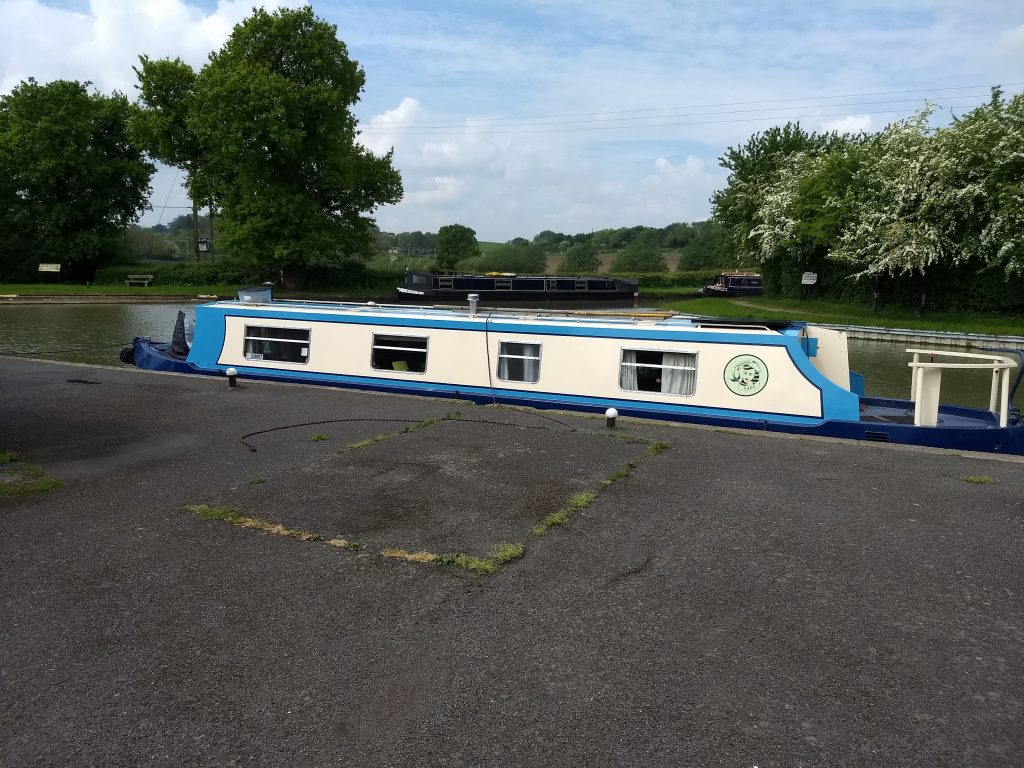 Painting the boat has been a real pain in the balls and I really wouldn't recommend it unless –
You have a lot of time to spare: I'd put aside a month if you want to get it to a decent finish.
You like painting: If you don't know what painting is all about, this is not a good place to start.
I've made a couple of videos about painting the boat for anyone that's interested.
Painting a Narrowboat Videos
Here are some painting a narrowboat videos. For anyone researching undertaking painting a narrowboat, I'd recommend watching as many videos about it and gathering as much information as you can before starting.
More recent ones.
Some of the ones I watched before I started –
These John Barnard videos provided some valuable insight into what's involved.
If you'd like any more information about painting your boat – pls comment, and I may reply 🙂