Iran must give up ambitions to be regional power if it wants a deal with the US
Iran must give up ambitions to be regional power if it wants a deal with the US
The only opponent to the power of Saudi's in the region, the US is asking Iran to give up it's rights to trade 'key assets', as part of the US-Iran nuclear deal.
John Kerri has been in Vienna for 6 days.
He said he'd going to stay 'as long as it takes'.
This may be a long holiday…
---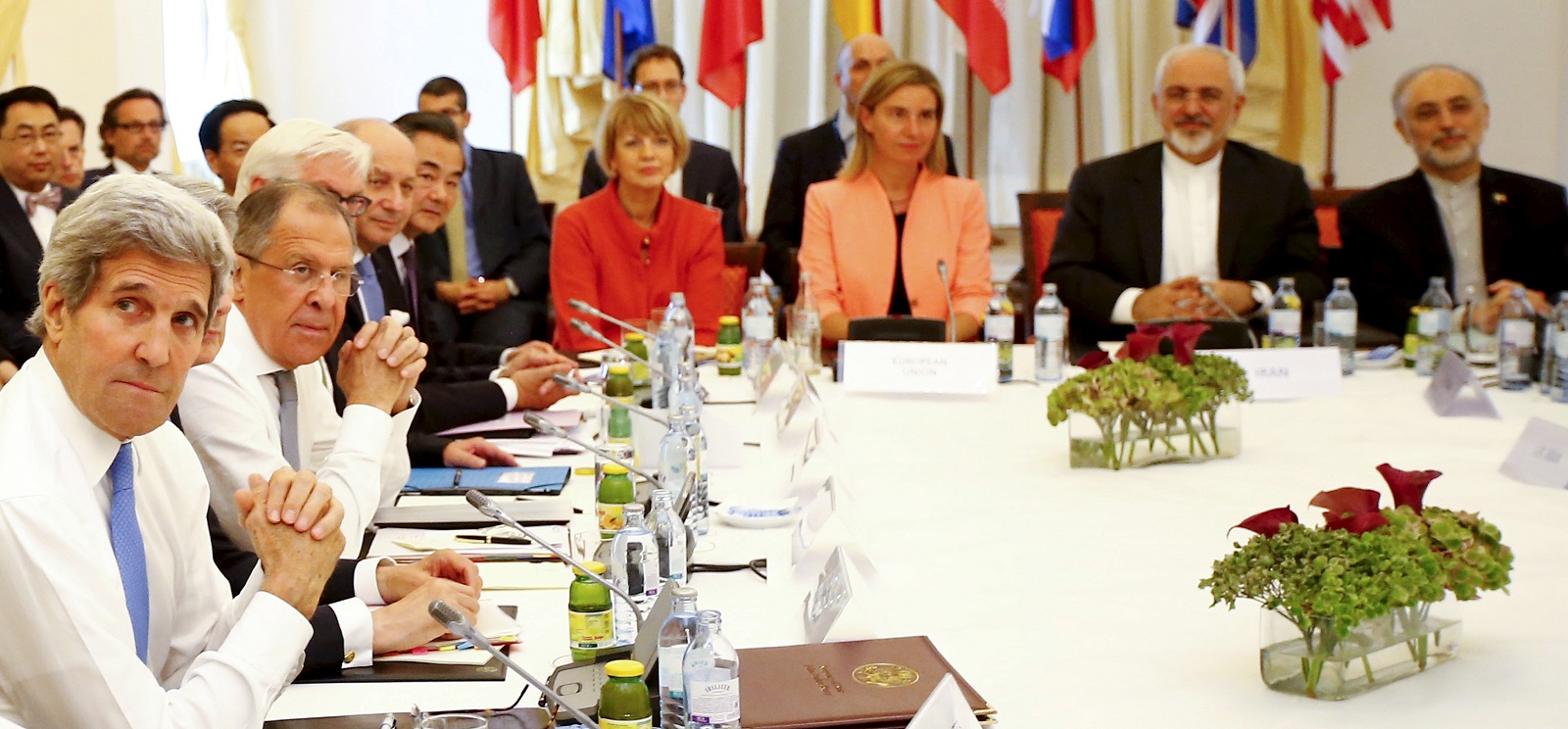 Serious differences have emerged in talks between Iran and the world powers as yet another deadline looms in negotiations over the Islamic Republic's nuclear programme.
A final deal was supposed to have been reached by 30 June, but this was extended to 7 July – and even this deadline looks likely to slip. ]

And an Iranian demand for the immediate lifting of a UN arms embargo is being strongly opposed by the US.
The lifting of the embargo would, suggested an Iranian official, be parallel to and separate from the nuclear deal being discussed with the P5+1 group – the US, Britain, France, Russia, China and Germany.
A draft deal, agreed in April 2015, said "important restrictions on conventional arms and ballistic missiles" would be incorporated in any new U.N. guidelines for Iran, adding that "a new UN Security Council resolution" would be needed to endorse any deal.
Iran views the sanctions and embargoes as unjust and illegal, and has insisted that these crippling actions be lifted.
Although Russia and China support for lifting the embargo, the US says it could allow Tehran to send arms to Syrian President Bashar al-Assad's embattled government. Washington also fears the arms would reach Iran's other allies in the region, the Houthis in Yemen and Hezbollah in Lebanon.
"The ministerial meeting between Iran and the [six] showed there are still serious differences," a source close to the Iranian negotiating team told the state news agency IRNA. "But both sides are also serious to resolve the differences."
US will refuse to compromise and failure not ruled out
The US has indicated that it will refuse to compromise. "There's no appetite for that on our part," one Western official was quoted in the Jerusalem Post as saying. "They say there is no reason to connect it with the nuclear issue, a view that is difficult to accept."
A German diplomat said: "We should not underestimate that important questions remain unresolved.
"If there is no movement on decisive points, a failure is not ruled out."
It looks increasingly likely that yet another deadline will pass without an accord.
US Secretary of State John Kerry, who has been in Vienna since 30 June, said the negotiations "could go either way if the hard choices get made in the next couple of days, and made quickly, we could get an agreement this week. But if they are not made, we will not."
And an Iranian diplomat, briefing Western journalists in Vienna, said: "We are not committed to any deadline," and urged the West to "make decisions".
Deal worse than North Korea's
In Israel, Prime Minister Benjamin Netanyahu, who is vehemently opposed to what he calls a "bad deal", is gearing up for a fight with the Obama administration and is seeking to get it voted down in the US Congress.
Speaking at Israel's cabinet meeting on 6 July, Netanyahu said: "The deal being formed in Vienna is not a breakthrough, it's a breakdown… it will pave the way for Iran to produce multiple nuclear weapons, and will bring it hundreds of billions of dollars, which Iran will use to further aggression and terrorist exploits, both in the region and around the world.
"It's a bad deal. It's not any better, and is even worse, than the deal made with North Korea, which led to a nuclear arsenal in North Korea. But here we are talking about both an unconventional and large conventional threat to Israel, the region's states, and the world as a whole."
Taken from IBT.