New button fitted!
New button fitted!
Fitted this new fender to the Bow myself the other day when I pulled in for water.
I anchored the boat right out in the canal, easy enough in the winter when there are no boats around.
When it was right angles to the bank, I fitted the new one.
It needs a tightener clamp on the other side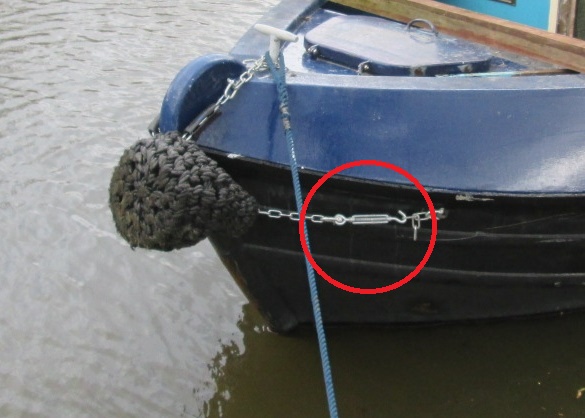 And also the rubber bushes which protect the paintwork need to be cut and fitted to the chains to stop them rubbing.
Currently, with storm Doris bearing down, it's going to be a day of drinking tea and playing video games.