Seals in the Beagle Channel
Seals in the Beagle Channel
These seals pop up like, all around the boat and follow you up the Beagle Channel which is particularly cold and dangerous.
Even the lighthouse is deserted.
You will see many of these blighters in Ushuaia.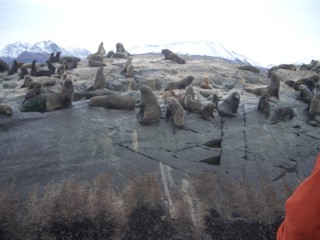 Dominant tops
Higher seals are bigger seals, the mini ones hang around the bottom where the big guys can keep an eye on them.