Day 40 – Aynho to Oxford
Day 40 – Aynho to Oxford
Another full day of boating through the unspoilt Oxfordshire countryside. This time, on the River Cherwell to Thrupp, where I was going to visit the deserted village; Hampton Gay.
After looking on Googlemaps satellite, it became clear, it was only 3 empty farmhouses and a dis-used church and really wasn't worth getting the bike out for. I stopped in Thrupp for lunch, then moved on.
The canal is virtually deserted. During the course of a 10 hour day, I encounter possibly 5 boats.
It would have been impossible to make it from Claydon to Oxford in one day, even two is pushing it.
At Thrupp, the canal joins the River Cherwell. The draft and width of the canal becomes such for easy navigation, and it's an hour of relative speed and relaxation.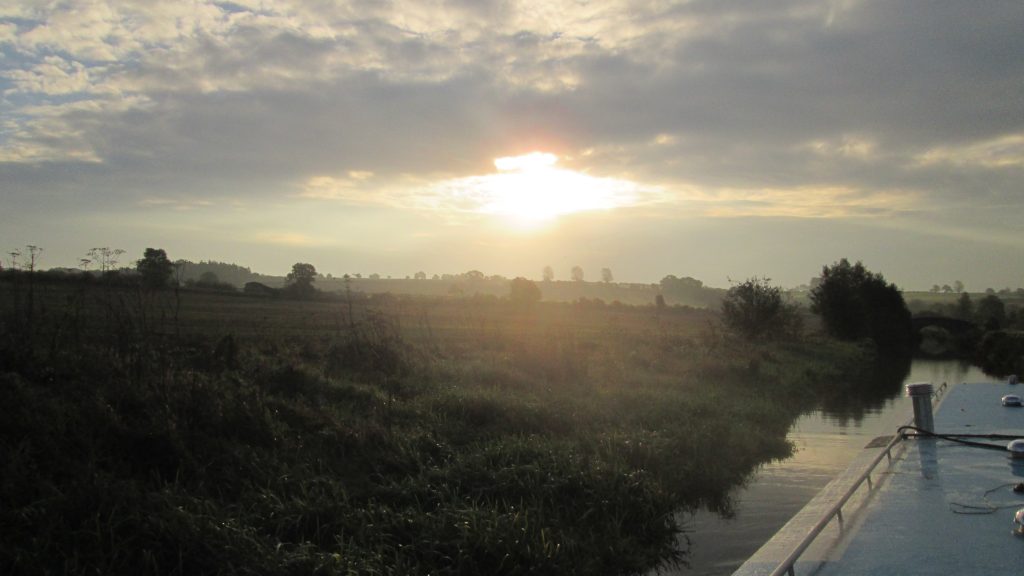 Some times it's raining. It's fairly cold. I've caught a cold.
Supper in Oxford
Decided to have a meal out.
It's a while since I've been in Oxford. I once attended a course on XML here, it was a two-dayer and I stayed at the McDonald hotel right in the centre.
That was a number of years ago. But I remember the pubs are quite good with good atmosphere.
The first pub I go in, the Lighthouse, I'm served by a Polish guy. He had a problem understanding which table I was sitting at, and decided he was going to retain my credit card to open a tab!
It took the intervention of a waitress to explain which table I was sitting at before he'd let me sit down without paying for the drink.
After finishing my drink, I left and moved onto a pub called the Red Lion where I had Sichaun squid, Winter pudding and Cheesecake.
It was a nice pub, and it made a change to get off the boat for once.
I followed it up with a pint in Wetherspoons. I haven't been in a Wetherspoons for years, a pint of Thatchers cider was £2.60.
£2.60.
Didn't fancy the clientele much. Townies and underage drinkers mostly, few tourists thrown in.
And that's it.
Tomorrow on to the Thames!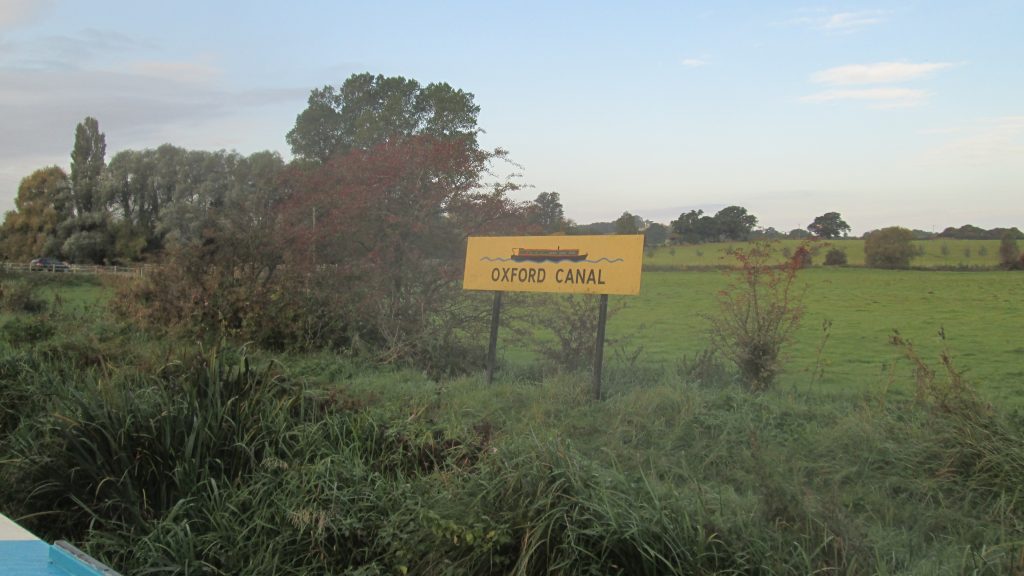 There are a number of these hand painted, community orientated signs and murals as you go along the canal.
It's a shame there's no-one around to enjoy them.
As you can see, the water levels in this pound are particularly low.
Tonight I'm moored at the ISIS lock.
Day 39 – Map