Shanghai Tourism
Shanghai Tourism
Shanghai Aqurium
I've been to 2 of note. The one in Sydney, just behind the harborfront, and this one.
Both have large pools, and as you'd expect, fish.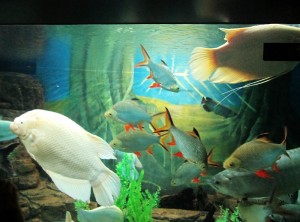 The fish swim around you in many tunnel things. Sometimes they do nothing.
The signs are in English, as well as Chinese.
The Chinese are well behaved, there are no Chinese trying to catch the fish or spitting in the pools.
I spent a couple of hours in here. It's easy to find. Right next to the Oriental Pearl Tower.
So…
Had some fusion food at Nanjing Road music arcade. Start the day.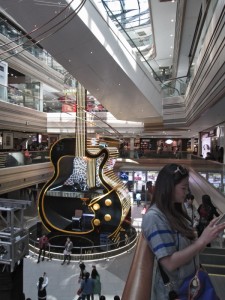 Having a little time on my hands , am doing  some of the more touristy things around Shanghai.
There are plenty of things to do. I've tried to stick to the things that are unique to Shanghai.
It's a national holiday day here. There are many Chinese wandering the streets.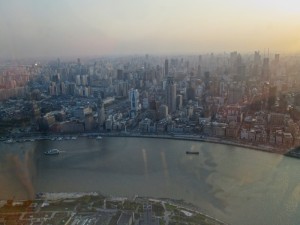 Yesterday I went on a trip to the Oriental Pearl.
It took 2 hours to queue up, although it seemed much shorter as I made some friends in the queue.
As you go up, the lift shows you the height which reaches 360 meters if you go to the top level.
When you get up there, there's a pretty impressive view of the city.
It also has a transparent viewing deck. You can stand on this and pose with the thousands of other Chinese.
This is the better deck to do the viewing, as you can get the full 360 view.
We also went in this little tunnel under the river.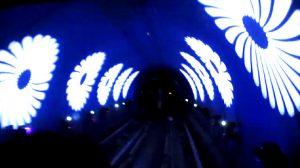 Have a look, see what you think.
Looks a bit crazy. And it was.
I'm going to be doing some more stuff tomorrow.