Place your bets – The AIIB, the stock market and China's Geo-politcal future
Given the Chinese penchant for gambling, (it's illegal apart from in Macau), punting one's investments into the only free gambling machine on the mainland seems like the natural thing to do.
China has its own new gambling machine. It's called the stock market.
For the past twelve months, the Shanghai Composite has risen by 100%, and from 3,000 to 4,000 points since February, mostly brought on by domestic demand.
China's New investors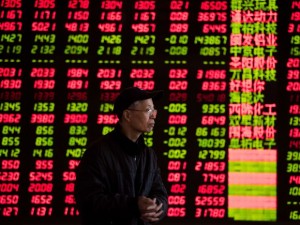 Bloomberg Business – "Gan's survey, which was conducted at the end of 2014 and covers some 4,000 households across the country, finds that the biggest new investors in China's equity markets have below a high school education and relatively low levels of asset ownership."
Small and medium size investors are getting into shares for the first time. And these new investors are not high flying whizz kids from the city, more likely, according to this research non-savvy, non-educated aunts and uncles jumping on for a free ride to high returns.
As the property market has become less attractive, with Xi Jinping's increased anti-corruption measures and oversupply in the market, who can blame them? …