Knock off gear – China – Knock off Diary
Knock off gear – China – Knock off Diary
OK. So those not been to China, will not know: the nation's idea of innovation is looking at other peoples ideas and copying them… Being from the Shanghai area, as you can imagine, it's more of a way of life…
Coming and looking around the markets and stalls, you'll think you've found a bounty of Western goods! With the same standards, and finish quality, same functionality etc.
Dream on
I've bought several items now in varying degrees of 'knock-off' ness.
For the Chinese, there is no line between 'knock-off' and genuine.
Knock-off is the genuine, so you got to be careful about what you do and where you spend your money…
I'm going to be keeping a kind of 'knock-off' diary. Browse at your leisure… (If you need anything, shoot me an email and I can sort u out!)
Here's a list of the current 'knock-off' goods, their failure level and the prices paid.
Fake or shoddy item: Chinese Backpack
Purchased: From a Science and Technology Market.
Price paid: 200 RMB
Status: Bit torn.
Satisfaction level: Thrown away. ?/10


This item was bought for a trip to Yellow Mountain in part replacement of Berghaus Bag, which is coming apart. Took it for a little trip in to the mountains.
Rips started to appear on the seams, one of the zips has bust. It makes tearing sounds when I pick it up.
Knock-off wise. I've given it to the people at the hostel. Cut my losses.
Fake or shoddy item: 2x Pair of 'Diesel Jeans'.
Purchased: From Science and Technology Museum Market.
Price paid: 400 RMB
Status: Jeans are too big and need altering. That's why I got the price so low.
Fake or shoddy item: North Face jacket
Purchased: Science and Technology Museum market
Status: Looking good.
Satisfaction level: Looks like a lovely jacket 8/10.
The girl in the shop wanted to be my girlfriend. She was good looking, but I lost her number. She threw in the t-shirt. Bueno!
Fake or shoddy item: Amei tablet
Purchased: Baoshan road market.
Status: Fucked. Doesn't even charge. Doorstop.
Satisfaction level: 0/10.
Typical of the tat you get at baoshan market. Worthless.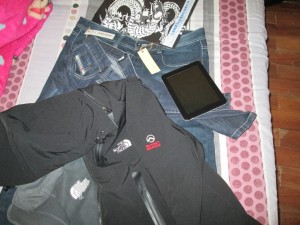 Fake or shoddy item: WatchTag Hauer – Carrera
Purchased: From a woman off Nanjing Lu.
Price paid: 200 RMB
Status: Doesn't tell the proper time.
Satisfaction level: Still looks good. 6/10
Fake or shoddy item: Victoranix Big Ben Laptop Bag
Purchased: Kunshan City Market
Price paid: 290 RMB
Status: Straps are coming unstitched.
Satisfaction level: Not great, you can get these a lot better for half the price. 2/10.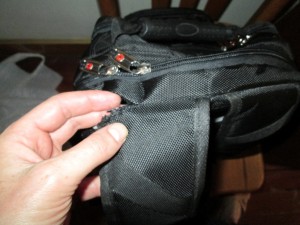 Fake or shoddy item: Bluejoy bluetooth headphones
Purchased: Hong Kong electronics fare
Price paid: 250 RMB
Status: DIW
Satisfaction level: Dead in the Water. (Joyless).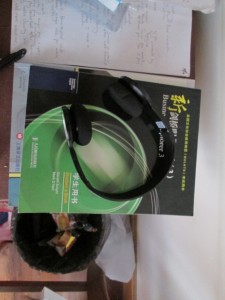 Fake or shoddy item: Rapoo Bluetooth headphones
Purchased: Kunshan Lianjiang river electronics
Price paid: 283 RMB
Status: Now working, .
Satisfaction level: When they do work, nice product. When they don't, a waste of money. They should work all the time, the electronics store is a legit business and Rapoo are a US firm that sells a lot of products in CHina. **8/10. Work ok.
Fake or shoddy item: Western Digital portable hard-drive (1tb)
Purchased: Baoshan Road electronics market, Shanghai
Price paid: 350 RMB
Status: Worked then stopped.
Satisfaction level: Lost all my photo's. 🙁 Got some satisfaction from the girl at the store who did a swop. Make sure you get a receipt off these people, even in a market, they should be able to provide you with one. **2/10 (maybe). Has stopped working, now trash.
Update**