Hong Kong visa run
Hong Kong visa run
Due to problems getting a job. I'm elongating my stay.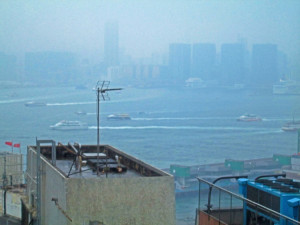 I've got a 30 day VISA. I intend to tour a few of the sights, maybe head down to the coast.
Went into Causeway bay last night and picked up a Lonely Planet Guide from Page One which is an English Bookshop in Hong Kong.
Luggage Storage
One of the biggest problems with taking a holiday in China is the level of luggage that I'm carrying round…
After a few days searching, I found the following companies that store luggage in Hong Kong.
GNL Storage – Competitive rates and store things by the month. http://www.gnlstorage.com
Hong Kong Storage – Larger company. After visiting their head office, they offered me a 'cabinet' for $498 http://www.hongkongstorage.com/
SC Storage – Contacted me and sent a quote. http://www.scstorage.com.hk/
The Storage co. – Located on Bonham Strand West, Sheung Wan. Offer cabinets for $550 per month. http://thestorage.com.hk/
If you wish to store luggage, you should contact these companies. Their rates are by the month.
Now I've done that, I'm free to go and find some more activities on the mainland.
Related articles