SMart blogs –
SMart blogs –
Due to it's international connections; Yalong Bay hosts some of the biggest names in the hospitality industry: Hilton, Marriott, Starwood to name a few.
They haven't found any difficulty in setting up the local infrastructure to receive the Miss World competition.
Despite being the most viewed annual televised event worldwide with even more viewers than Eurovision.
It is not available on UK terrestrial channels.
Here's a couple of pictures to remind you of the good old days.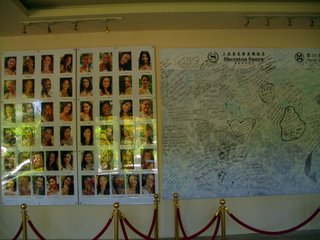 Miss World 2004

Miss World 2005