It's taken a while to get to this point….
Sailing from Napton to Claydon
After being stuck in Flecknoe for so long with the bad weather, things eventually improved and I managed to move the boat down from the Grand Union canal onto the Oxford canal via Napton Junction.
Once I'd issued my crew with badges, they set about their businesses…
Sailing took from 11am to 7pm, so about 8 hours in total including a little stop-off for lunch.
The weather was mostly fine. Some rain, some sun, sometimes both at the same time, which was better than the forecast, which had pictures of rain clouds?
Managed to take some pictures on the way down.
Here's a picture of my crew…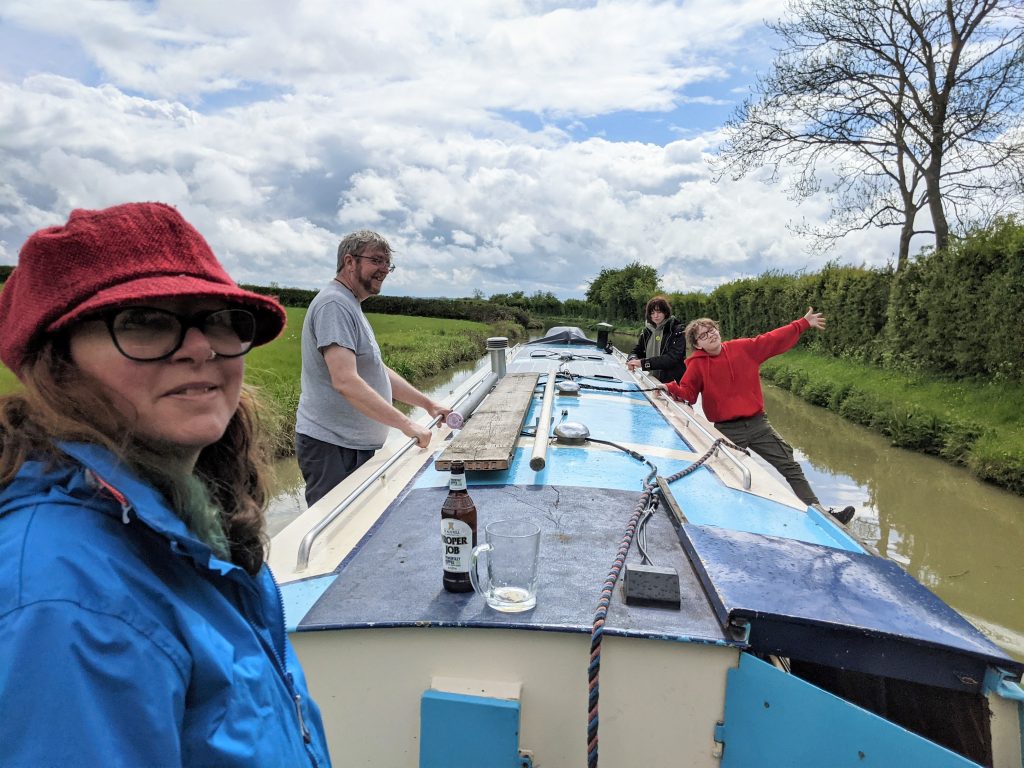 For those who haven't been introduced; Aurelia is Craig's daughter and Finn is Kerri's son. Kerri and Craig got married about 5 years ago, and fairly obviously, but in case you missed it, Kerri is my sister!
Lunch
We stopped for lunch in Fenny Compton and had a game of cards called Taco, Cat, Goat, Cheese, Pizza which basically involved everyone thumping each others hands on the table, or pretending to be gorilla, (thump chest), or narwhal's, (make triangle above head), thumping the table or whatever, (groundhog)…. then thumping each others hands.
I wasn't very good at pretending to be the animals, otherwise, I did pretty well considering it was the first time I had played! Kids loved it though, although Aurelia seemed to think she was a Narwhal whatever animal came up.
…