Russian Google and Reddit misdirects skewing Google Analytics
Russian hackers target Google and Reddit
With browser hacks sending thousands of Russian visitors to UK and US sites.
Take a look at this screen shot of my analytics dashboard for December
This is a display of the 'Location' statistics for December for this site provided from Google analytics.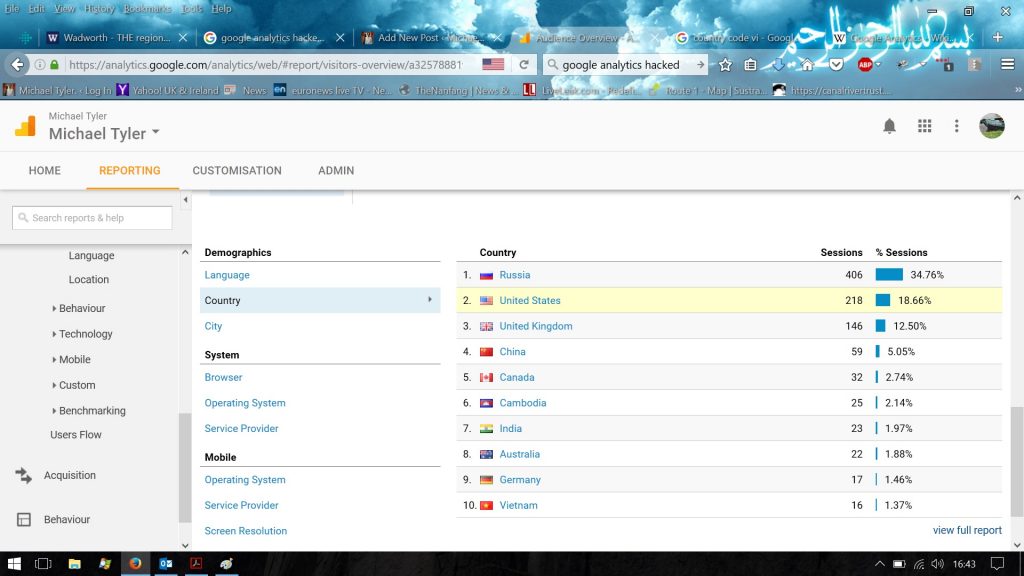 Analysis
Country codes
As you can see result number 2 is clearly a hack.
It reads – Secret.ɢoogle.com You are invited! Enter only with this ticket URL. Copy it. Vote for Trump!
This is not a country code. It appeared in November in the run-up to the elections. …