Trip to Yellow Mountain – eating out in Tangkou
Trip to Yellow Mountain – eating out in Tangkou
Found this tasty little morsel on the menu.
Just goes to show what you get to eat if you ask too many questions.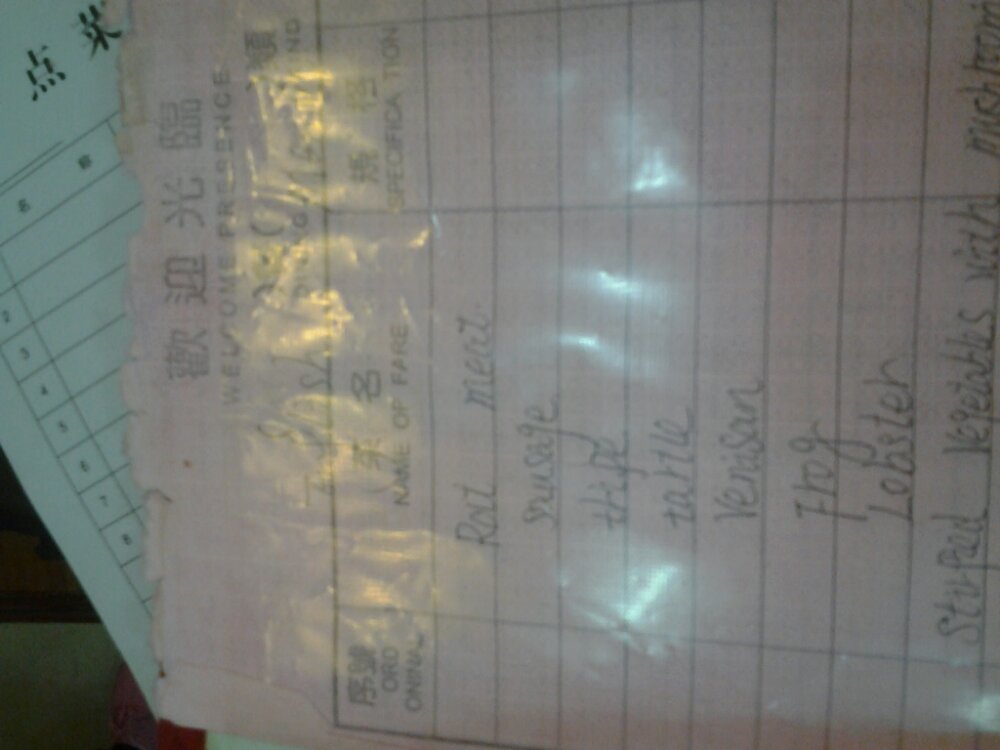 I won't be sampling this tonight.
However, when I was in Peru, I tried rodent.
That was enough to put me off for a lifetime.
**Update**
This meal never turned up.
I watched as people around me received their meals. After 30 minutes of sitting around, I left.
I guess it was just a bit of fun. Chinese power-trip.
Got a free can of Sprite and a free sit down.
*tip*
Don't take shit.