VOD: Russian USB Killer
VOD: Russian USB Killer
Got a friend that you don't like?
Buy them this for Christmas…
The USB Killer
Simply plug it in to any USB device, and hey presto! 220volts of Russian goodness will be making it's way to your hard-drive, like bad sperm to an egg…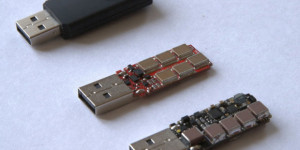 The device was created by a security researcher by the name of 'Dark Purple'.
You can find more details of it here.