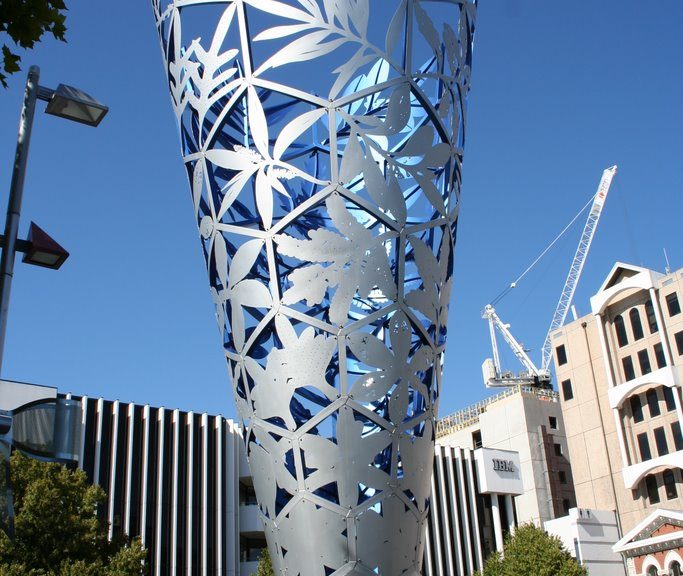 Walking tour of Canterbury
Walking tour of Canterbury
Ferrier Fountain, Kilmore Street

Christchurch Millenium Chalice

Spent today with a walking tour, taking in the various sites in the city of Christchurch, New Zealand.
Christchurch was a boggy land home to the first batch of settlers in New Zealand.
First settled by a small number of Maouris, then later on the English, there is evidence of English architecture everywhere. The early adminstrative buildings were built in a style with some raw materials originating locally and others being shipped in which gives the place a dignified air for it's relative size.
Victoria Square, Floral Clock