Welcome to Montenegro
Welcome to Montenegro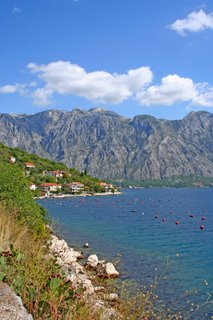 Kotor Bay – Serbia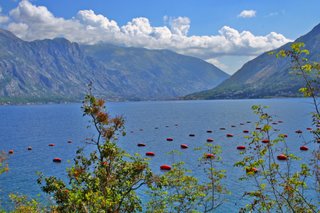 Kotor Bay – Serbia
KML: lat – 42.48435 lon – 18.72716
Finding accommodation in Montenegro is turning out to be difficult.
Kotor
Kotor had exactly 0 hotels. The tallest building in town was inhabited by a petrochemical company. I discovered after disembarking the S80 and boarding Kotor's tallest building.
It's funny when you're in a strange town, you can expect the tallest building to be a hotel. I think this is something we have inherited off the Americans. Makes perfect sense 'cept in this case it was a petrochemicals company.
Budva
After Kotor, took the coast road along to Budva. Budva is Montenegro's most touristic spot.
I'll embark on that after I've got some photo's of the town over the next couple of days.
Like Serbia, the women here are far better looking than UK standards.