Wotton Rivers -> Brimslade
Wotton Rivers -> Brimslade
Tiny place, based around Brimslade farm.
Mostly in the woods in the middle of no-where.
Apart from the trains that come past and toot their horns, it's all pretty quite.
Brimslade doesn't even have it's own road. That's how rural it is.
Broadband signal is good.
Brimslade
That's about it.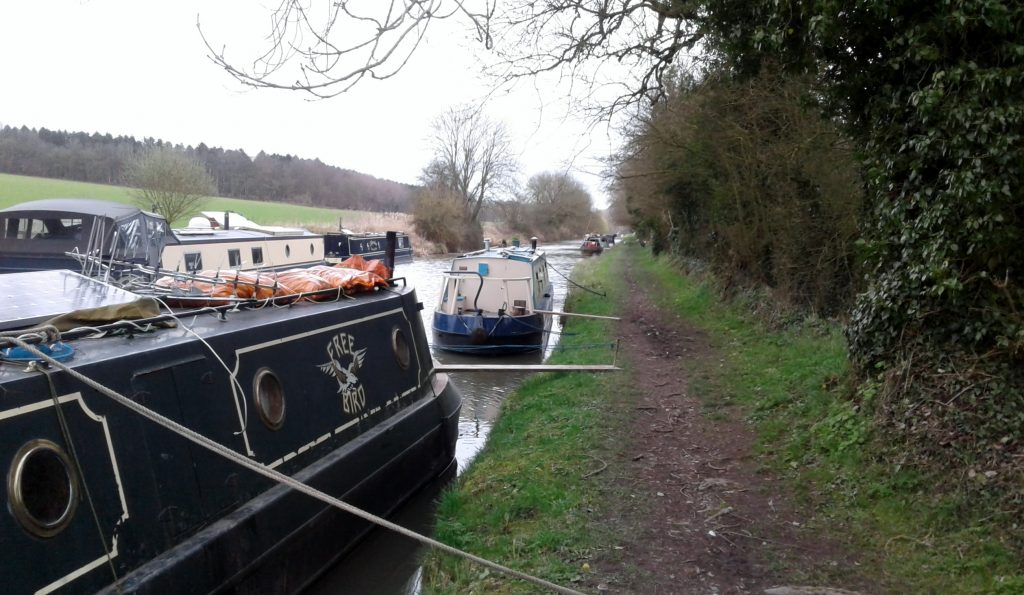 There's some private moorings on the left here as you can see. With some Dutch barges moored up.
It's not far here to the next stop. Burbage.
Technically the next neighbourhood.
Communications here are quite good. Burbage is on a main road, which has cut journey times to work down significantly.
The only other thing to recommend it are the amount of pheasants wondering around on the roads, which make good roadkill.