Aynho Wharf to Pig Place
Aynho Wharf to Pig Place
Spent 3 weeks at Aynho Wharf. Perhaps a week more than I should have, but it appears no-one is counting.
Anyhow, yesterday, I moved on.
New Job…. At Amazon….
Working in the warehouse that provides the parcels that make up the delivery routes I do for Amazon Flex.
It's a 5am start, then 8 hours handling parcels and shipments bound for the Midlands area.
Not a lot to it: Sort parcels when they arrive off lorries and log them on the system. Group the parcels into routes. Issue routes to the delivery drivers. That's basically what the day consists of.
The pay isn't bad, £14 per hour, plus there's a potential £3,000 bonus if you stick it out for long enough!
That consists of £1,500 after the first 6 weeks, then another after 12 weeks has passed. So you have to stay for 3 months!
Not sure I'm going to do that, but 6 weeks takes me beyond the Christmas period.
Fixed pumps
Both of my pumps broke.
That's a pump that brings cold water in, and a bilge pump that pumps dirty water out.
Both broke, or started causing problems as I was leaving London.
A life without pumps on a boat is a smelly dirty life.
No fresh water to wash and cook. No showering if you can't pump the water away afterwards….
For this reason, I needed to get them fixed pretty quick.
Pump #1 Shurflo Water Pump-12V
The shurflo goes at the front of the boat, next to the water tank.
When I changed the rubber supply pipe, which had filled up with some dark toxic gunk, which turns out was giving me stomach ache when I drank the water, it started causing problems.
I've no idea what set it off, but after taking it off several times, I decided it was time to call it quits and get a new one.
Pump#2 Impeller Pump
The impeller was located underneath the shower and drew the dirty water and gunk out the bath a expelled it from an elevated hole on the hull.
It was difficult to get to and work on and I had to be careful not to pull the piping so as not to compromise the silicon sealant that goes around the areas to which this pump was connected.
So that's about £250 in pumps over the course of last week.
Still, they should last and the boat feels a lot better without things whirring, leaking and smelling all over the place.
Took about 2 hours to fit each.
At the Pig Place
Which is the name of this stop due to it's location right outside the patronage of the campsite above named.
It's a five minute walk from the road, which I'm currently undecided whether I want to undertake every morning (when I don't have to).
Depending on my feelings over the coming days, I may stay, or I may just kick it in the head and move on up to another spot nearer to work where it's not necessary to walk so far in order to reach my vehicle.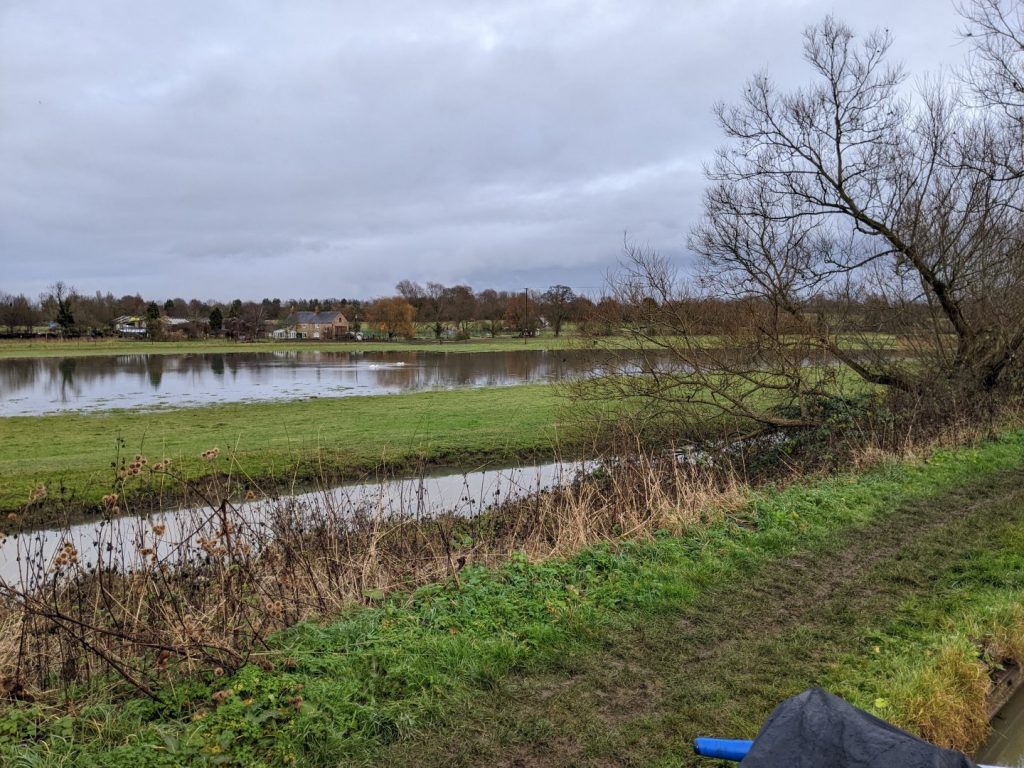 It's not too bad a spot.
Last night the trains woke me up.
I fucking hate trains and will do anything to get away from them.
One came past last night and it sounded like a Chinook landing. This was about 2.30 in the morning.
After I got back from work, I moved my boat a little bit further down and the noise has subsided.
I can neither see nor hear the blighters. Which is just the way I like it.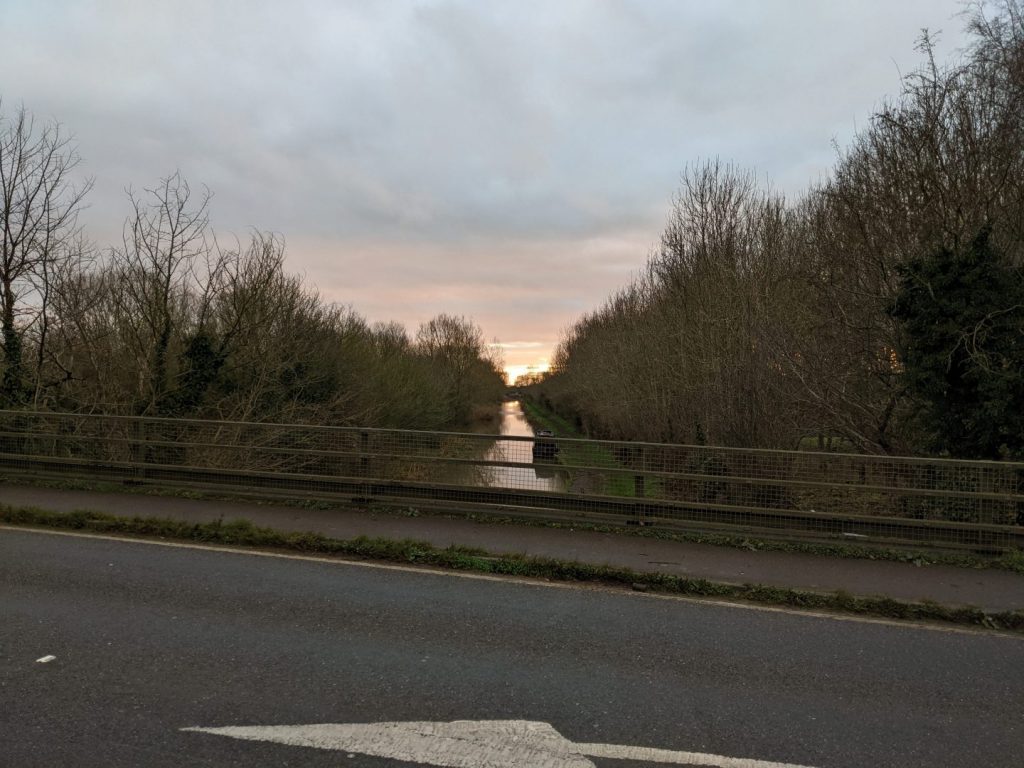 That's all for now folks.
And if we don't speak before, Merry Christmas!