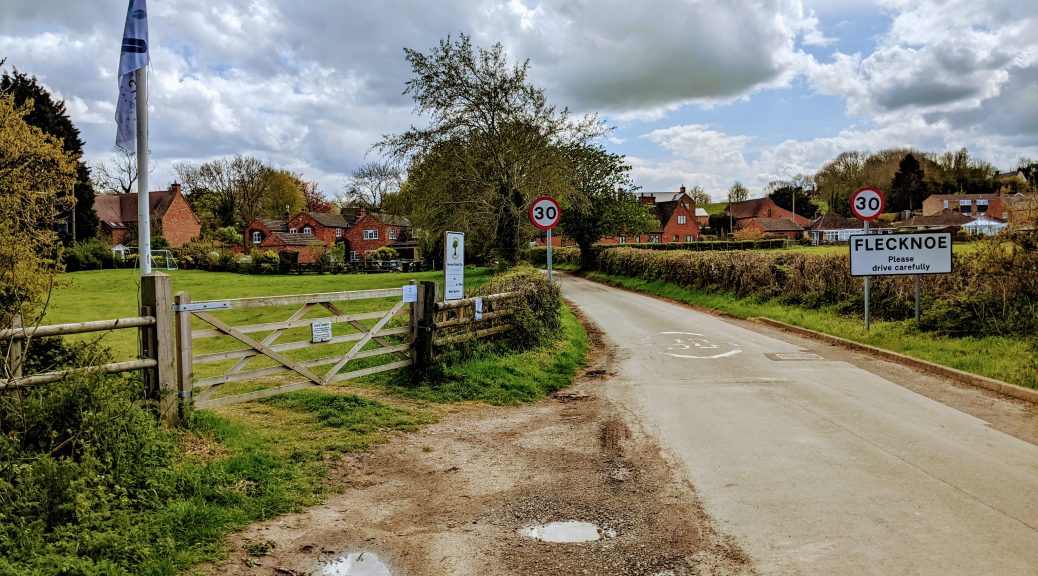 Bye bye Bosworth
Bye bye Bosworth
Hello rainy Flecknoe.
Yes my time ran out in Leicestershire. I've decided to re-locate down here to Flecknoe. On balance of things, I think that's the best thing to do.
As with the other jobs that have happened to me in the past, this one went pretty much the same way. Still, not to worry. We have to learn from the experience and move on.
I left Sodexo on good terms, (with most people).
Leicestershire
I did enjoy my time here, and I think in many ways the job working at the test center did me a lot of good.
Before that, I didn't really realise how depressed and low I had become. My time there made me aware of this, and a couple of other things which it would've been impossible to see on my own.
Still, things started to go strange on a social level with certain people and the job itself changed and became a lot more boring.
Bosworth was perhaps my favorite place. The people there were the friendliest I've met anywhere on the canal network. Or even anywhere in the UK. Full stop.
All good things must come to an end.
Here's some pictures from my final days up that way.
Bosworth market in operation on a Wednesday afternoon. Artisan affair with posh food items and a bit of fruit and veg, pies, cakes a butcher and all the rest of the things you might expect to find at a small marketplace.
Took a cycle ride up past the end of the navigable Ashby canal at Snarestone even though it was closed.
I managed to climb over and the footpath was actually opened to people coming from the opposite direction.
Without the water, I was surprised how deep it was.
Saw Sir John Moore's C of E secondary school as I was out cycling in the wilds of Leicestershire.
Couldn't help but take a picture.

View of the Ashby from the main road into Bosworth, Wellsborough road.
Boat repairs
During the winter, Bonnie developed some interesting habits including: rattling, shaking, smoking (haha) and oiling in her cooling water. All connected.
Some of these could have developed to become quite serious. Especially the oil in the coolant.
For this reason, and I find myself at a bit of a lose end, I took it as a prompt to take the boat in. Get someone who knows something about BMC engines to have a look at it. See if they can identify what any of the problems may be.
Sailing to Calcutt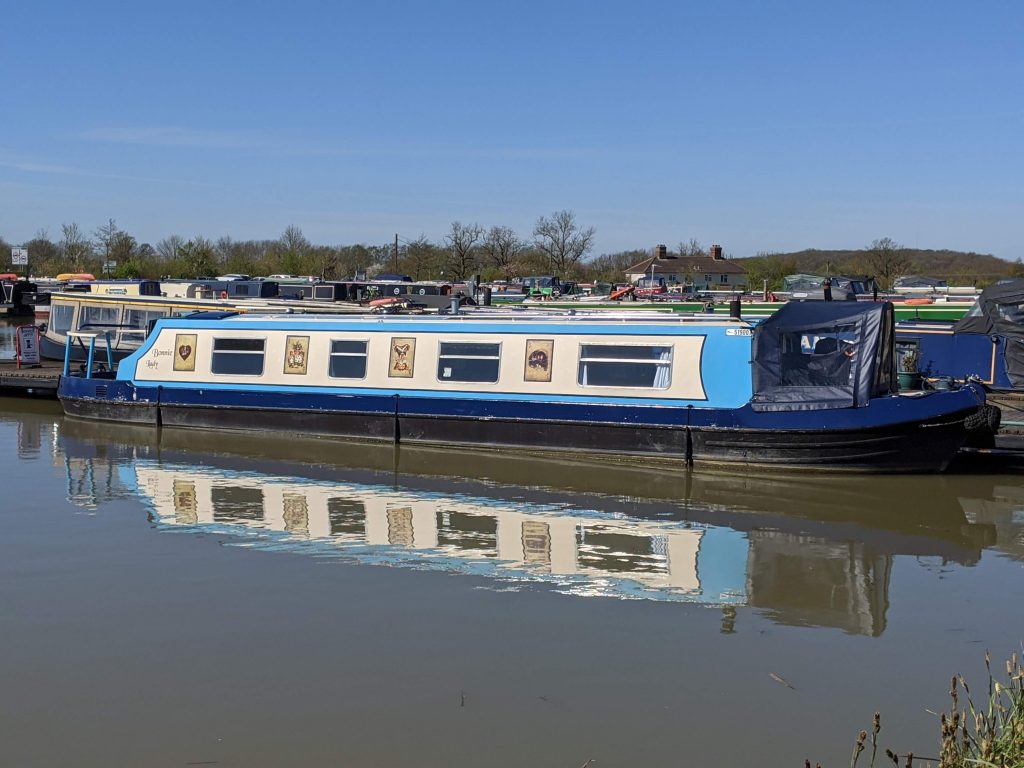 Is maybe 40 miles or so from Bosworth. I took one stop-off at Wykin to get some shopping and do some work at Amazon. It only takes 2/3 days to get down there, so I used a lot of this time to clean the boat up ready.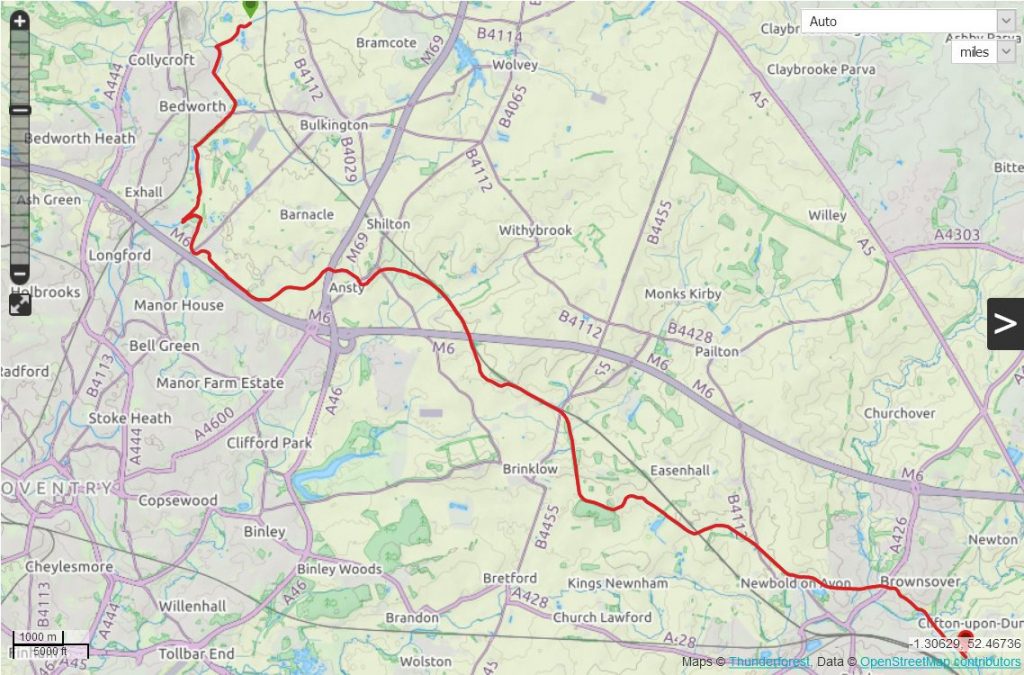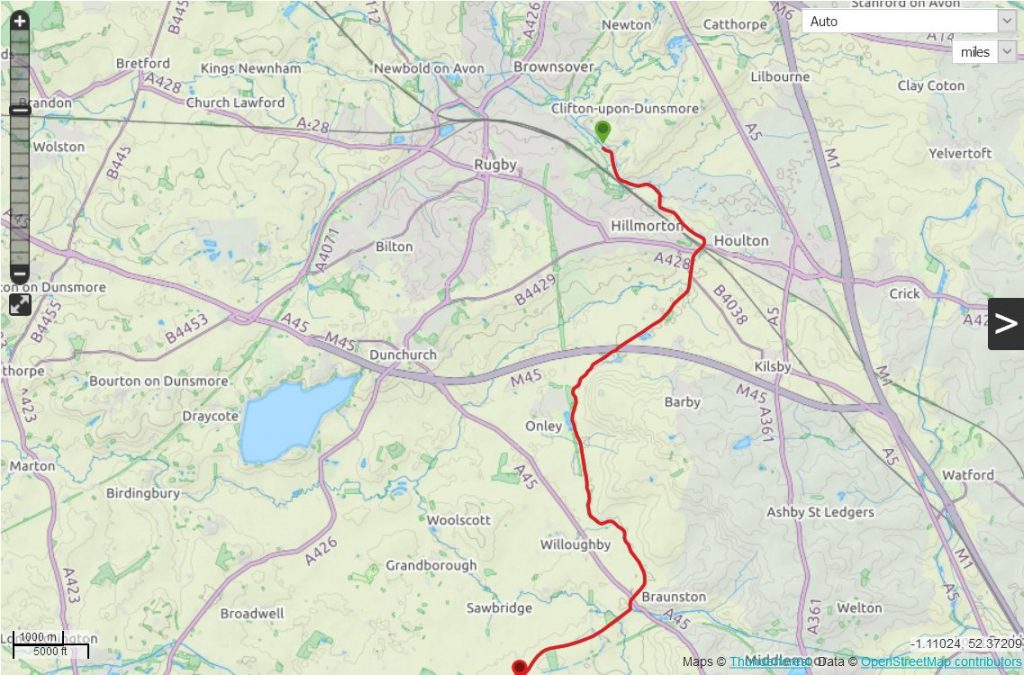 Here's what the trip looked like. A little longer. It took a while to get Viewranger to start working at the beginning of the trip and I didn't record the trip from Flecknoe to Calcutt. Right at the end.
There was only 3 locks for the whole journey.
Plain sailing…
Spent most of the journey boozing and getting a suntan. In true boater style.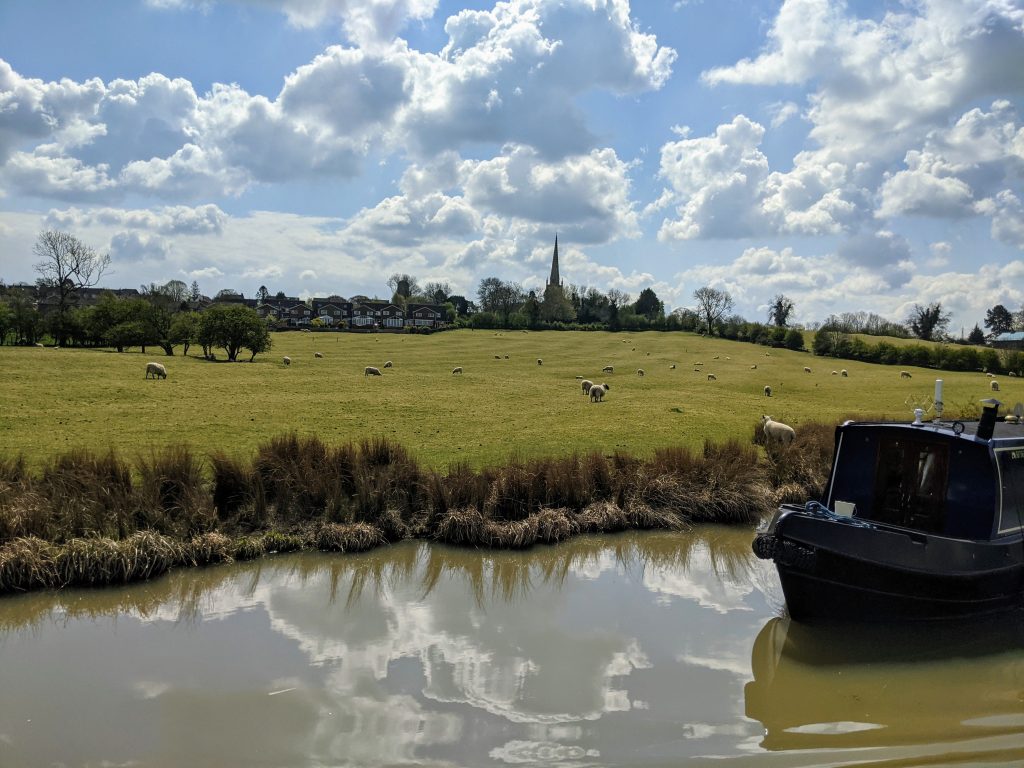 In the marina at Calcutt boats
Not a great fan of marinas but this one's fairly relaxed. It's not run by any of the corporate entities and that kind of rubs off on the general vibe of the place, plus the fact it's in the middle of nowhere meaning it's not too bad.
Staff bother you less about the general mundane shit that the corporates never fail to get onto you about.
They are experts on the BMC which is an old UK brand of engine. Used to be know as British Leyland, and owned by the government. A long time ago.
I arrived on bank holiday and there were no engineers available. I took the opportunity to clean the water tank out, do some washing and get a haircut.
Problems solved
I've now left the marina. Turned out the only problem with the boat was 4 of the engine mounting bolts having come off (rattling, shaking), one of the engine heater plugs having given up (smoking). As far as the oil in the coolant goes, that remains a mystery. One of the engineers seemed to think it could have come from anywhere. It may have been trapped for years in the cooling system; cropping up like the Scarlet Pimpernel every now and then, then disappearing again.
Suffice to say, as soon as I started taking the boat any distance with the engine started it disappeared. And when I took it to the marina it wasn't there. Now I'm back out of the marina, it's re-appeared again. Fucking typical.
Onward
Now my boat is fixed, next it's onward into the wilds of Oxfordshire, which in canal terms IS fairly wild.
I'm waiting for my crew to arrive on Saturday. Until then, I'm going to rest up in the rains of Flecknoe.