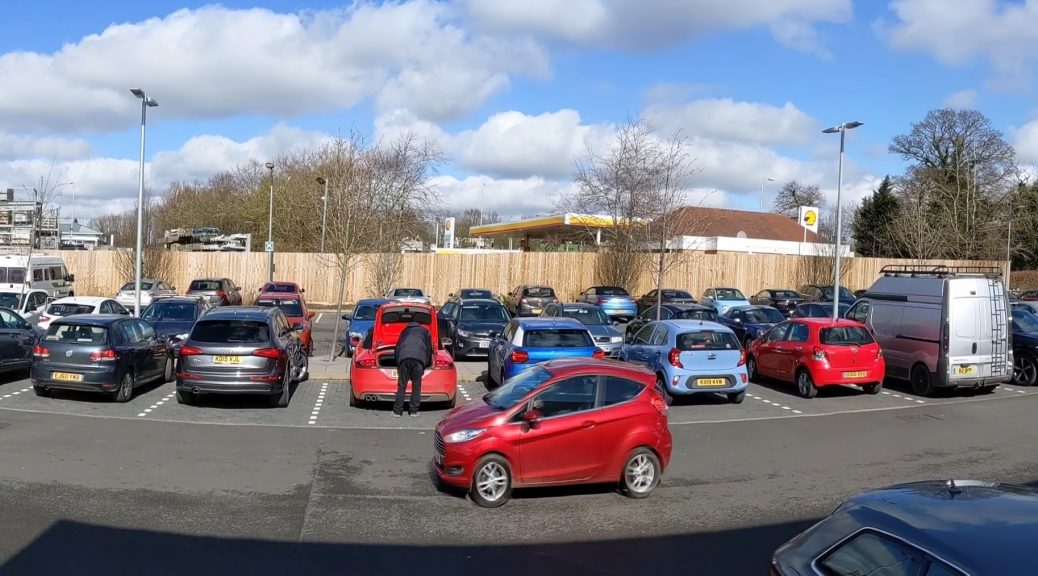 Aldi panic buying because of deaded lurgy!
OMG! Aldi's carpark is full. WTF is going on!!!!
I managed to get a space only after going into the over-spill carpark, a place rarely ventured.
Today, it was full!
All the toilet roll had gone!
All the handwash had gone, (I got washing up liquid)!
All the pasta had gone.
All the tins of beans had been depleted, and my favorite biscuits had been greedily stockpiled, and not by me! No doubt I'll see them on eBay in the next couple of days.
I've never seen it so busy. I usually go on Monday to avoid the crowds. Today it was chaos.
Here's a picture of the car-park.
…