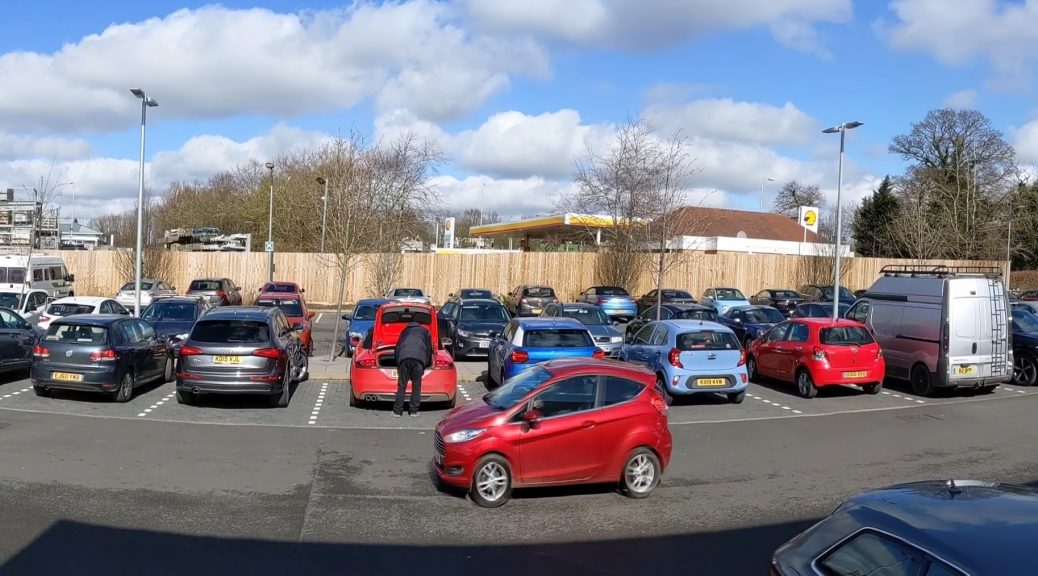 Aldi panic buying because of deaded lurgy!
Aldi panic buying because of deaded lurgy!
OMG! Aldi's carpark is full. WTF is going on!!!!
I managed to get a space only after going into the over-spill carpark, a place rarely ventured.
Today, it was full!
All the toilet roll had gone!
All the handwash had gone, (I got washing up liquid)!
All the pasta had gone.
All the tins of beans had been depleted, and my favorite biscuits had been greedily stockpiled, and not by me! No doubt I'll see them on eBay in the next couple of days.
I've never seen it so busy. I usually go on Monday to avoid the crowds. Today it was chaos.
Here's a picture of the car-park.
Usually it's only ever full to the mark.
John Tenniel
Did the original paintings for Bonnie Lady.
There's more of John Tenniels pictures for Alice in Wonderland here.
As they were done well over 60 years ago, they've moved out of copyright.
I've spent the last few spare days prepping and painting around the stickers. They sit a lot more comfortably with the colours and patterns on the side of the boat now.
Here they are.
I picked the Knaves, the Queen (with baby), the Cheshire Cat and Alice herself as the Bonnie Lady.
I've got to do the other side and then I can buy the lettering for the boat name 'Bonnie Lady'.
I've got about 2,000 odd fonts from when I used to be a web-designer. I'm waiting until the rest of the boat is completed, and I can add them last.