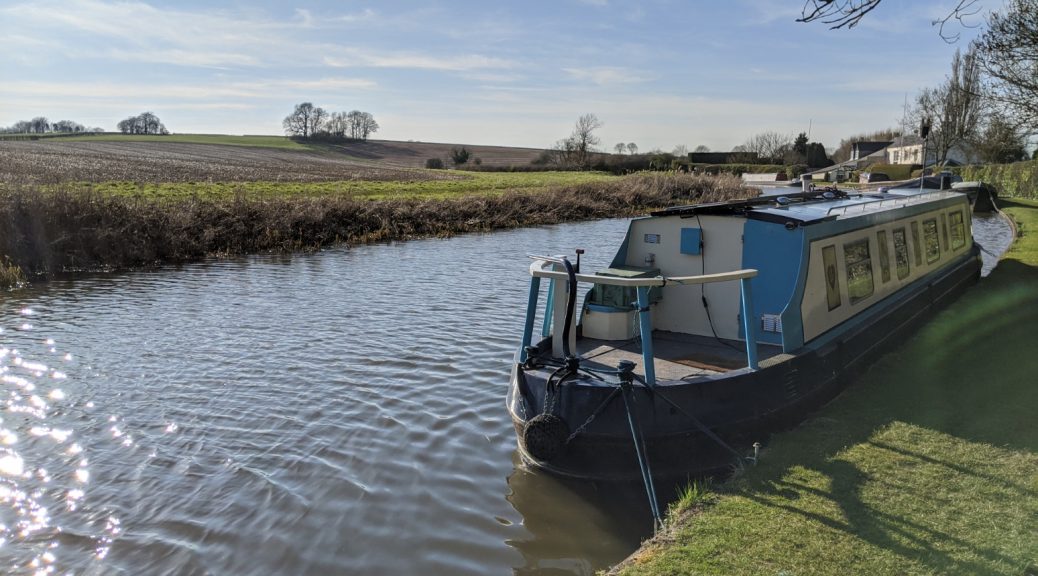 Covid on the Cut – part 1.
Covid on the Cut – part 1.
Time for the next edition of my bi-weekly journal.
Effects of Covid virus
No more work: Yep, work is cancelled. Walking around different parts of the East Midlands knocking on doors…. bit of a no-no.
Panic buying: Lot's of products have sold out in the stores. Both big and small stores. At different times, I've not been able to buy; milk, biscuits, nan-bread, toilet roll, hand wash, porridge oats. Porridge oats are like gold dust.
My plans have all been cancelled. I was planning on moving the boat to a new area, which would require the help of a crew, (to make it less boring, easier and fun). As a direct result of the virus, many of my crew members I can't expect to attend.
Apart from that. Life is continuing pretty normally.
On my last day of work. I met about 2 ppl who claimed to be self-isolating out of about 100 addresses. Around the 2% mark.
They've been very slow to roll-out the tests in the UK. I heard on the radio today, tests take 48 hours to come back from the lab.
Slow to act
In China, they had those hand-held scanners and the HAZMAT suit clad medics trying to analyse the spread of the virus. It the UK we have nothing, at least that doesn't involve a laboratory.
Perhaps if Donald Trump had been less belligerent toward the Chinese, they would be more willing to share their expertise and knowledge in reducing their domestic cases to 0.
Those days are gone I guess.
Western governments seem to be doing their own thing. Mostly due to the relative sizes of the health sectors and the power of the governments in motivating policy decisions.
Breaking the rules
Apparently, the Parisians were still frolicking on the banks of the Seine, and the Italians deliberating over the wordings of terms like 'exercise' and 'essential' when the public place bans were brought in in those countries.
Today, on the first day of the spring equinox, marking the first day of spring, UK residents were packing out the UK parks and markets, and taking trips to the Scottish Highlands with campers full of supermarket horded goods to self isolate.
The Yellow Jackets of France are still holding their demonstrations on the streets of the capital.
All in all, it seems like a much more unruly mob to control than in China, where a) the government wields real power b) people are genuinely scared of those powers.
In the UK, they're even talking about mounting a legal case against the government for late action against the virus.
I don't think you'd see that happening in China.
Life on the cut
Continues unchanged.
I notice an abundance of walkers….
Maybe it's the weather, which has been sunny today. There were lots of walkers out on the cut, and throughout Northampton, which I had a little drive around this sunny Sunday day.
They were even out on the roads walking around. Being country lanes, they had no pavements to walk on and were apt to be in the path of my oncoming vehicle.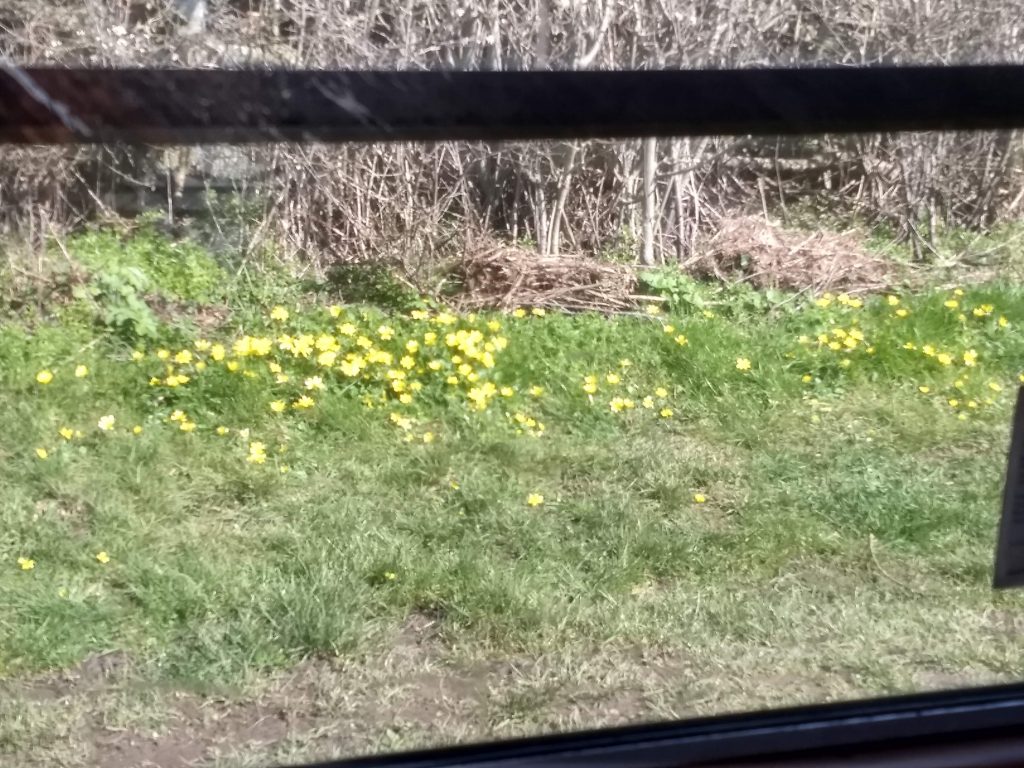 I guess these would have been people that would normally been sat at home, or shopping, more likely. These options have lost their luster over the last week.
Now they're here and there, strolling around.
Non stop from Gayton Fields to Nether Heyford
I've now been in Gayton Fields for 2 weeks. It's time to move.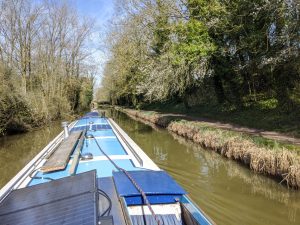 After visiting Aldi for an early shopping trip, I start the boat load the fridge make a cup of tea and set off into the spring sun shine.
There's a definite reduction in the level of boat traffic on the canal. The hire boats have dried up, and it's just us liveaboards from what I can make out.
There are a couple of stops in the 4 miles in-between, but I don't like them.
The mooring close to Bugbrooke is on reclaimed bank, or next to the railway.
For that, and other reasons, I prefer Nether Heyford.
The trip is about 1 hour or so. Maybe a bit more.
Ain't CCing great
I like this moving every two weeks. I notice that I'm liking the idea of my new home. Moving away to somewhere fresh. Having a slightly varied experience of daily life.
It's like one long holiday. For real now I don't have to go to work.
I'm going to have to take up fishing.
This is my only option to while away a couple of hours of the day without glaring at some kind of screen.
I do enough of that already.
Here's a parting shot to keep the true brits amongst you happy.
This is special soft stuff.
No doubt my bum will be celebrating in the next few weeks when I start using it.
On that note, I'm going to let you avid readers get on with your daily business.
May it be as action packed as mine.
Until my next bulletin.