Shocking new study shows 75% drop in fish population in past 40 years
Some eye watering figures here about the state of the planet's most valuable ecosystem.
---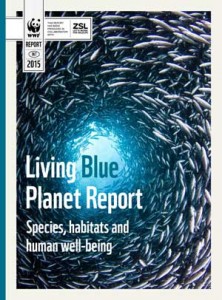 Climate change and human interference has taken its devastating toll on ocean life as 49% of marine populations have been wiped out in the past 42 years, according to a new report. The World Wildlife Fund (WWF) and Zoological Society of London study revealed that as global warming worsens and "over-exploiting fisheries" continues, the situation will only be exacerbated.
Additionally, the rate at which populations are diminishing is 10% worse than conservationists had predicted and is regarded as a "catastrophe". Dr Louise Heaps, chief adviser on marine policy at WWF-UK, said: "As well as being a source of extraordinary natural beauty and wonder, healthy seas are the bedrock of a functioning global economy. By over-exploiting fisheries, degrading coastal habitats and not addressing global warming, we are sowing the seeds of ecological and economic catastrophe."
…