Day 25 – Morecambe to Rufford – 1,000th post eva!
Day 25 – Morecambe to Rufford – 1,000th post eva!
******#1,00o post!******
"Piece of cake…" as my host said to me this morning. Turned out to be true. And thanks to Trevelyan House for the breakfast, and the service, all very good.
Didn't do much around Morecambe.
When I was thinking walking around town, "what is it that Morecambe really needs", and the answer is a timewarp machine. The good times have passed. It's as simple as that.
People still pose beside the statue of Eric Morecambe on the seafront, but when that is gone. What have they got?
Trevelyan Guest House
Got woken up by the fire alarm at 11pm. Thought about going down the pub….
It went off. Being a Tuesday, most people would have called it a night anyhow, so I went back to sleep.
Hauled ass at around 8am, which is the time they start breakfast, which turned out to be a high quality affair for the £33 all in that I paid for the accommodation, breakfast, et al.
Seems that Morecambe itself was the only downfall of the stay.
Thanks to Alan and Elain for my stay, it was very nice.
Through Lancaster
I didn't take in the sights.
It seems to have a bit of industry and commerce going on, noticeable even going through the outskirts.
Skipped through to the Lanky, which I took down to the A6 which took me into Preston.
Basically a short hop to Rufford, and back on 'the Lady'. 🙂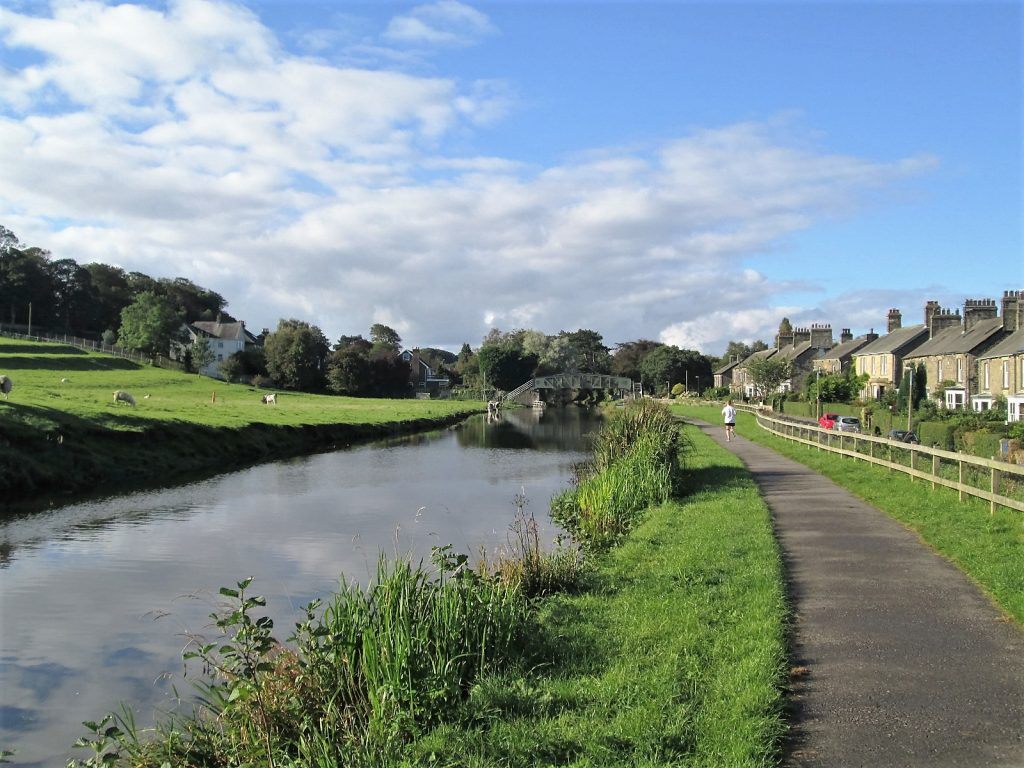 Map – Day 25