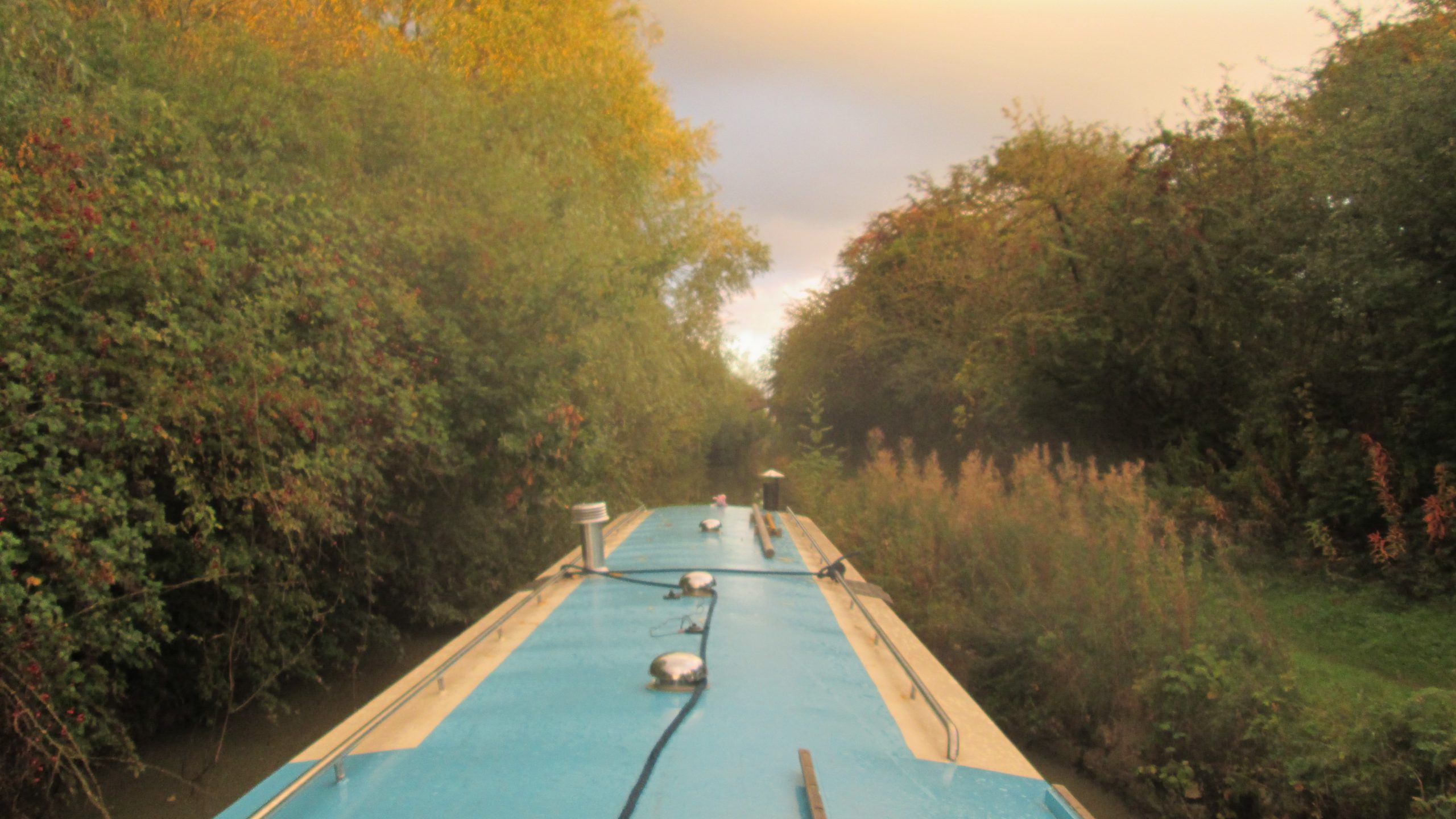 Day 38 – Flecknoe to Claydon
Day 38 – Flecknoe to Claydon
So here I am at the second large flight of locks on the Oxford/Coventry canal.
It's a place called Claydon, where the TV reception ain't so good and there's lots of sheep around.
There was a dead sheep in the canal. I was behind this novice boater swerving around and I looked down and saw a dead sheep floating in the canal!
Crazy.
There were sheep escaped at Napton.
I guess they have a roving sheep problem in these area. I know it's a wool production area.
Very pretty
The countryside around here is very pretty.
I take my camera out a number of times, but the shots with a compact don't do it justice.
Still, it gives you some idea.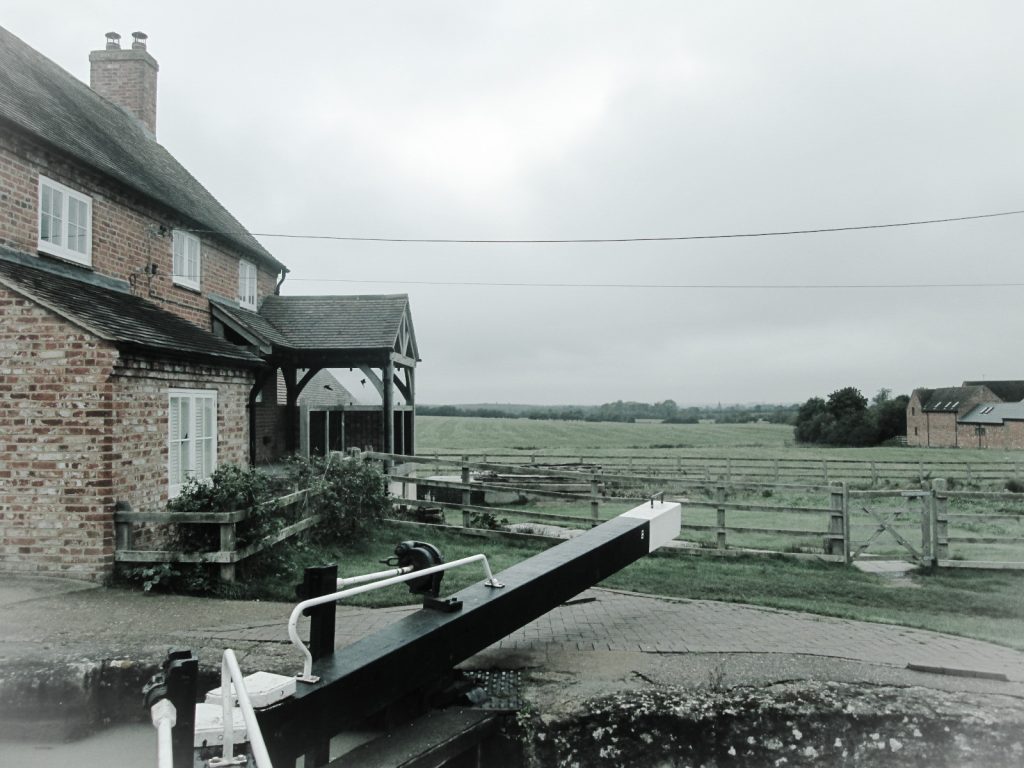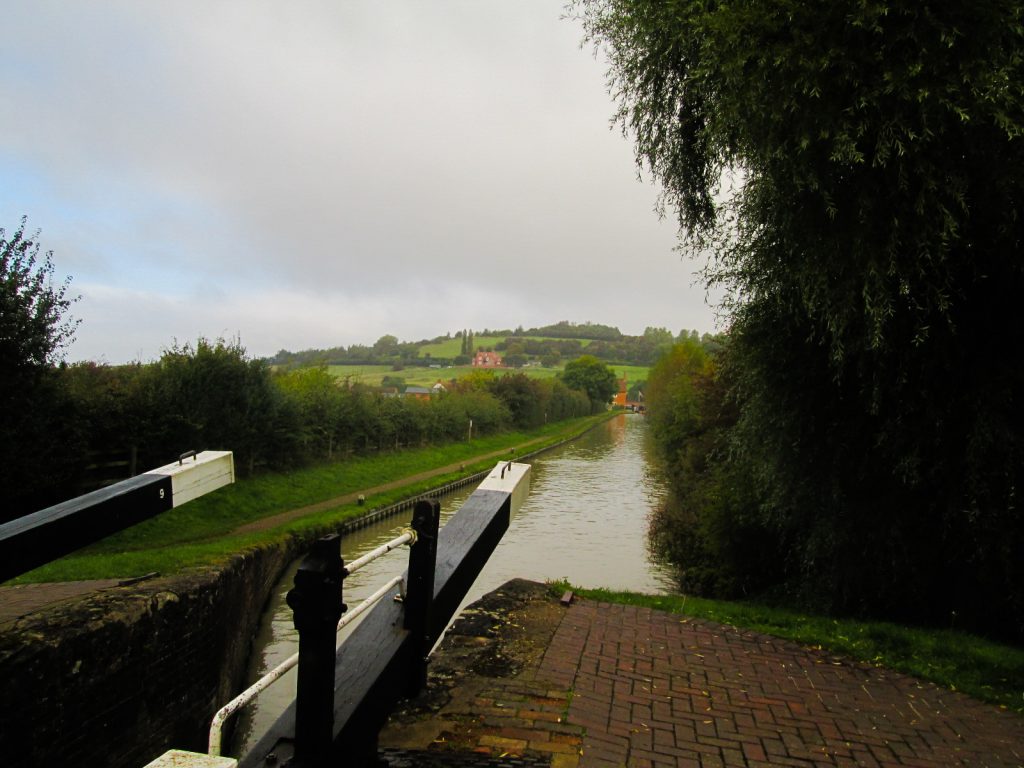 Napton locks is series of 9 or so locks to the backdrop of the village of Napton-on-the-hill.
As I chat to the CRT volunteer, of which there is only one, she tells me 15 boats have come past today. I think this is a lie, as she also told me it takes about 1 hour to get through the locks when it took about 2.5.
Still, at 10am. 5 Boats have already come past me either way, it's still not 15.
I tell her I also feel it's going to be a busy day.
Clearing Napton locks
It takes me from 12pm to 2.30pm to clear the locks.
A couple of things slow me down.
I dropped a windlass in the canal. I flicked the rope of the roof, which caught under the handle of the windlass, and flipped it off at the same time.
It plopped into the canal.
Got the marina salvage magnet out to see if I could fish it out.
It was right by the lock, and after a few tries of dragging the magnet through the water with the attached rope, I didn't feel like hanging around, and left it.
Canal 1 – Windlasses 0.
Next thing that slowed me down.
Someone had tampered with the last lock in the series and it was leaking water into the lower pound making the top pound very shallow.
I was approached by man to this effect, I said to contact the CRT, they would send someone to fix it.
He became mildly abusive when I told him I didn't want to mess with the CRT assets, "just another boater, leave it to someone else".
But it is someone else's job. CRT staff get paid and it's a full-time job. At the end of the day, if I'd have got caught re-filling a pound without letting CRT know, I'd have got in trouble.
I don't have the authority to do that.
There was no explaining that to this local. After his little outburst, I had no option but to leave it.
When the CRT arrived, after about 10 minutes, I explained to their operative the situation, and carried on my journey.
So. Round about 2.5 hours all in.
Napton to Fenny Compton
Rolling Oxfordshire countryside and deserted towpaths.
The canal seems pretty devoid of life, either ducks, foul or fish.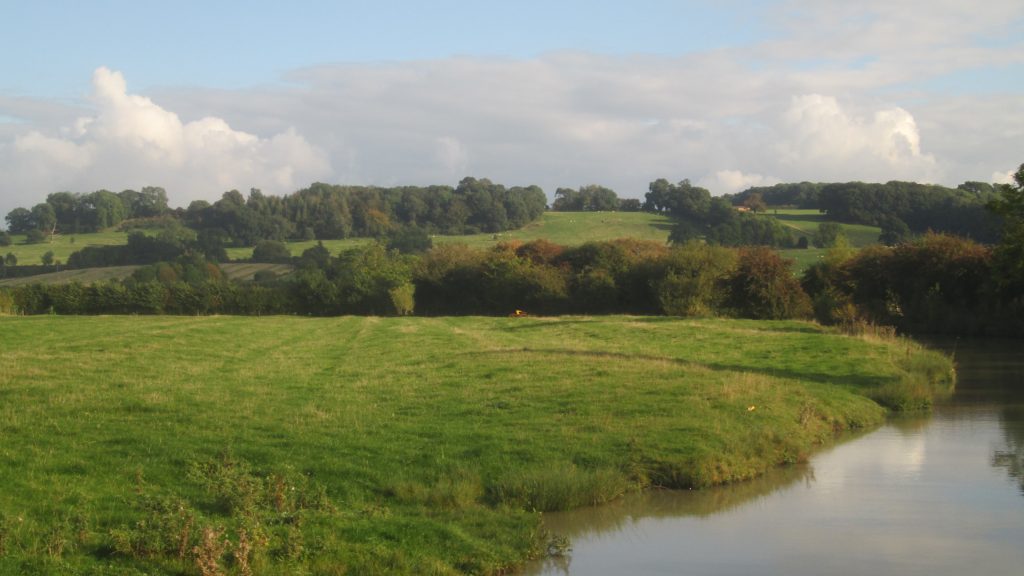 Fenny Compton is small town and moorings, and approaching I get stuck behind some novice hire boaters.
The man, with his partner issuing navigation instructions, are weaving around, almost hitting a bridge and another boater until they come to moor up in Fenny Compton.
The lady jumps out, at ties the front up, but the guy has no idea how to bring the stern in, and it end up drifting out across the canal.
Another boater, walking down the bank, frowns, looks perplexed, realises they are novices, then starts giving them some gentle instruction.
I ask the guy to turn his tiller, and put on the power which he does, to a certain extent, but by this time I'm my boat is drifting into moorers.
The idea of turning the tiller is that it thrusts it into the bank.
All you do is turn the tiller, turn the volume up, and the stern will come round.
It's something they should be teaching you at the hirers TBH. How they managed to take the boat out without a lesson, I don't know.
At canal cruising, they spend a couple of hours with noob boaters, showing them round, giving them lessons and letting them get familiar with things.
Pretty unusual.
Only day-hire I've ever seen let you loose with no tuition at all.
After coming through the Fenny Compton tunnel. A period of canal with no towpath, I continue a piece into the twilight and evening, only stopping when I reach the temporary mooring rings of Claydon locks.
Day 37 – Map
Day 37 – Timelapse