Day 37 – Ansty to Flecknoe
Day 37 – Ansty to Flecknoe
Beautiful day of sailing.
Moved on from the Coventry, on the Oxford.
Started my trip in earnest this morning, after having visited the Aldi in Coventry, not far from Ansty, where I was staying.
Was only a quick trip over the M6 on my bike.
Took me about 40minutes as I went the wrong way initially. Didn't sleep very well, was listening to the US presidential debate.
Here's a morning shot of Bonnie.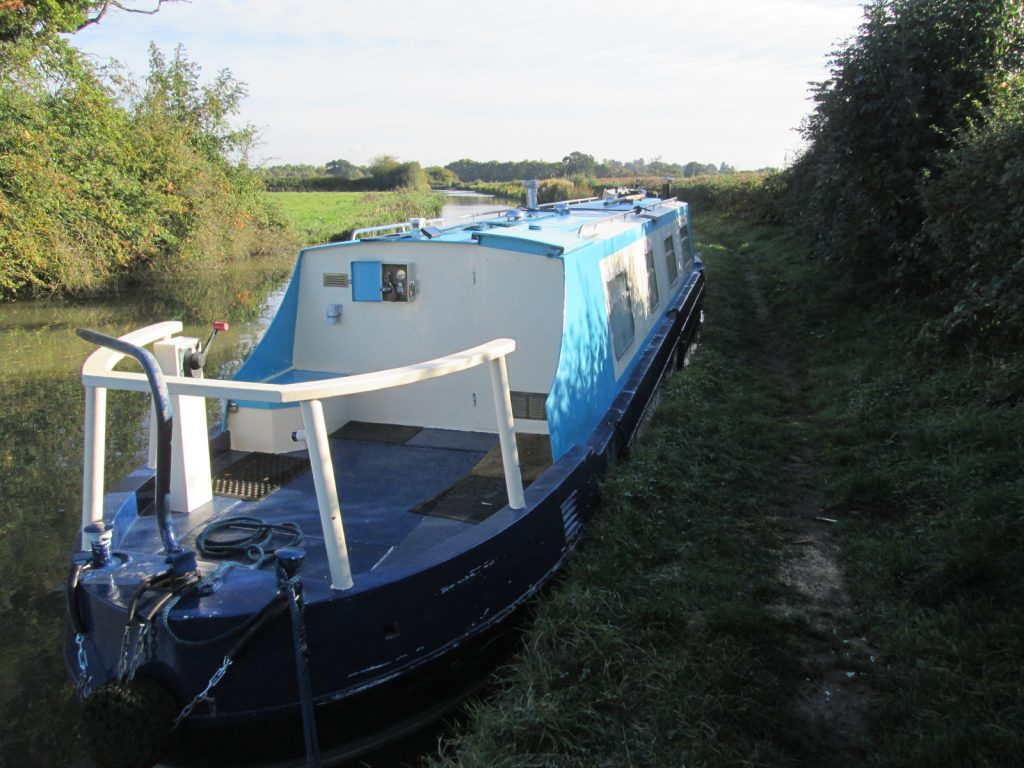 Admire her sleek lines.
The Oxford canal
Is vaguely similar to the Bridgewater.
Wide, deep, long.
The countryside it runs through is more varied.
A lot of it has short 'arms' running of to once industrial sites, long since closed, that provided commerce to the burgeoning canal.
A lot of these 'arms' have been turned into marinas, or hire centres now.
Mostly the canal runs through on a rural track.
It seems a lot more secluded than any of the other canals I've been on before, even the Shroppy or the Leeds and Liverpool.
In some places the towpath has slipped into the canal.
There is a walk called the 'Oxford Canal Walk' signposted along the canal from Brinklow.
There are some very long and boring straights, which means I can get the throttle down, get the day to pass quicker.
Speeding on a narrowboat
I've used the GPS.
I know know, using a number of tools, that it's impossible to do 5mph on the canal.
Even on the Bridgewater, in the deepest places with re-enforced banks and piling you can manage a consistent 5.
On normal canals, under normal conditions, it's just not possible. Your bow-wave is huge, causing damage to the banks.
The boat handles badly in shallow water or water where the turbulence of the propeller  isn't dissipated properly; it simply reflects back on the hull of the moving boat, making it unstable.
On the Oxford canal, I reckon my speed would be the upper 4's.
Here's a couple of pictures of the Oxford Canal.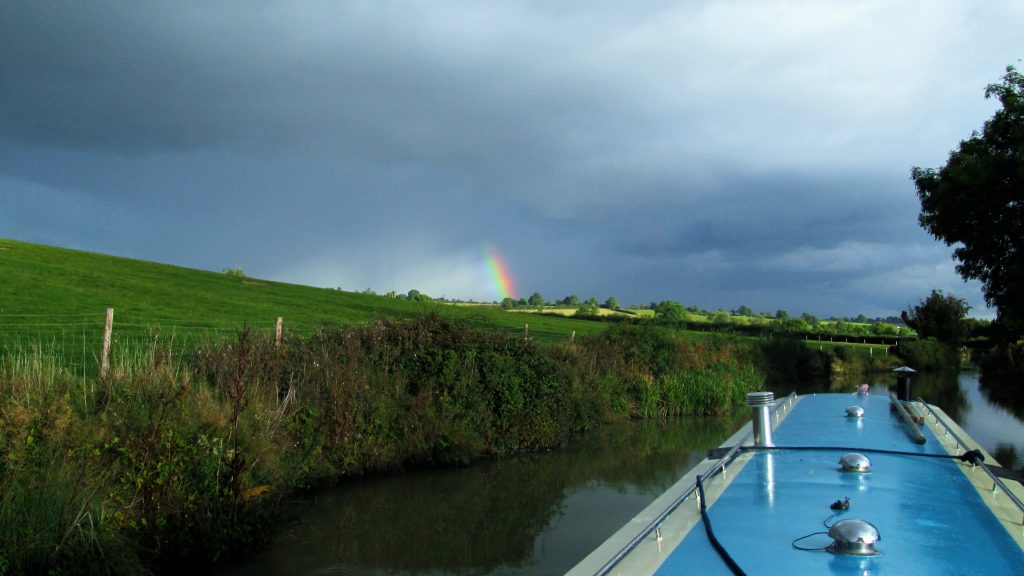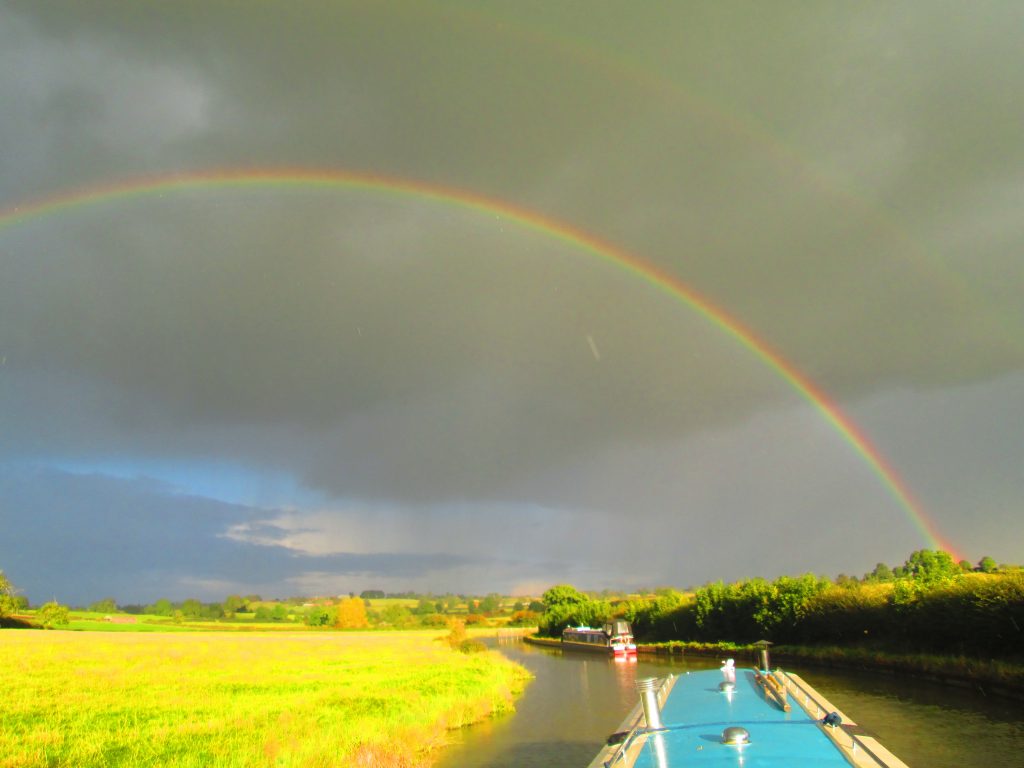 Hillmorton locks
A pleasure to got through.
Double sets, two boats coming down.
All locks set.
Locking bliss.
This one with it's large window looks like a school building.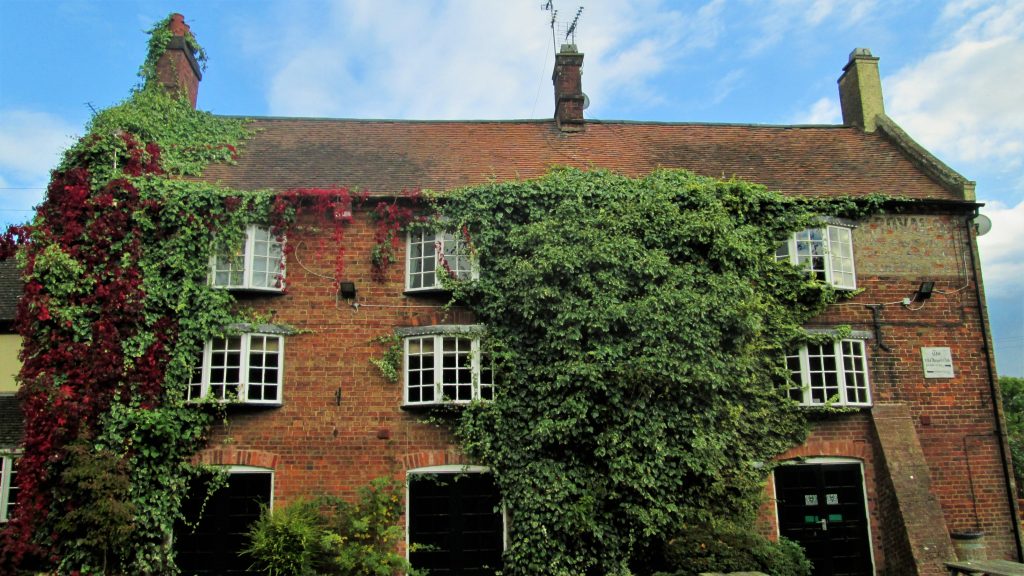 Braunston in the rain
I reach Braunston, the confluence of the Grand Union and the Oxford in the rain, and my navigation guides are inside, out of the rain.
Unfortunately, I take a wrong turning ending up at the bottom lock of the Grand Union.
In the rain, I turn around and head back to the junction.
Flecknoe
I head on down, stopping just after 6 close to a very small hamlet called Flecknoe.
It has piling, mooring is easy, it's not windy and the views are good.
Here's two views of the Oxford.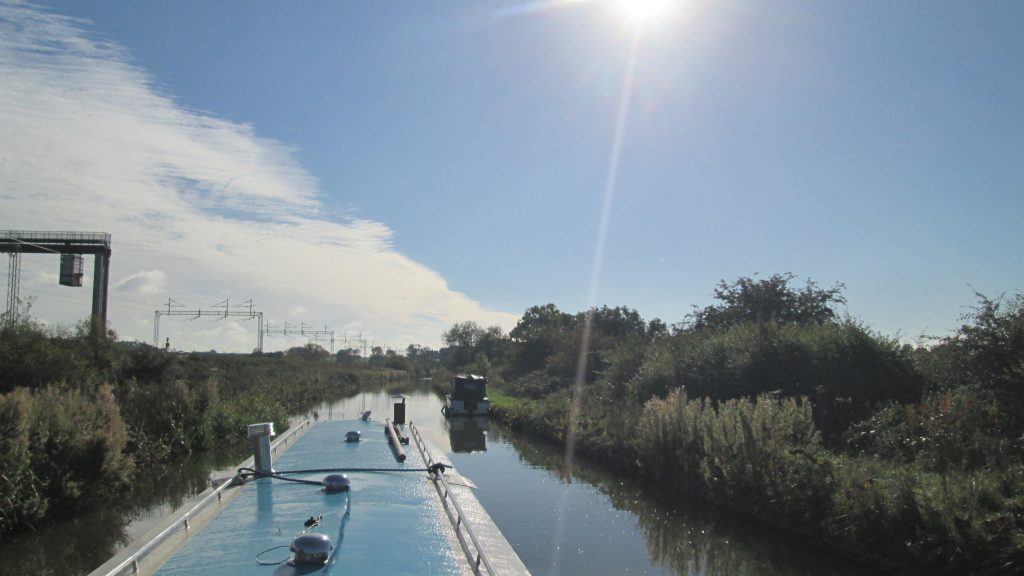 Have eaten my quesadilla's.
Have settled with lit fire, radio and whisky.
Day 37 – map

Day 37 – Timelapse video