Day 54 – Exeter to Tavistock
Day 54 – Exeter to Tavistock
Through the National Park, which turned out to be extremely hilly.
Climbed the same height as Ben Nevis during the course of the day.
I must admit, I did some of it walking.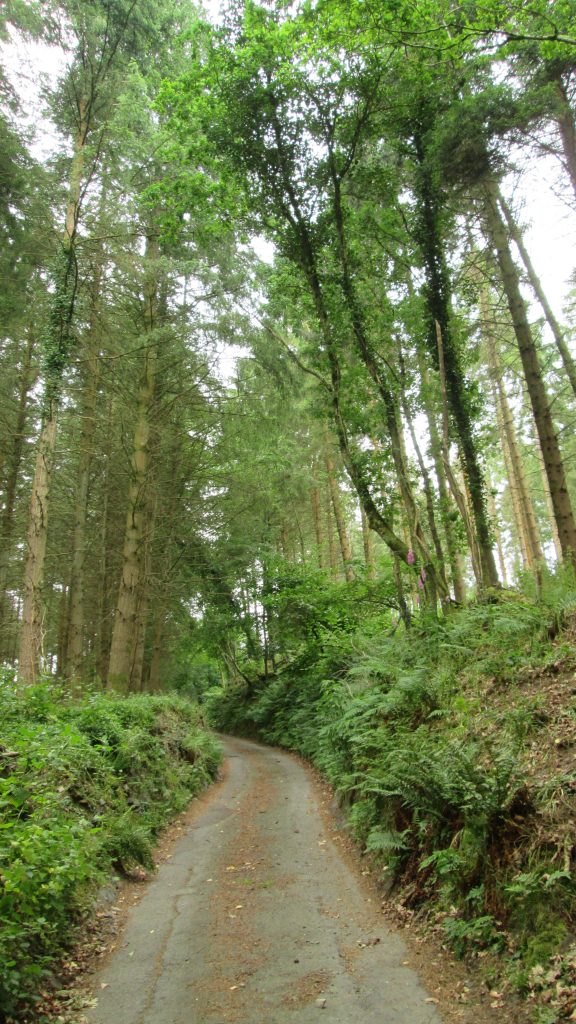 This particular road took me up a steep embankment from the River Teign.
It was never ending.
Google Maps
Google kept trying to turn me back from this route, (through the national park), and send me round the A30, (around the edge of the park).
To be fair, I couldn't understand why they kept sending me on the A30.
Even after 2 attempts, it kept directing me around the park.
Eventually, I set the destination to Moretonhampstead, and duly, Google did as it was told.
After Moretonhampstead, I directed it to Tavistock, and duly, it took it's commands.
Is this what it takes to pick your own direction on Google maps cycle paths?
It seems so.
I've had this problem before.
The problem actually comes when:-
When you set a path alternative to the GOOGLE DEFAULT ROUTE, then stray from it.
GOOGLE will automatically send you back onto it's DEFAULT ROUTE.
Did it twice today.
Third time, I managed to stick exactly to the directions. Google stuck to it's route.
Apart from that….
It was a long and hard day.
Positives
The sun was not shining; no matter how good it feels initially, after x amount of hours on the hills I was experiencing today, I was pretty happy it didn't appear at all.
The park was pretty; yes very pretty.
I climbed the equivalent to Ben Nevis; not bad 4,000 or so feet. Little more.
I cycled 40 miles; in addition to the climbing, I also did 40 miles.
No injuries; touch wood.
Negatives
The hills; were absolute killers. I was in first gear for most of them.
Google maps; persistently sending me to places I didn't want to go. I know it thinks it's doing the right thing, but enough of that shit, it should just do what it's told.
The Cornwall Arms
Voted number 14 in the Estrella Pubs Gastro top 50.
Had a spot of dinner here.
To start:-
Ham hock scotch egg, blue cheese, pickled chicory £7.00
For main:-
Confit leg of Sladesdown duck, roasted chicory, chips, duck gravy £17.50
The food was top notch, and the service was very good.
Prices not devastating enough you wouldn't notice it was a gastro-pub.
Tavistock is full of good places to eat, to be fair.
Now I'm just going to kick back at the hotel I'm staying at, the Barton Hotel, (booked off booking.com), and put my feet up ready for the day ahead…..