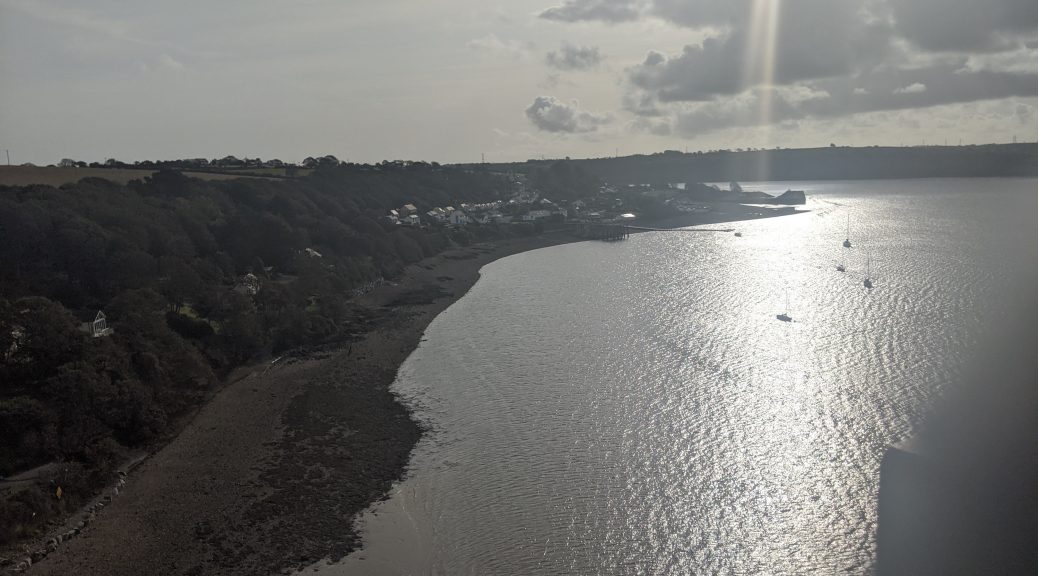 Day #7: Milton Haven to Camerthen
Day #7: Milton Haven to Camerthen
Another easy day. Being the weekend, I wanted to have a look around Camarthen rather than just shoot through for a much harder, longer journey.
That's not really a holiday.
So here I am in Camarthen. Only took one picture on the way down.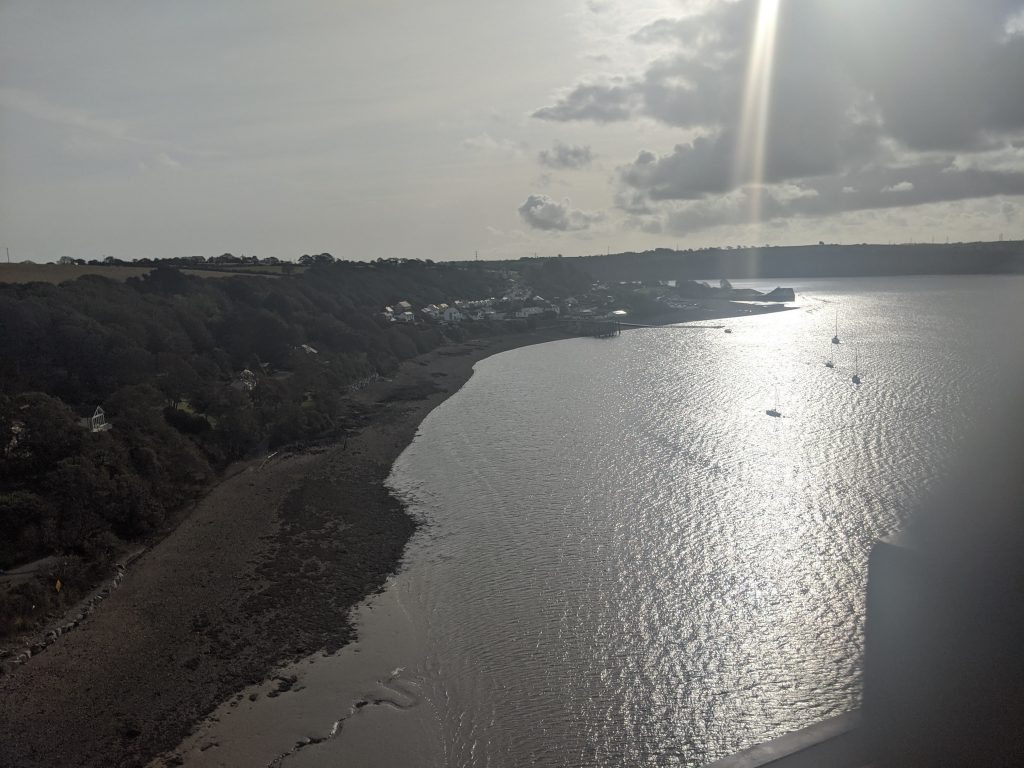 It's this one.
Speed was up. Did more miles today in 1 1/2 hours less, time-wise. Just shows what a waste of time yesterday was.
Excess luggage
Here's a picture of my bike. Maybe you can see what's slowing it down.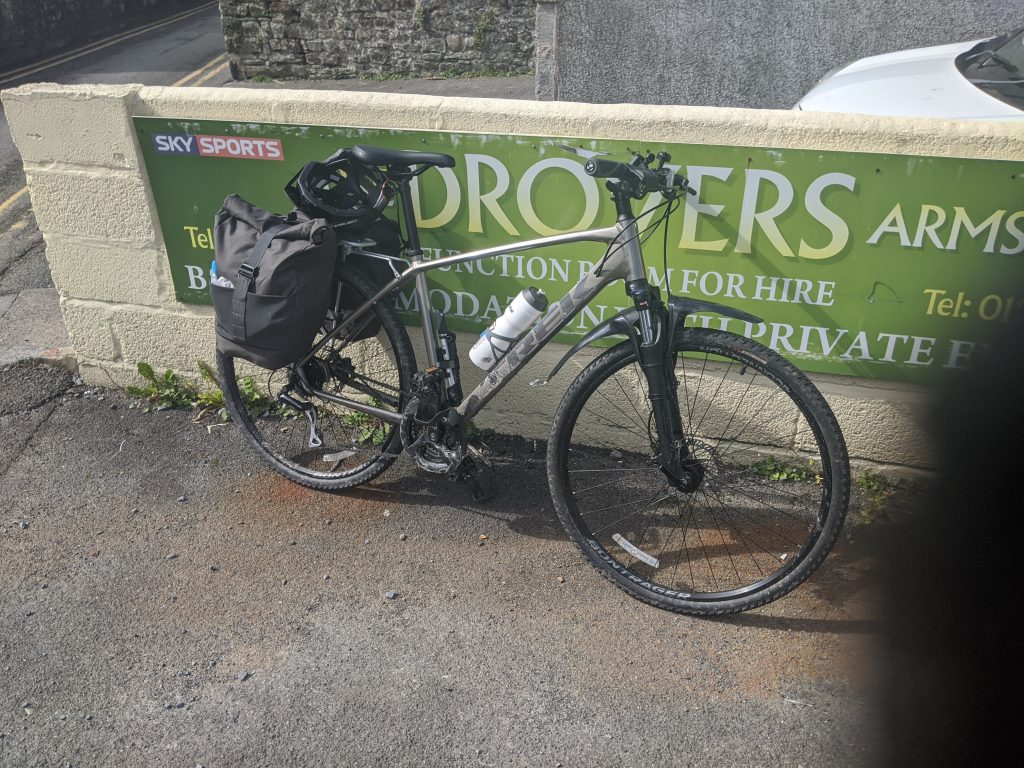 It goes just fine until the wind starts up. Then it really can be quite a twat.
To be fair, I did throw some excess clothes in there, maybe a couple of t-shirts in there that I know are not going to be used.
I've got a spare pair of cycle pants. So far, they've been a waste of time also. Brought my Bluetooth speaker and that's rather nice. Used it 3 or 4 times but it is heavy.
Otherwise, everything in there is required.
I have absolutely no doubt, I could slim the panniers down next time I came out.
Got up to 38mph today and average speed was 13mph, which I think is my fastest on any trip of any eventuality.
The rear/front cassette are not ideal either. One or other should be higher geared.
Camarthen for lunch
Had a splendid spot of lunch in one of the pubs on the square.
I was going to eat in 'The Cake shop'…. Did a full circuit of upper town, and this place, The Vaults definitely seemed the best.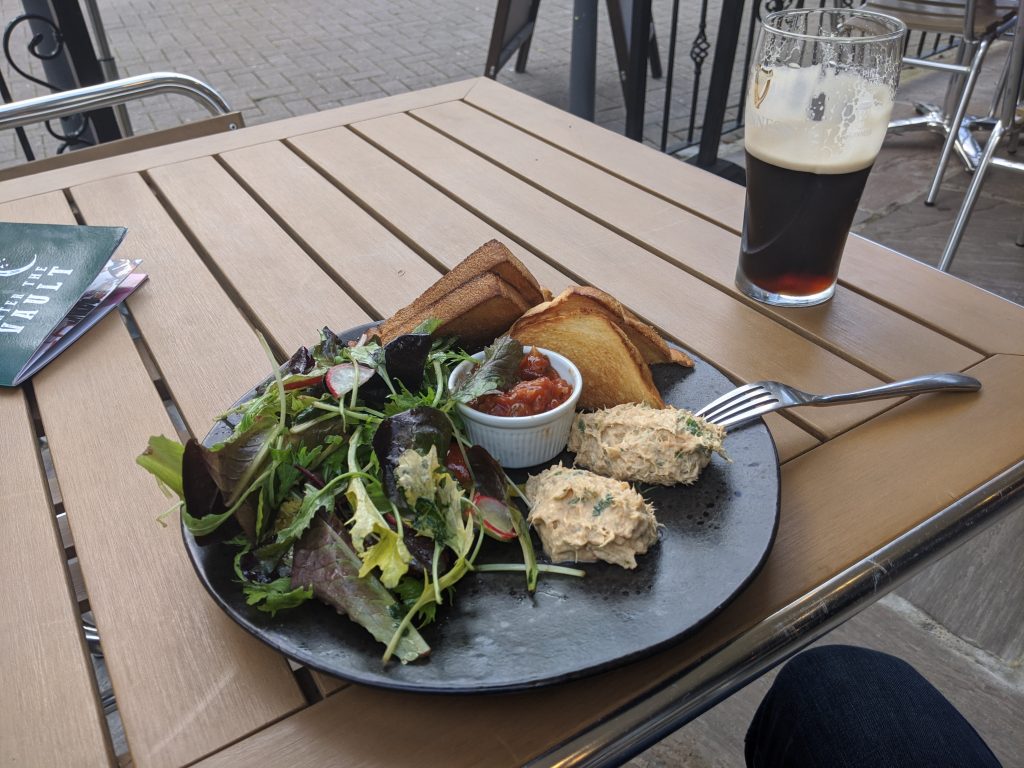 Had a 'Mackarel Paté', and a Guinness. The dip in the middle is a kind of salsa. [Smoked Mackerel Pate: cucumber salad, tomato salsa, toasted brioche].
Healthy option….
I won't say 'outstanding'. It was certainly getting there.
Visited 'The cake shop' after. I'd hate to miss out on a good cake….
Pictures from the day…..