Dead bankers conspiracy 2015 – 'Pentakill' – Dead Peasants Insurance
Dead bankers conspiracy 2015 – 'Pentakill' – Dead Peasants Insurance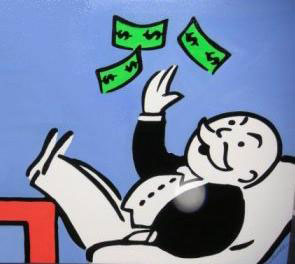 Pre 2006
A number of pre-2006 policies still exist on employees, unknown to them.
These policies pay on the death of an employee, or a former employee.
And when the "peasant" dies, the company receives a tax-free windfall.

Often the deceased has long left the workplace — moving to a different job, or retiring. Many a clerk, janitor or other line employee would likely be surprised to learn that his present or former employer will receive $100,000, $200,000 or more when he dies. – The Bakersfield Californian
And are fairly commonplace in industry to 'protect' key employees, in these circumstances, it's not required that an employer or previous employer declare the existence of such a policy.
After 2006
The banking industry has to declare it's spending on COLI or BOLI bonds.
According to the Wall Street Journal, the value of BOLI in 2004 was $ 65.8 billion. In 2008, it almost doubled at was valued at $ 122.3 billion. Currently, top employers engaged in this practice include; Wells Fargo ($ 17 billion), Bank of America ($ 17 billion), JP Morgan Chase ($11 billion). – McClanahan Myers Espy 
From Myers Espy –
In one case, the widow of a former employee at Amegy Bank in Houston alleged that the bank had purchased two life insurance policies worth a combined $4.75 million on her husband after learning he had a brain tumor. It later fired him but still collected on the policies when he died. The bank settled the case.

In another case, a widow sued Wal-Mart after a store manager allegedly forced her husband, a salaried employee not eligible for overtime, to work 16-hour shifts several days in a row, at the end of which he died of a heart attack while carrying a television to a customer's car.
So obviously, there is legal precedent of employers using this to gain financially from causing circumstances leading to the deaths of their employees.
In the words of Myers –
He continues, "It's not a matter of thinking that employers are going to hire snipers and murder employees. But they could skimp on safety measures. Think about convenience-store clerks working the graveyard shift in a dangerous area. Maybe you skip the bullet-proof glass or the drop safe. Maybe you don't have two employees work the shift for safety."
Looking at the role call of bankers, many of their deaths look suspicious –
Recent high profile banker deaths
6th January 2015: Thomas Gilbert, whose son has been implicated in his murder. The chain of domino's leads father reducing his son's monthly allowance by $150. If you can imagine the size of the payout, from what be three or four companies with COLI policies on his father, that might represent a sum greater than the $150.
It's not difficult to imagine the son receiving a payout from his efforts.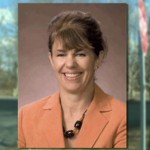 24th November 2014: Melissa Millan, jogging in her neighborhood. Senior Vice President, stabbed to death. No sexual motive, nothing taken.
As part of her job, Milan had access to and handled many key accounts. Holders of BOLI's.
Just a murder plain and simple, of one of the highest ranking employees of Massachusetts Mutual Life Insurance.
Right?
Career bankers
If you look at that list of bankers, many of them have been in banking all their lives.
Some are retired.
Many have worked for a few of the top banks in positions of responsibility.
Look at this table from my previous post:-
Managing Director 11
Director 9
Trader 9
Vice President 9
CO 8
Others 5
Analyst 4
Manager 4
AVP 2
Executive Director 2
Founder 2
Fund Manager 2
IT 2
It's possible that any murder would be backed by multiple payout from policies held across the top banks. All tax free. Invisible from the spouses, children and relatives and anyone who would bear the brunt of any loss.
Related articles