Dodford -> Muscott
Dodford -> Muscott
A short move, probably a half a mile or so down the canal from Dodford to Muscott.
Here's a picture of what Muscott looks like.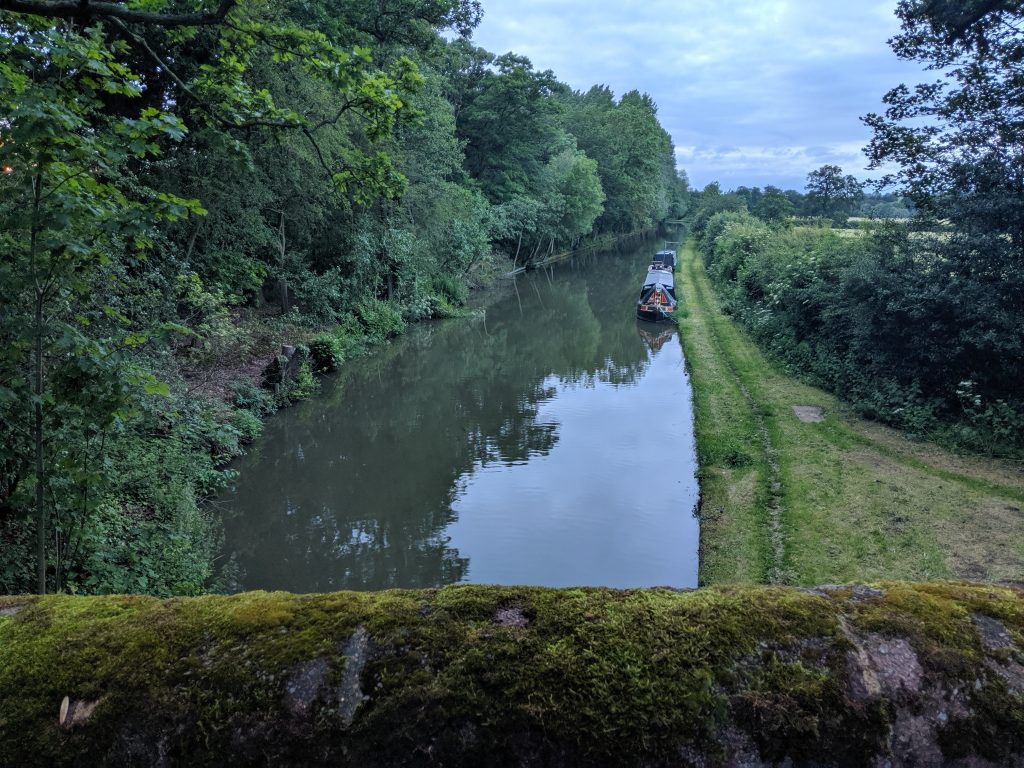 Last month, I went to Crick Boat Show which is a big deal national boat show specifically for narrowboats.
There are so many things to do and spend money on at Crick.
Luckily, I don't have any money, so I looked at things that specifically I needed.
Covering up
Since this global environmental crisis, I've decided to change my plan to fit a diesel heater.
Instead, to make the living environment warmer during the winter months, I thought it would be better to improve the insulation, and the best way to do this would be to insulate the area around the fire itself at the front of the boat.
Improving insulation
As you can see, the fire is located right at the front near the windows and door, which lead out into the bow area.
I'm pretty sure that the fire heats this wall and door, and the heat is immediately dissipated out into the environment. It's instantly lost. A large proportion of it, I'd say.
Instead of that, what we're going to do is fit a cover over this front area, called a Cratch Cover.
Cratch Cover
A cratch cover is a layer of PVC or acrylic and aluminum frame measured and attached specifically for your individual boat.
Fitting the cratch cover will mean that immediately after the fire has heated the wall and door, the heat escapes out into this 'cratch area'.
As well as providing an additional area of insulation, it can also be used as a STORAGE AREA, possibly for a washing machine, some log storage and fuel bins, maybe a few plants. Who knows.
Possibilities are endless…. Almost.
But it will do both of these things. And unlike the diesel heater, it's going to be much less than £3,000.
Other than that, life plods on at the very slow pace of the canal.
Here's some couscous I made for dinner the other night.