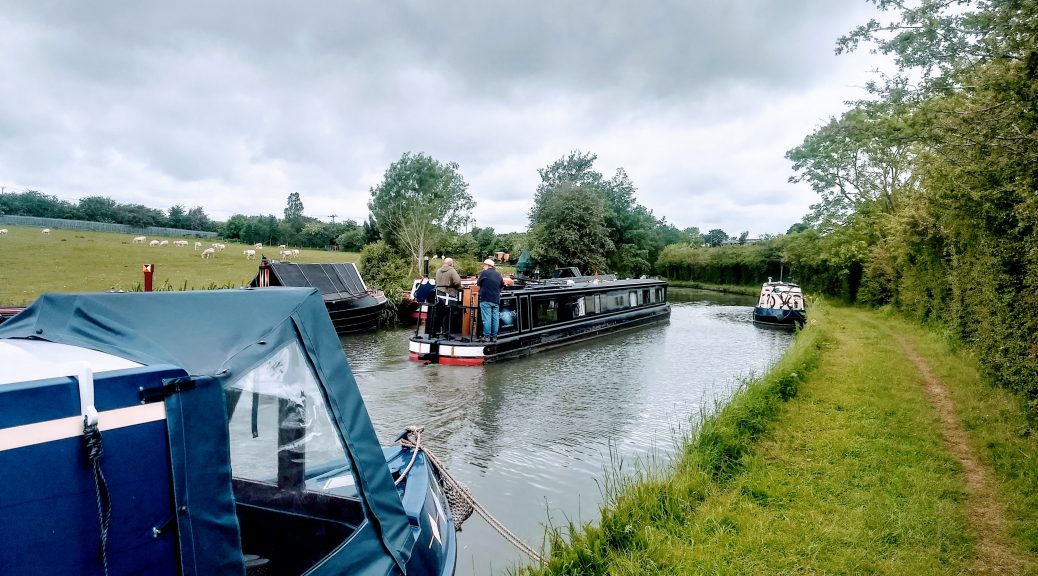 Weedon Bec -> Dodford
Weedon Bec -> Dodford
Or thereabouts.
In the fields really.
Very nice and placid.
It's nice being able to draw the curtains and not have gongoozlers look onto your boat all the while.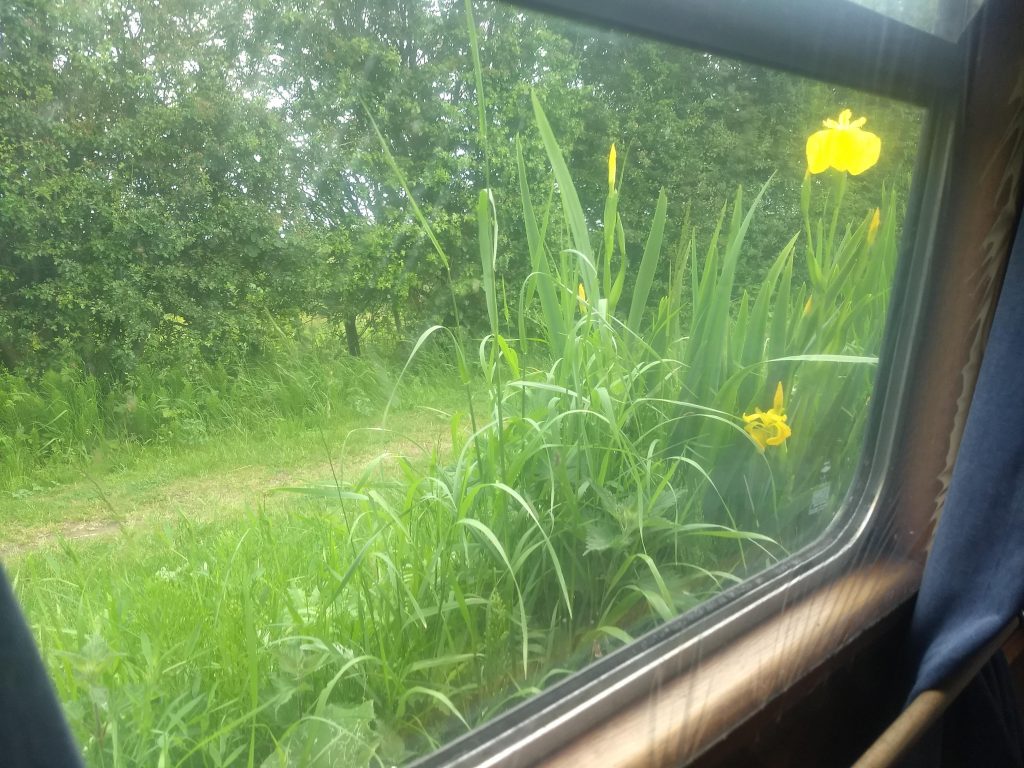 I have some nice orchids growing outside my window. It's close enough the I can see the insects moving up and down the stems. Closer to nature, I guess they say!
A45 Weedon Bypass
Has been completed. Last November to be exact.
Flowers of conciliation are now growing across the earthworks.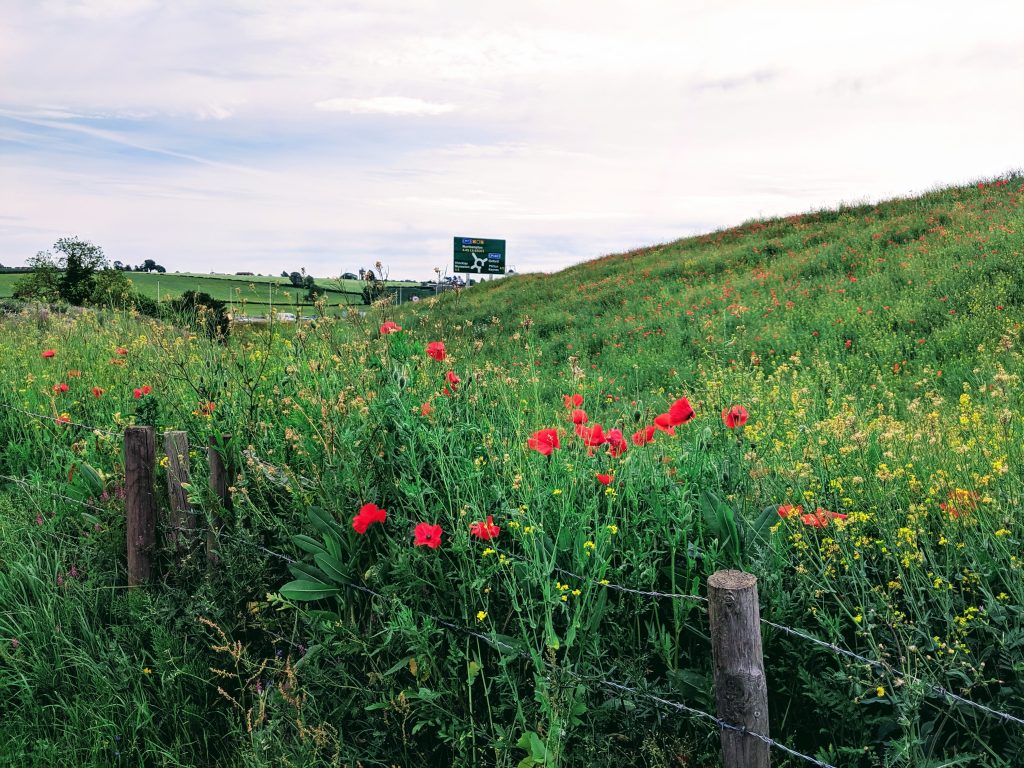 It was definitely noisier last year when their were less plants to absorb the sound and vibrations.
Can hardly hear it now.