East Cape – New Zealand
East Cape – New Zealand
East Cape Lighthouse, New Zealand

Whangaokeno Island, New Zealand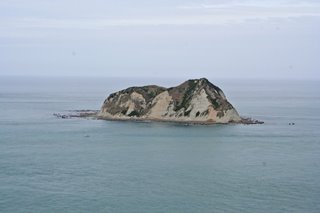 East Point lighthouse.
Initially on the island.
The islanders didn't get on and the lighthouse began to slip off the island with the continuous earthquakes.
They all moved out and someone called Goldsmith bought the island and proceeded to erect starter homes for Maori fisher families.
You can't see them on this photo but that's what happened.
This is the eastern most lighthouse NZ, also the world.