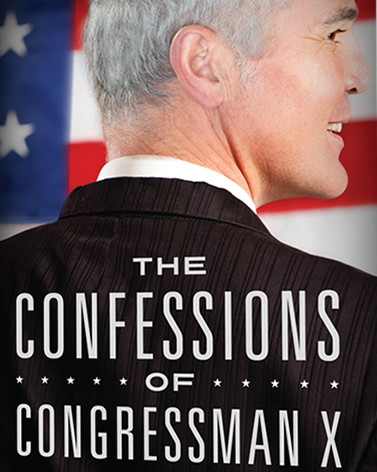 Lifting the lid on Washington Politics
Lifting the lid on Washington Politics
Self serving, self interested, self absorbed.
That's how we should view the American public, just a bunch of sheep in search of instant gratification.
That's how the politicians see it, and we all know it's true…. to a certain extent.
This book threatens to lift the lid on American democracy and what it's become.
It's released by self publishing house Mill City Press, Minnesota.
Article below.
A simple glance at some of the quotations listed on its back cover reveals why the author of the latest book set to rock Washington DC has chosen to remain anonymous.
"Most of my colleagues are dishonest career politicians who revel in the power and special-interest money that's lavished upon them," says one.
Another reads: "My main job is to keep my job, to get reelected. It takes precedence over everything.
The book's title is The Confessions of Congressman X, and it promises to lift the lid on many of the ugly political secrets of the nation's capital. The author is simply listed as "Congressman X",
Mill City Press, a small Minnesota-based publisher which allows people to pay to publish their own works, described the book "a devastating inside look at the dark side of Congress as revealed by one of its own".
It added: "No wonder Congressman X wants to remain anonymous for fear of retribution. His admissions are deeply disturbing."
Reports suggest that the 84-page book is due in bookstores in two weeks, and Washington is already asking the question as to who wrote it, if indeed, it is genuine.
According to the quotations on the cover of the book, the author has little respect for what happens in Washington.
"Voters are incredibly ignorant and know little about our form of government and how it works," says the author.
He adds: "It's far easier than you think to manipulate a nation of naive, self-absorbed sheep who crave instant gratification.
"Fundraising is so time consuming I seldom read any bills I vote on. Like many of my colleagues, I don't know how the legislation will be implemented, or what it'll cost."