Most WordPress hacking attempts come from Russia
Most WordPress hacking attempts come from Russia
I'm not sure what happened over the last 10 days. The statistics attacks on my wp-admin file, (accessed through the wp-login), speak for themselves.

As you can see, the traffic from Russia curbs off sharply, whilst the hits remain consistent.
If you look at the dramatic drop in hits to the wp-admin page and it's correlation to the reduction in the number of 'visits' from teh USSR, that would suggest a direct relationship between bogus activity and visits from the ex. Soviet Union.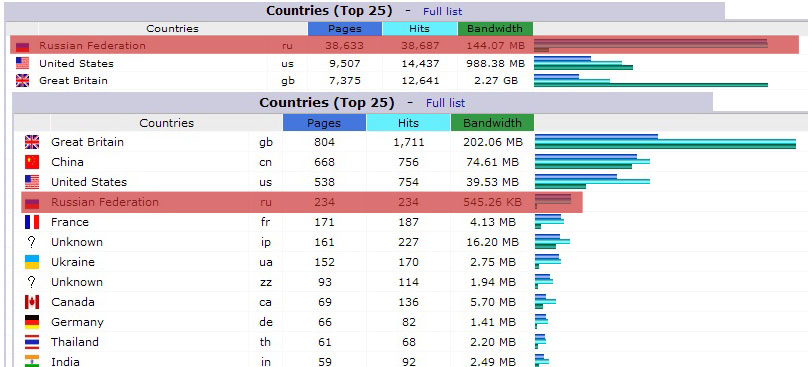 You can see that over the period, hits on pages have remained the same.