VOD: Crazy-ness of the Human spirit
VOD: Crazy-ness of the Human spirit
What drives people to do crazy shit?
Who knows.
What drives people to do crazy shit whilst people sit around and do nothing? Or not get involved at all?
These two examples seem fairly relaxed. People go along with being; kicked punched, verbally and physically assaulted and do nothing, or if anything like the last video, actually join in.
Crazy guy on a train.
Letting loose on the China commuters….
Shakes a guys hand, who he proceeds to call his 'friend'. He says the other people are 'not good' whilst calling them pigs and worms in English.
He's pretty crazy.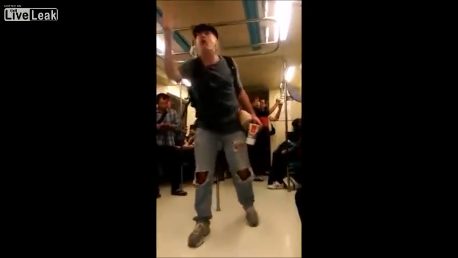 Lone girl gets beaten in McDonald's.
Whilst the whole of McDonald's watches.
And does nothing.
About the girl that carried out the assault, she has a record as long as your arm. Including:-
Punching her Grandmother
Stabbing her brother
Landing this, (featured), girl in hospital
Kicking, biting and stealing
You can read more about this girl here (New York Daily News). Her name is Aniah Ferguson, she is 16.