Pacific Rim – Foxconn outside lesson
Pacific Rim – Foxconn outside lesson
So…..
Had to get pupils involved in an outdoor lesson.
Took them to see Pacific Rim at the cinema.
It's an English speaking film and I thought we could get some discussion out of it…
Better than walking around Tinglin park with my finger up my arse.
Lets go by bike!
Here's a picture of the cycle ride down there (i thought they were joking when they said go by bike , they weren't , they were serious).
We got there and had a bit of a drama.
Got some popcorn and coke and things settled down….
One of the girls had a discount card and we paid around 60 yuan for 8 people.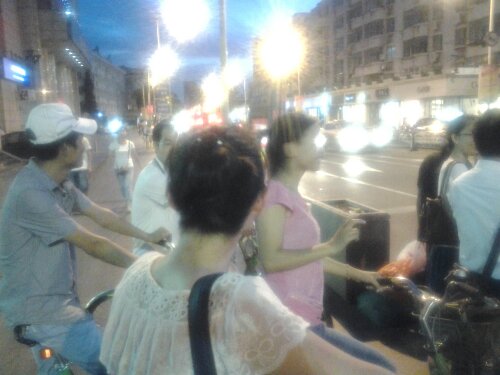 Pacific rim
The film is about robots vs aliens.
It's nice cgi and effects made it a bit of a boys film.
Most of the action was centered around the fight to save earth from monster controlled aliens.
These alien were secretly being controlled by robots from earth who were controlled, secretly, by humans.
With secret control, monsters and aliens.. I enjoyed it.
The acting was terrible.
Couldn't eat our two tubs of popcorn.
Was fun though.
The Chinese seemed to enjoy it. I'll see what discussion we can get out of it next lesson.
Posted from Samsung Galaxy S7566 – WordPress for Android