Strange fruit China – pt2
Strange fruit China – pt2
So… New season, new fruit.
I have this one which looks similar to a shower head.
Got one off the woman for 4kwai (she wanted 6, I gave her 4).
Squeezed a little pea out of it after lunch.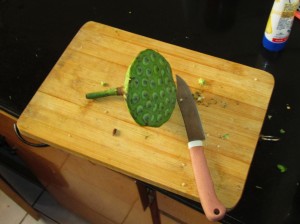 The weather is hot here. Around 36°, although in Sichuan, where I used to work, it is rainy.
In fact some of the houses have been washed away in the very town I used to work!
**Update: I tried some of these fruit and they are like small pea like structures that taste like peas.**