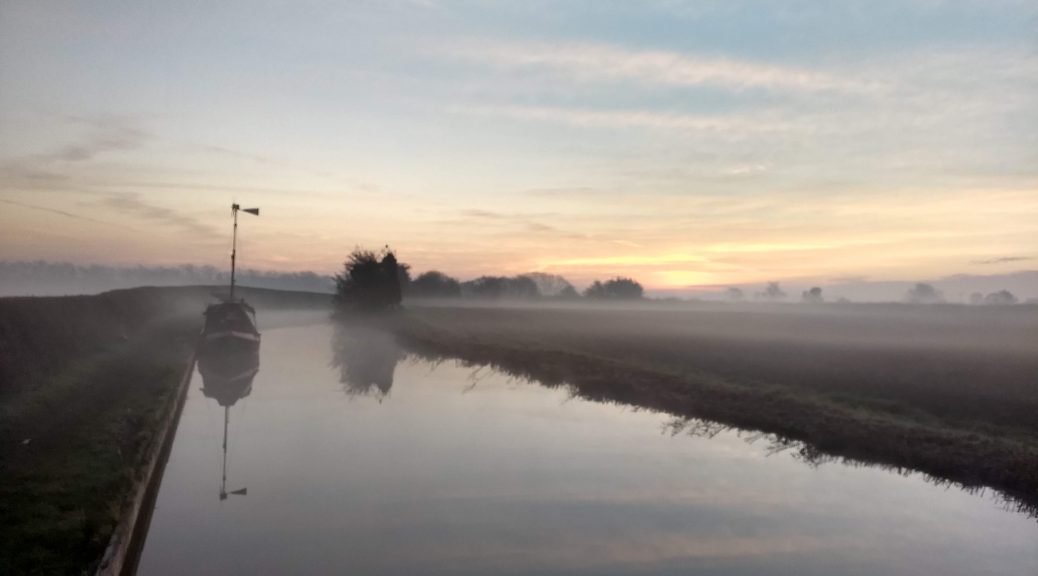 I've been here a while now. In Ashby terms, I've just got here.
Boaters don't tend to move a whole lot on the Ashby.
Remember this picture I took on moving from my first stop.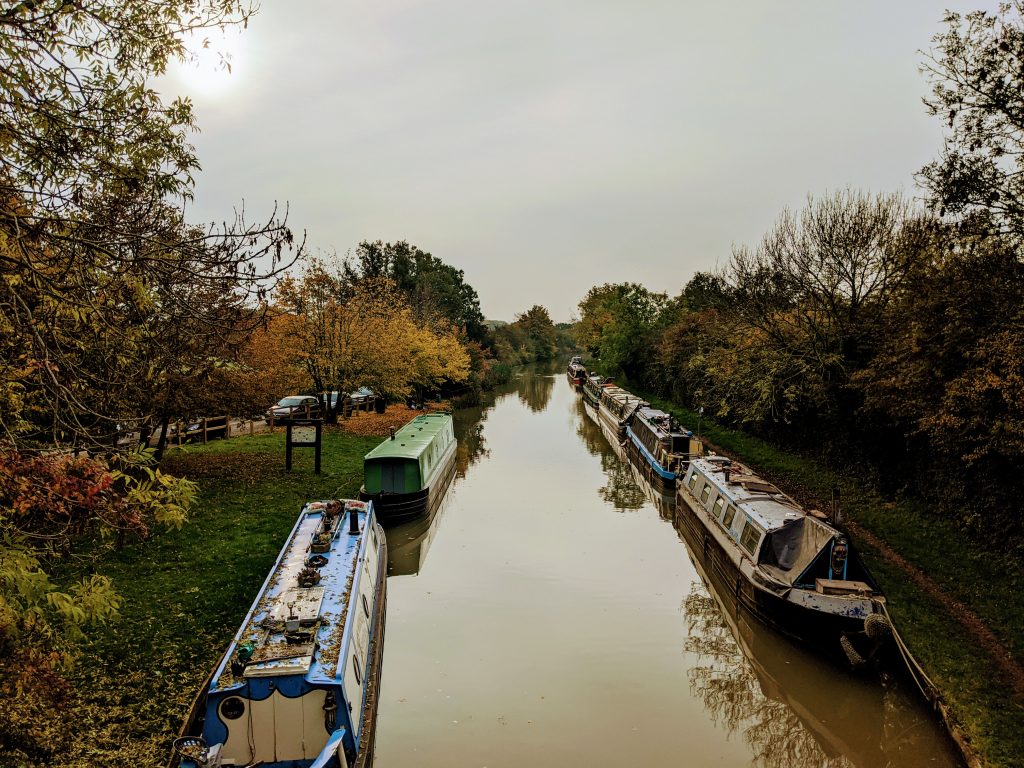 Not one boat has moved since I left one month ago. It looks exactly the same.
Since I got here in early October, 80% of the boats I come across haven't moved at all. Been in the same place. Completely.
Feel a bit alienated by moving around. Everybody else just stays in one place.
Still there we are. They are probably good people and have special privileges.
Lockdown
We are, however, on lockdown still. Which means that I've stuck to my position here in the wilds with nothing but rolling fields, birds and cow noises to keep me company.
…